TV
Even though Hyun-young didn't commit any crimes, she was trembling for no reason.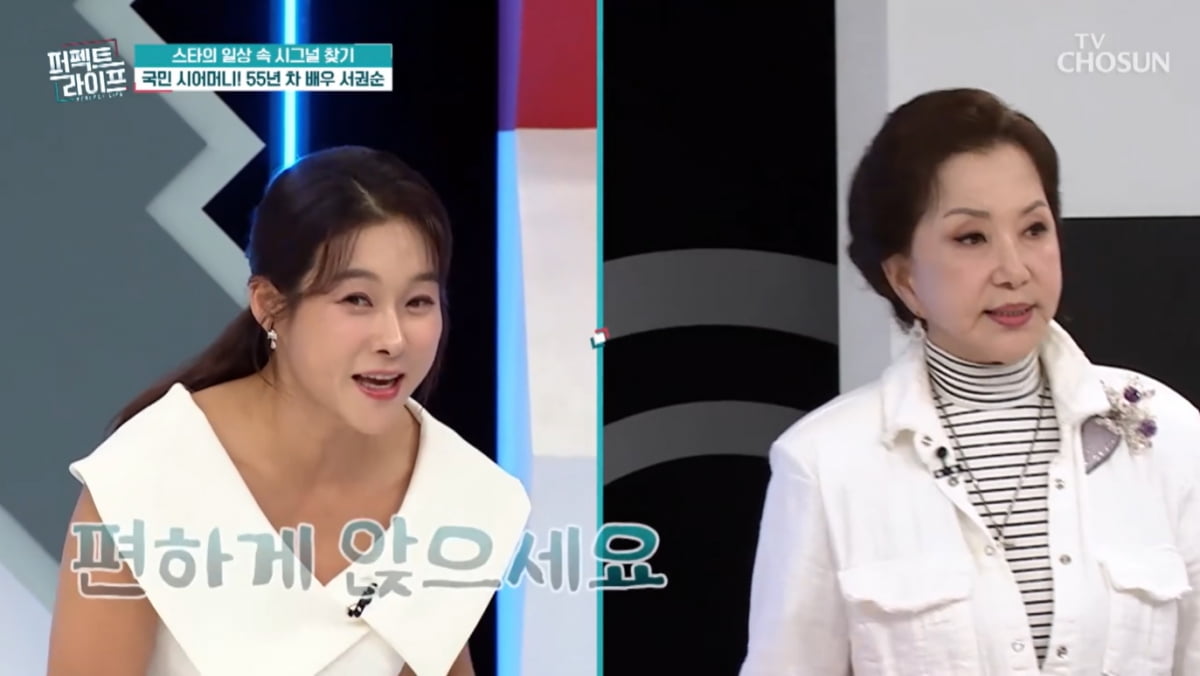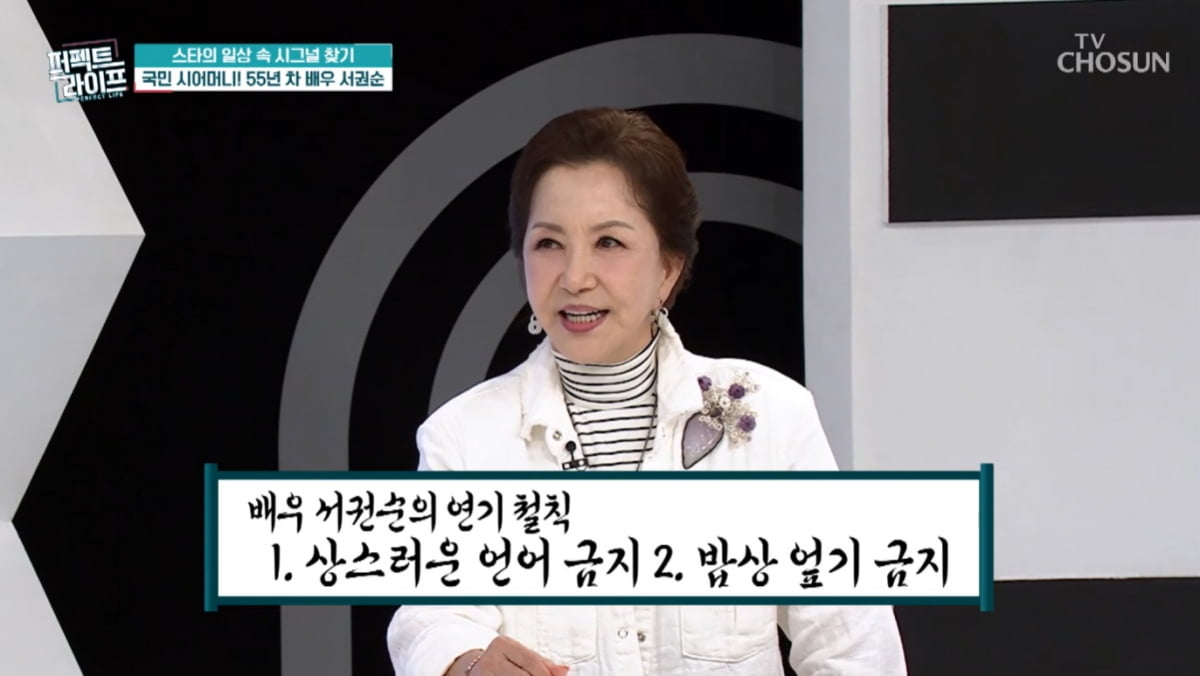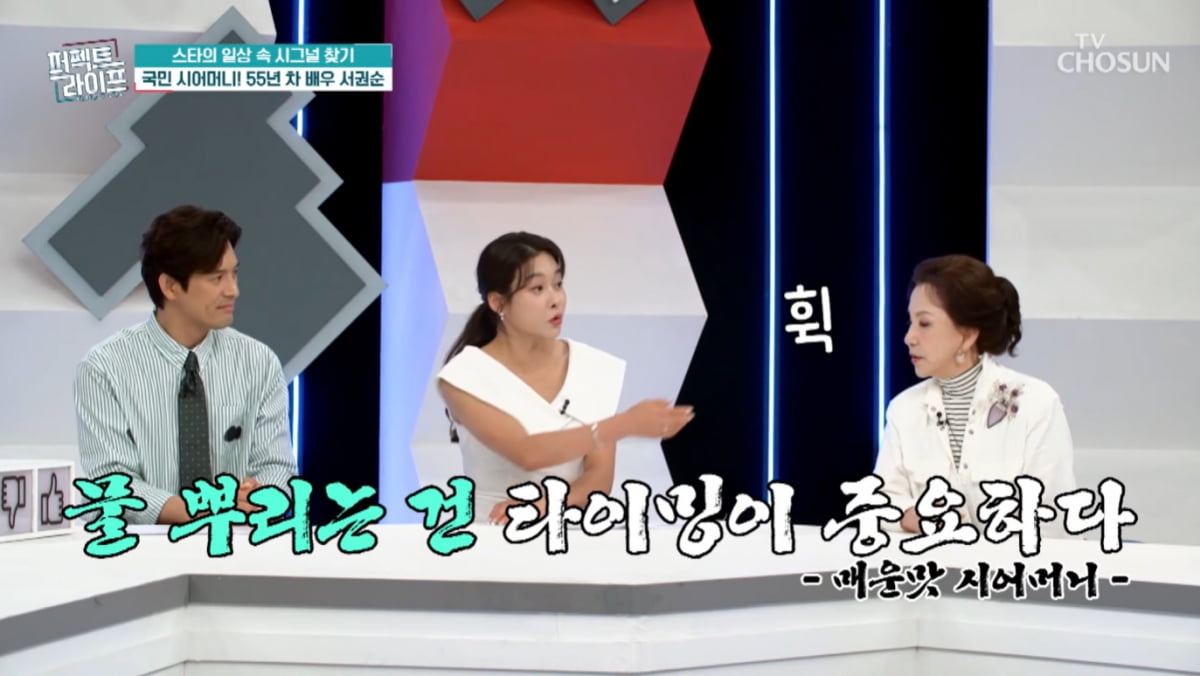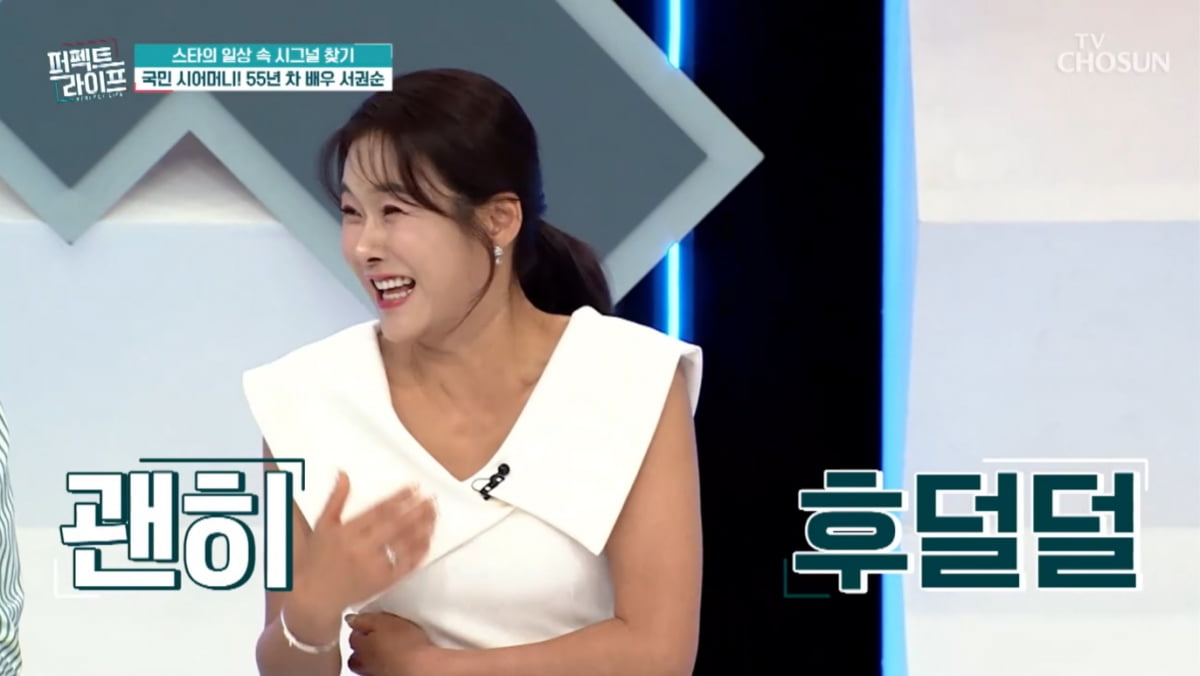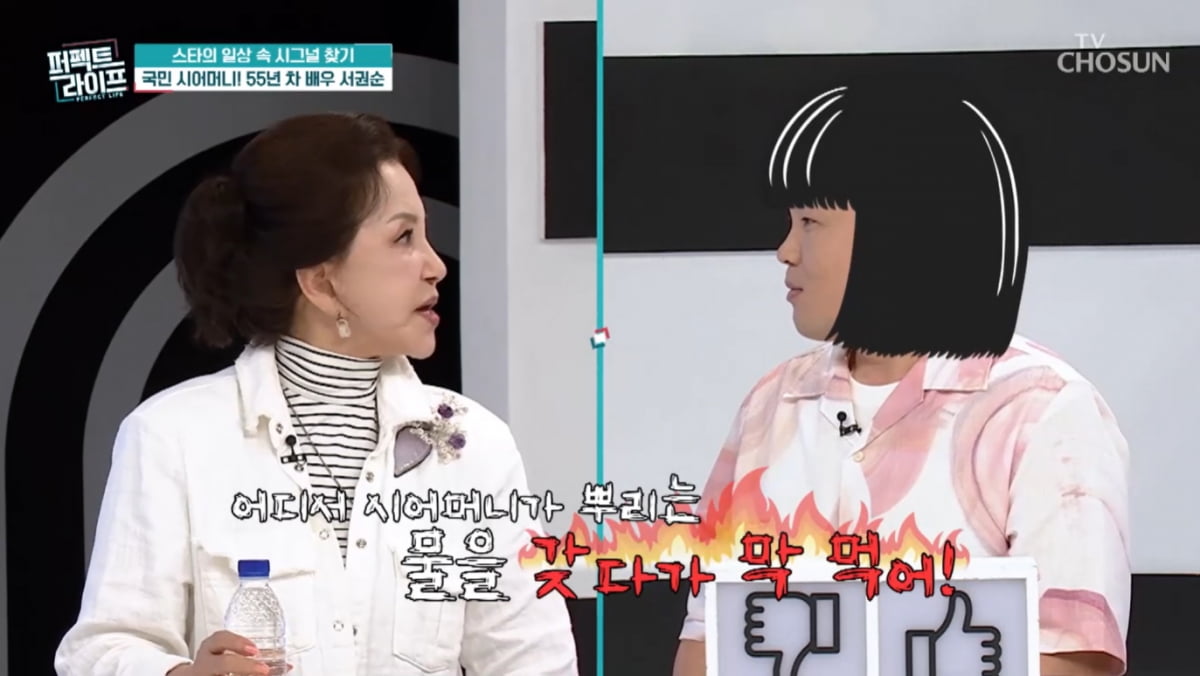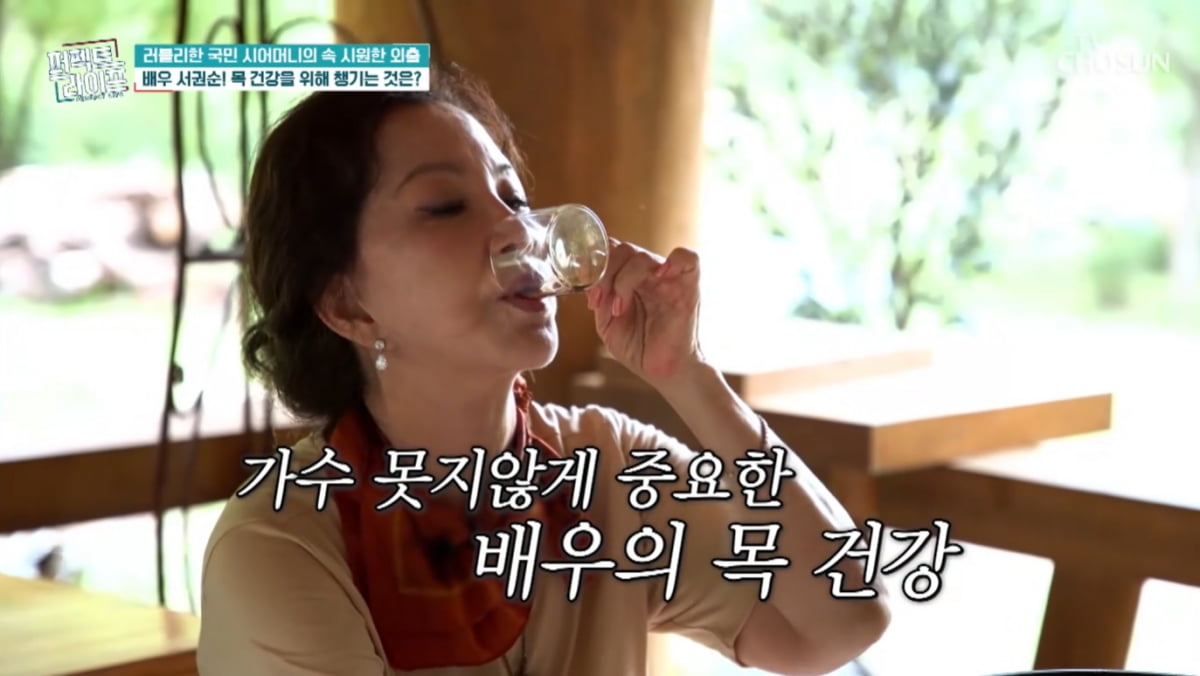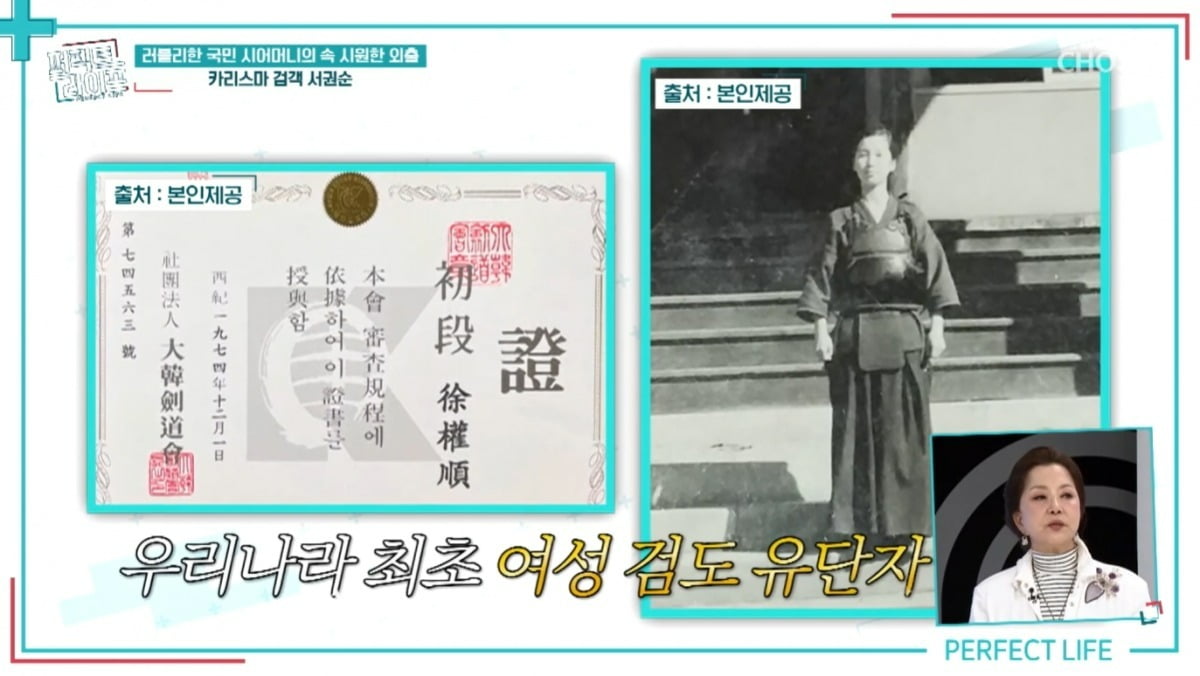 Seo Kwon-soon showed fierce charisma.
Actress Seo Kwon-soon appeared in TV Chosun's 'Perfect Life', which aired on the 2nd.
MC Oh Ji-ho introduced the guest, saying, "A client in his 70s who is maintaining a perfect body." Also, "Nickname is national mother-in-law full of aegyo. The special feature is that a 75-year-old has an unbelievably perfect body," read the perfect request. MC Hyun-young saw the photo with her face covered and guessed, "I feel like I'm standing there like an announcer or a weather forecaster. Looking at it, I think you're still wearing a 55. You've taken really good care of it." Oh Ji-ho revealed that the client had a history of congenital heart valve disease and vocal cord nodules.
The client was Seo Kwon-soon, an actor in his 55th year. When Seo Kwon-soon appeared in the studio, Hyun-young said, "Sit comfortably," and Seo Kwon-soon said, "You learned well. Hyunyoung let out a laugh as if she was nervous.
Seo Kwon-soon, who received a lot of love as the character of 'National Mother-in-law', revealed her firm belief in acting. He talked about his own acting philosophy, saying, "I don't use vulgar language and overturn the table on broadcast, but subdue the opponent with a strong accent and eyes." When asked how many times he's slapped, he replied, "I think I've beaten all the good-looking and pretty kids. I've never been hit before. I think I've hit thousands of times."
Seo Kwon-soon also taught panelist Lee Seong-mi how to act as a strong mother-in-law. Lee Seong-mi suggested, "Let's think of Seung-hwan as the daughter-in-law and do a 'sprinkling water on the daughter-in-law' situation." Seo Kwon-soon said, "If you sprinkle water on your daughter-in-law, you should spray it well." When Seo Kwon-soon pretended to sprinkle water, Shin Seung-hwan immersed himself in acting by pretending to receive and drink water. Seo Kwon-soon made everyone laugh by shouting, "Where do you eat the water that your mother-in-law sprinkles! You only know what to eat?!"
Lee Seong-mi also took on the role of a strong mother-in-law. Lee Seong-mi, unable to speak at Shin Seung-hwan's acting as a daughter-in-law, asked Seo Kwon-soon for help and laughed.
Seo Kwon-soon revealed that she took on the role of a daughter-in-law in her 20s who is 5 weeks pregnant in 'Youth Theater'. The performers were surprised, saying, "Is it possible to act as a 20-year-old at the age of 75?"
Through the VCR, Seo Kwon-soon and Lee Jong-nam harvested and ate crops in the vegetable garden. Seo Kwon-soon, who is about to turn 80, said, "The elderly who age well are respectable and cool." Hyunyoung said, "He is healthy, kind, and professional at work. He's a role model I want to emulate when I'm in my 70s." He then smiled, saying, "I think I'm learning how to live life by watching teacher Haru. How to live my age gracefully."
Seo Kwon-soon drew attention by saying, "I am the first female kendo champion in Korea, and I got my Dan certificate in the early 1960s." Suffering from congenital heart valve disease as a child, he said, "I was weak, and I did a lot of taekwondo and hapkido at the time, but my parents taught me kendo because it was dangerous." It is said that in high school and university, he fell in love with kendo and studied martial arts. Lee Seong-mi admired, saying, "If you have that level of skill, you can do action with a wire."
Seo Kwon-soon showed a thorough self-management, saying, "There is still life left to live as an actor. The most important thing is the voice. It will not work if the voice does not come out."
Reporter Kim Ji-won, Ten Asia bella@tenasia.co.kr