TV
Comedian and restaurant CEO Koh Myung-hwan revealed that each store has annual sales of over 1 billion won.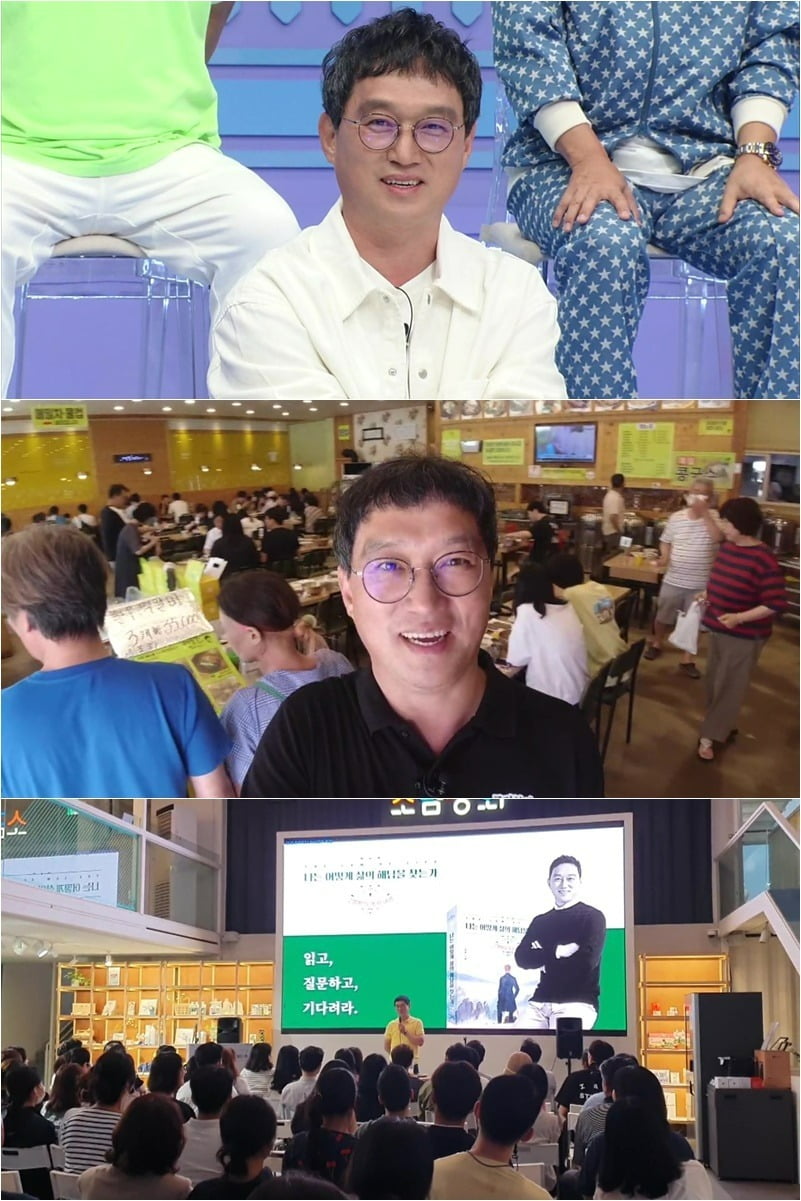 The recent situation of comedian Go Myung-hwan, who succeeded as CEO of the restaurant business, is on tvN STORY 'Still Alive, Better Than Ever!'.
'Still Alive, Better Than Ever!' is a recent talk show that invites stars who are curious about the latest news. We summon stars who have been curious about how the stars who dominated an era are doing now, and how they are doing.
In the 6th episode of 'Still Alive, Better Than Ever!', popular stars who were loved by fans in the past visit the studio. In particular, Go Myung-hwan, a former comedian who has succeeded in the food service industry, appears and reveals his success story. Known as 'N-Jabler', he revealed his aspiration to turn over one of his stores to 'no rights', heating up the heat of the recording studio even more.
Ko Myung-hwan, who appeared in the studio, introduces himself as a comedian, actor, restaurant CEO, best-selling author, and lecturer. In the catering industry, it is said that he not only managed the store but also distributed to the factory, adding to the surprise. There are only four stores that operate buckwheat noodles and ribs. Go Myung-hwan said, "It's been 10 years. There has never been a single store with sales below 1 billion won," he said. "Last month, we opened a factory. I make the broth sauce myself," revealing a surprise.
Go Myung-hwan said, "The value of my buckwheat noodle brand has grown rather than counting assets as numbers. Since the brand itself is mine, I think it is worth tens of billions of dollars."
Go Myeong-hwan unveils the buckwheat noodle shop he is currently operating. This place, which sells up to 1,000 bowls a day, was full of customers. Ko Myung-hwan catches the eye with his non-stop hard work as the president, such as heading to the recently created factory after a busy lunch break.
Go Myung-hwan also made statements about his convictions about life. Go Myung-hwan said, "It's not the final goal to earn some money. You should use that as a means to set your next goal. That way, life is fun every day."
At this meeting, Myung-hwan Ko added surprise with a surprise announcement. He said, "I also run a rib shop, but since buckwheat is my major, I wanted to focus on one. At the end of the year, the writing class starts because it is called Ko Myung-hwan Academy," he said. Aren't there a lot of young people taking on challenges these days? After you have accumulated experience, you want to pass it on to the next person without any rights. Please contact me if you would like to take on this opportunity."
Jeong Dong-nam, who heard the news right next to him, actively steps forward and makes the surroundings burst into laughter. It is said that not only Jeongdongnam, but also Green Zone and Yoon Hyun-sook raised their hands.
'Still Alive, Better Than Ever!' is broadcast every Thursday at 8:20 pm.
Reporter Kim Ji-won, Ten Asia bella@tenasia.co.kr