TV
Actress Jin Ji-hee unveils Namsan View duplex house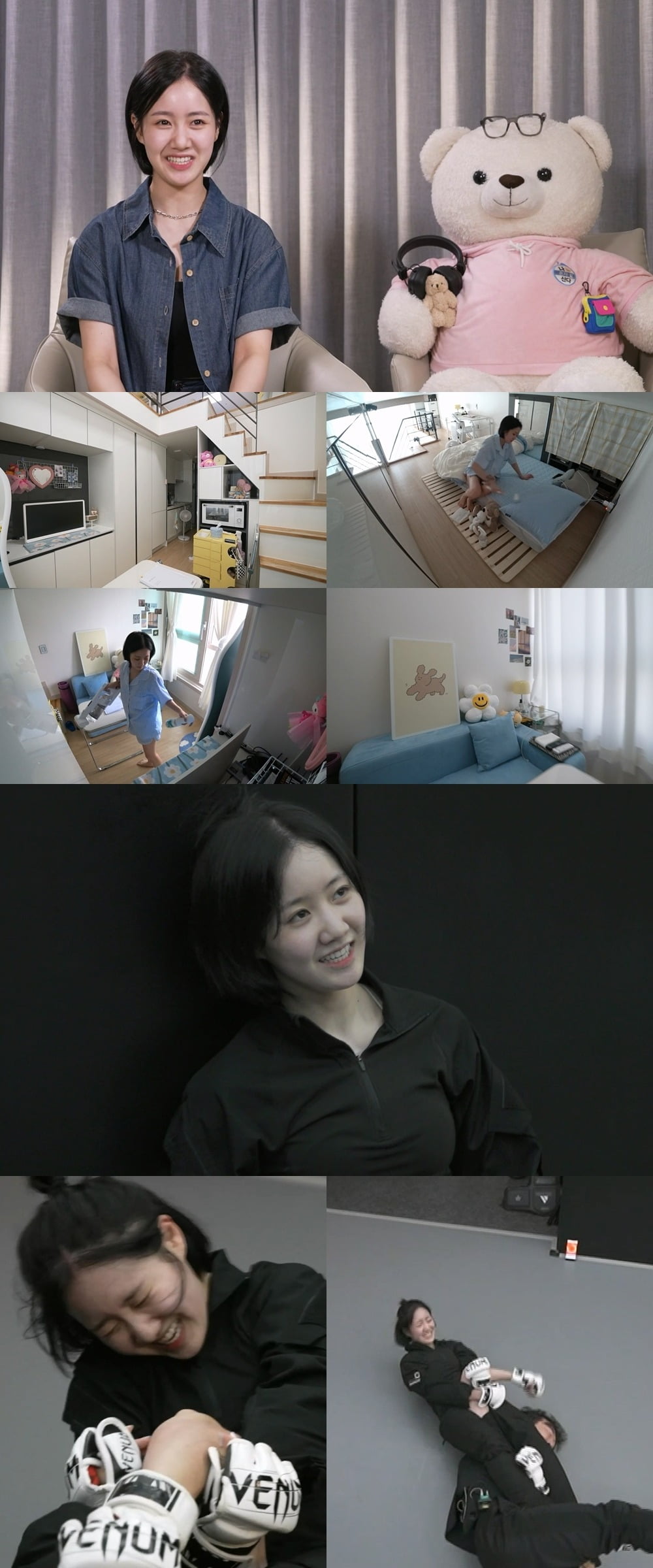 Actress Jin Ji-hee reveals a day of a fresh 'trace sprout' that has been living alone for a month and a half. It is expected that 'Ji-hee's House', which contains the romance of traces, will also be released.
In the MBC entertainment show 'I Live Alone', which will be broadcast on the 4th, the daily life of Jin Ji-hee, a 'beginner's self-employed person', will be revealed.
In the popular sitcom 'High Kick Through the Roof', Jin Ji-hee received a lot of love as Harry, a mischievous character who cannot be hated by popularizing 'Bangkku Tongkku'. Since then, he has been showing new charms by performing various acting activities such as dramas, movies, and plays. Through 'I live alone', he reveals the romance he achieved at the age of 24 and the house he saved by selling himself.
Jin Ji-hee's house draws attention as it is filled with cute props and interiors that show her lovely charm. The combination of 'butter yellow' and 'sky blue' reveals happiness in a duplex house with pastel sensibility and a view of Namsan Tower. While looking for a house, Jin Ji-hee said, "I think I learned about the world. It made me curious about the story behind the traces.
Jin Ji-hee exudes admiration with her morning routine of cleaning within one minute of waking up. "Children learn by watching their parents," he said, drawing attention with "clean DNA" that does not tolerate even a speck of dust. "If you turn around, it's dust," he said, pushing it with a stone, and removing dust with a vacuum cleaner and wet wipes to places that can't be seen. Jin Ji-hee's reversal daily life, which has a habit of tidying up, makes me completely forget about the frequently used 'bread bunk-tong-koo child'.
In addition to her neat personality, Jin Ji-hee also reveals her martial arts skills with a charismatic twist. Israel's modern art of self-defense, Krav Maga, will show off its skills. Jin Ji-hee's intense eyes, which block attacks from vital points to gun and knife attacks without hesitation, rob the gaze. Jin Ji-hee said, "It relieves a lot of stress," and shows herself immersed in the charm of Krav Maga. Expectations are focused on what his skills will be to surprise everyone.
Jin Ji-hee's daily life, which will bring a twist, can be confirmed through 'I Live Alone', which airs at 11:10 pm on the 4th.
Reporter Tae Yuna, Ten Asia youyou@tenasia.co.kr