TV
Actress Lim Ji-yeon showed respect for Jeon Do-yeon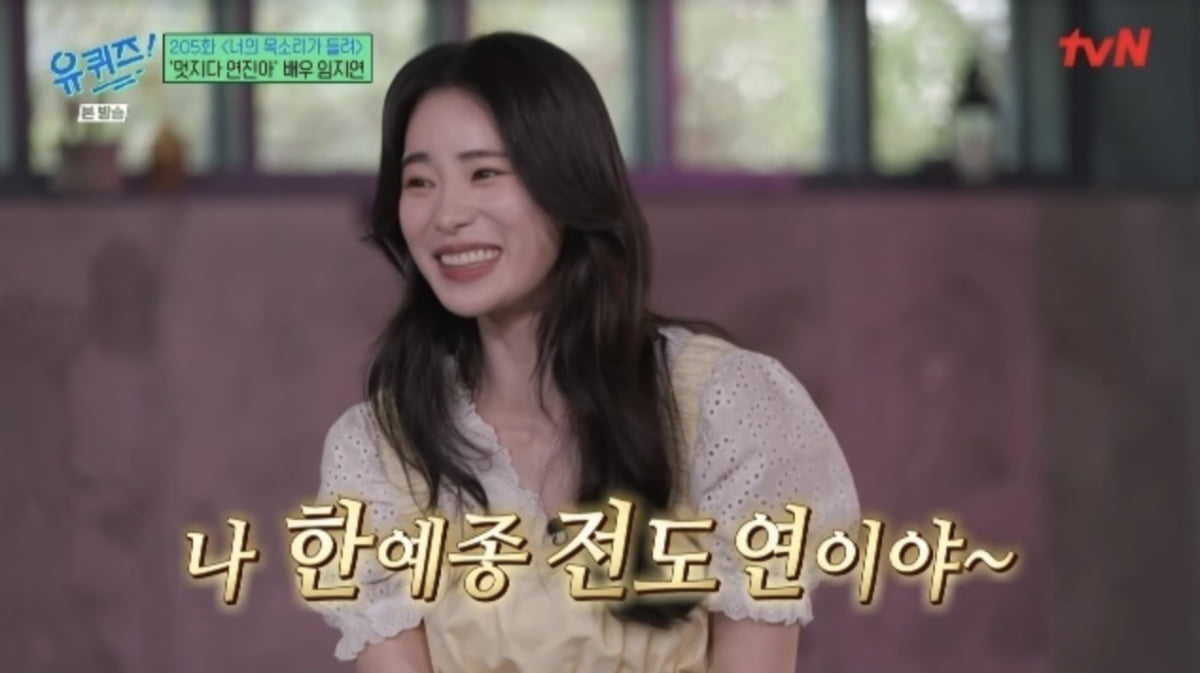 Actress Lim Ji-yeon mentioned actress Jeon Do-yeon, whom she worked with in the movie 'Revolver', and said that she was called 'Han Ye-jong Jeon Do-yeon' while attending Han Ye-jong.
On the tvN entertainment show 'You Quiz on the Block' (hereinafter referred to as 'You Quiz'), which aired on the 2nd, popular actress Lim Ji-yeon appeared in the Netflix drama 'The Glory' and Genie TV's 'House with a Yard'. .
On this day, Lim Ji-yeon expressed her excitement, saying that she waited too long to appear on 'You Quiz'. He explained, "'The Glory' is loved, Seongil oppa comes out, and Dohyeon comes out first, so I waited. Wouldn't he call me. I waited because it seemed like it was when it came out one after another, but there were many actors in line, and it seemed like this."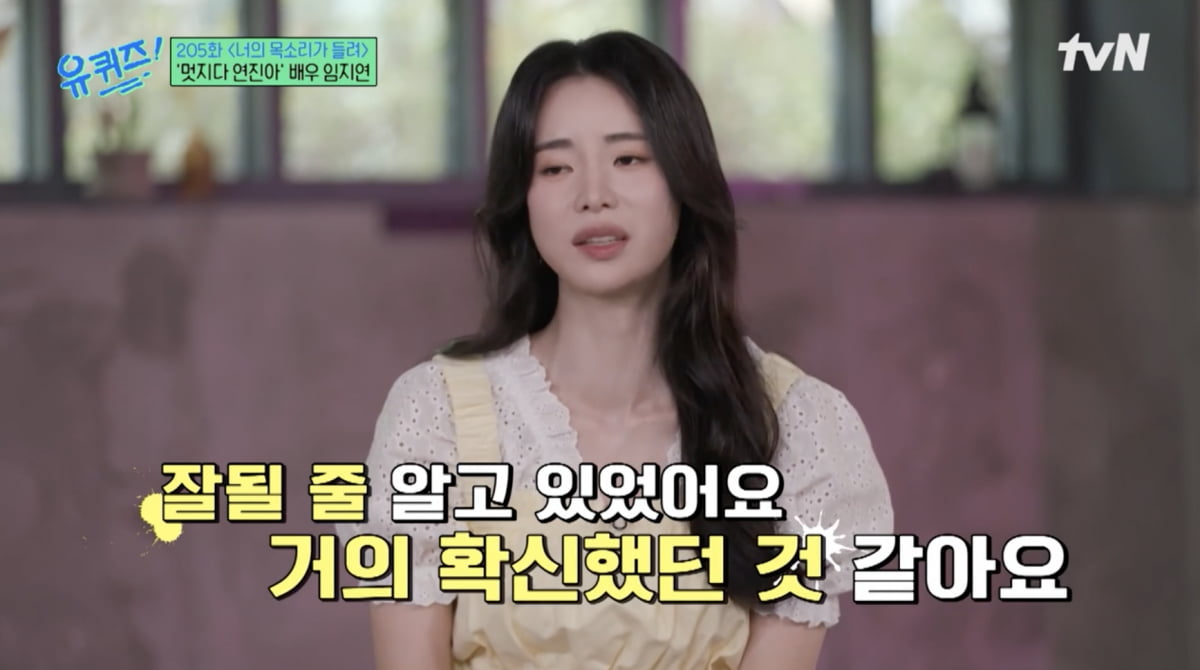 Broadcaster Jo Se-ho asked Lim Ji-yeon, who succeeded in box office success by showing off her spirited acting in the Netflix drama 'The Glory' and Genie TV's 'House with a Yard', if she felt her popularity. Lim Ji-yeon said, "I feel it. I'm still filming a drama on set, and the filming staff kept mentioning the jajangmyeon scene a lot. Also, the number of social media followers has increased significantly. It is about 10 times," he said. Then, he said that his family also calls him by his name, Yeonjini, from the play of 'The Glory'. He said, "I said, 'Yeonjin-ah, I've cooked rice'" and burst into laughter.
In particular, the scene of Lim Ji-yeon eating jajangmyeon after the death of her husband who was a victim of domestic violence in the drama 'House with a Yard' became a hot topic. In response, Lim Ji-yeon said, "I didn't know it would become such a hot topic. I'm originally a glutton, but if I knew it would be like this, I would have eaten more. There were two or three lines in the script. I tend to prepare meticulously, so it was all calculated. The relief that comes when my husband dies and the sudden emptiness that comes over me. . I thought I would have that bizarre feeling. I had a lot of trouble. I ate 3-4 bowls while filming," he revealed behind the scenes.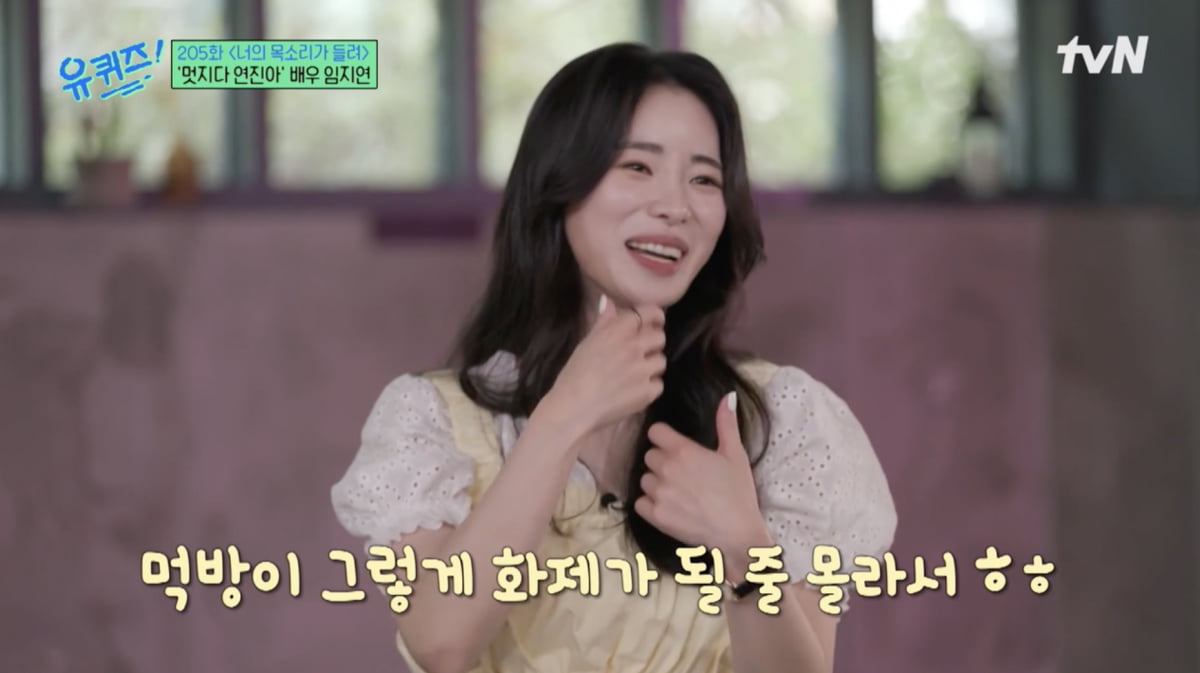 Then, she mentioned actress Song Hye-kyo, who she worked with in 'The Glory', and Kim Tae-hee, an actress in 'House with a Yard', and showed her sister collector's side. He said, "On the first day of filming with Hye-kyo unnie, 'What should I do to get closer to her?' It seems that was the case. They accepted it with a wide smile. Taehee unnie is like an angel. I received a lot of help," revealing infinite affection.
Lim Ji-yeon, who challenged her first villain role through 'The Glory', said, "I was very greedy because I was given such a valuable opportunity." Yoo Jae-seok asked, "Isn't there a time when you feel that way the moment you read the script?" Lim Ji-yeon said, "I honestly knew that 'The Glory' would do well. I was sure. The script was already very solid, and the scenes were shot by other actors while filming. I already felt the fun that made me feel a great catharsis. After the director's meeting, I said, 'This is mine unconditionally.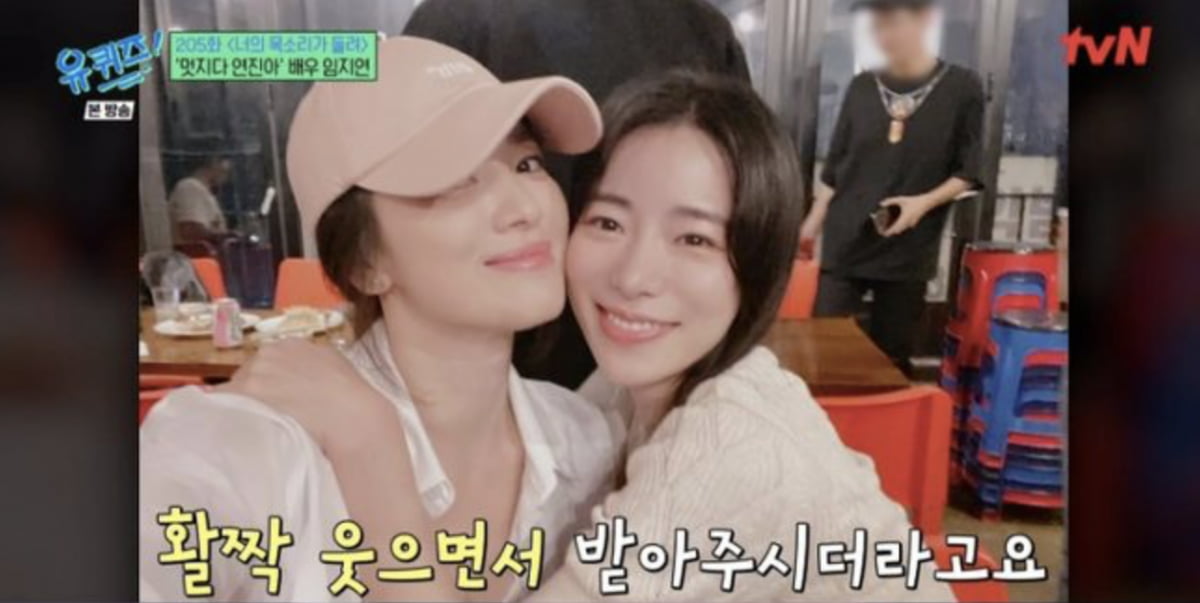 Lim Ji-yeon said, "It has been 10 years since I acted. People in the world never liked me, but I wondered if it would be worth trying to make them hate me. when will i do it There was a scene where he got angry while hitting him with a bag, and it was so refreshing. I felt that this was the catharsis of the villain. When will you be so angry?" he added.
Lim Ji-yeon, who is currently working with actress Jeon Do-yeon in the movie 'Revolver', expressed her affection for Jeon Do-yeon, saying, "I don't know how precious that moment is because I ended up with a senior I really wanted to learn from." Yoo Jae-seok, a broadcaster from the same former Seoul city as Jeon Do-yeon, asked, "Is Jeon Do-yeon a role model?" Upon hearing this, Lim Ji-yeon explained, "(While attending school), I filmed a lot of movies and went around saying 'Jeon Do-yeon of the Han Ye-jong'."
He also showed his respect for Jeon Do-yeon. Lim Ji-yeon said in disbelief, "It's such a precious moment just acting with senior Jeon Do-yeon." Ji-yeon Lim, the older sister collector, said that Yoo Jae-seok would be loved by her easy-going personality. In response, Lim Ji-yeon said, "It seems that they are very fond of me. I tend to go first," he added.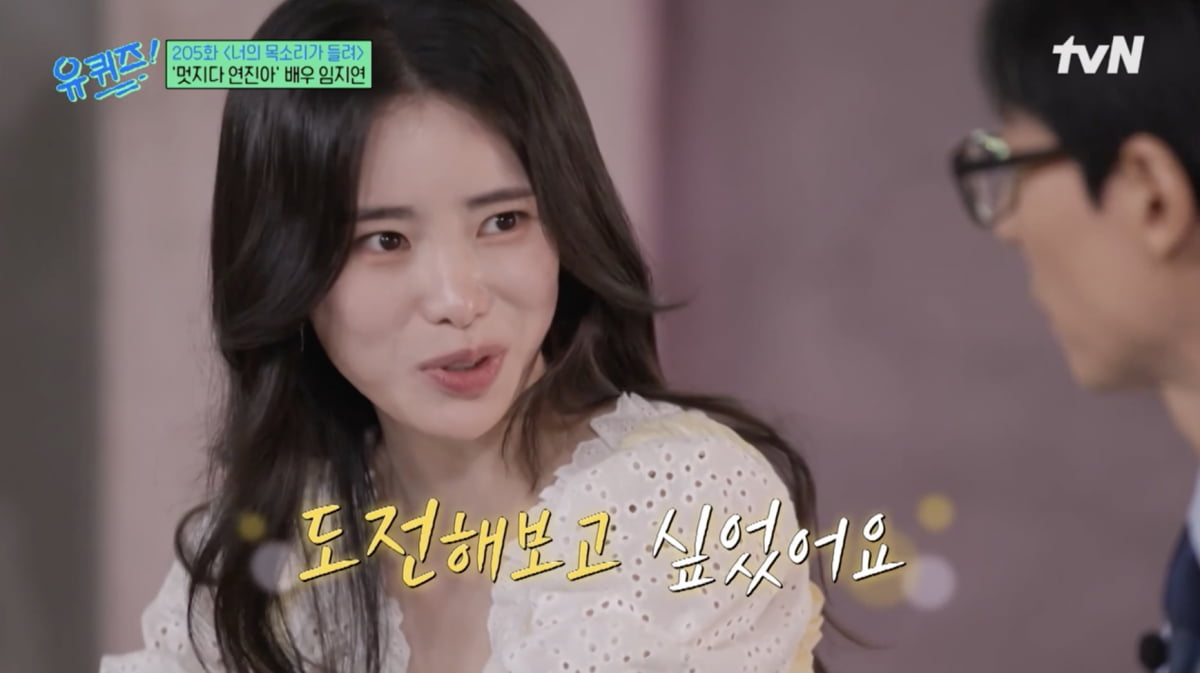 Lim Ji-yeon, who made her debut in the 2014 movie 'Human Addiction' and showed unconventional acting, recalled that she had that much fear. Lim Ji-yeon said, "It was not an easy choice as a newcomer, but it was a very precious opportunity. There was a controversy over the lack of acting, and the controversy itself seemed to damage the work, so it was a wound that was not easy to deal with at a young age. My mother came to the premiere, and she gave me a bouquet of flowers." They said, "It's so pretty. You did a good job.' That moment is still a big support that I can't give up when I'm having a hard time."
He also mentioned actor Lee Do-hyun, who is openly dating. When Lim Ji-yeon was offered a dance, she said, "I will dance at least. I'll show you the excitement. I can't really dance I am extremely regretful that Dohyeon did the tektonic dance."
When asked what kind of actress she wants to be, Lim Ji-yeon said, "I want to do a melodrama, and as I mature, I want to challenge difficult works like motherhood. As I get older, I want to become an actor who looks great with wrinkles."
Reporter Ha-neul Lee, Ten Asia greenworld@tenasia.co.kr