TV
Kim Yeon-ja "Married a boyfriend of 13 years old and married in his 70s"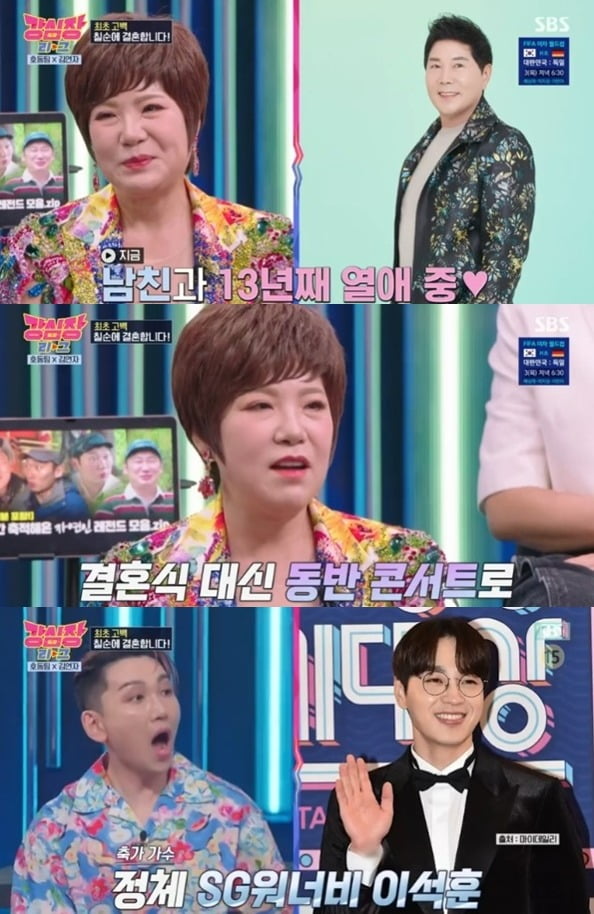 Singer Kim Yeon-ja revealed her wedding plan.
Kim Yeon-ja appeared as a guest in the SBS entertainment show 'Strong Heart League', which aired on the 1st.
On this day, Kim Ho-young asked Kim Yeon-ja, "In fact, it's been a long time since you talked about marriage. I heard that you have been in a relationship for 13 years with the person you are dating.
Regarding this, Yonja Kim said, "At first, as I got older, there was a sense of impatience, thinking, 'Shouldn't we do it sooner? There is. It's just that we didn't have a ceremony. If we were going to have a wedding, we said that it would be meaningful, so we decided to have a wedding when the 'Kim Yeon-ja Memorial Hall' is completed."
He continued, "We are preparing for the memorial hall in Yeonggwang, South Jeolla Province. I think it will be three to four years at the earliest. So I hope he is not over 70. The other party was originally a singer. I think it would be better to have a concert together instead of a 70th party. Anyone who wants to is invited free of charge," he said.
He thanked him, saying, "The congratulatory song for the wedding is Lee Seok-hoon of SG Wannabe. I thought he said it in passing, but he even called and asked."
Reporter Tae Yuna, Ten Asia youyou@tenasia.co.kr