TV
Singer Park Goon, greedy to operate a Chinese restaurant following Kim Hak-rae in sales of 10 billion won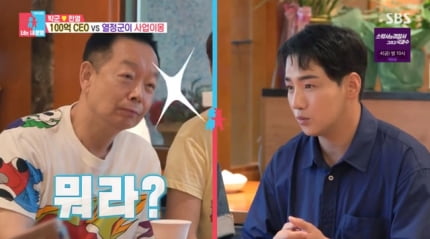 Singer Park Goon wanted to challenge himself in the business.
On the 31st, SBS 'Same Bed, Different Dreams 2 - You Are My Destiny', Park Goon-Han Young and Lim Mi-sook and Kim Hak-rae met.
On this day, Park visited the bank with Han Young and said, "It's so nice that we have a house." After going through the rooftop room and Hanyoung's private house, Park revealed the fact that he succeeded in arranging a house in the joint name with Hanyoung. When the congratulatory messages from the MCs poured in, Park said, "The balance has not yet been processed. I will invite you once."
Han Young was worried when Park showed a happy yet worried face because he had succeeded in buying a house for himself. Park was worried about the balance and interest to be paid in the future. Park said, "I don't know what a celebrity job will be like as a freelancer. It doesn't matter if you're alone, but you have yourself. For the future, you need to prepare for the next situation."
Park Goon told Han Young that he wanted to open a Chinese restaurant as a catering business. Hanyoung said, "There are probably as many Chinese restaurants as there are convenience stores. You have to be careful." Park said that he intends to learn by going to a Chinese restaurant for more than six months.
Park contacted Lee Bong-won, who runs a Chinese restaurant. Lee Bong-won, who was working out, told me that fitness is important in the food service business and introduced others, "I'm a small business owner. I have to learn from the big water. This man is a small business."
The Chinese restaurant CEO Park met through Lee Bong-won's introduction was Lim Mi-suk and Kim Hak-rae. Entering the two Chinese restaurant, Han Young admired the luxurious interior, saying, "It looks like a hotel restaurant. It feels like you are in Hong Kong."
Reporter Ryu Yae-ji and Ten Asia ryuperstar@tenasia.co.kr