TV
Han Ji-min "Lee Min-ki, an actor with broad tolerance like an adult"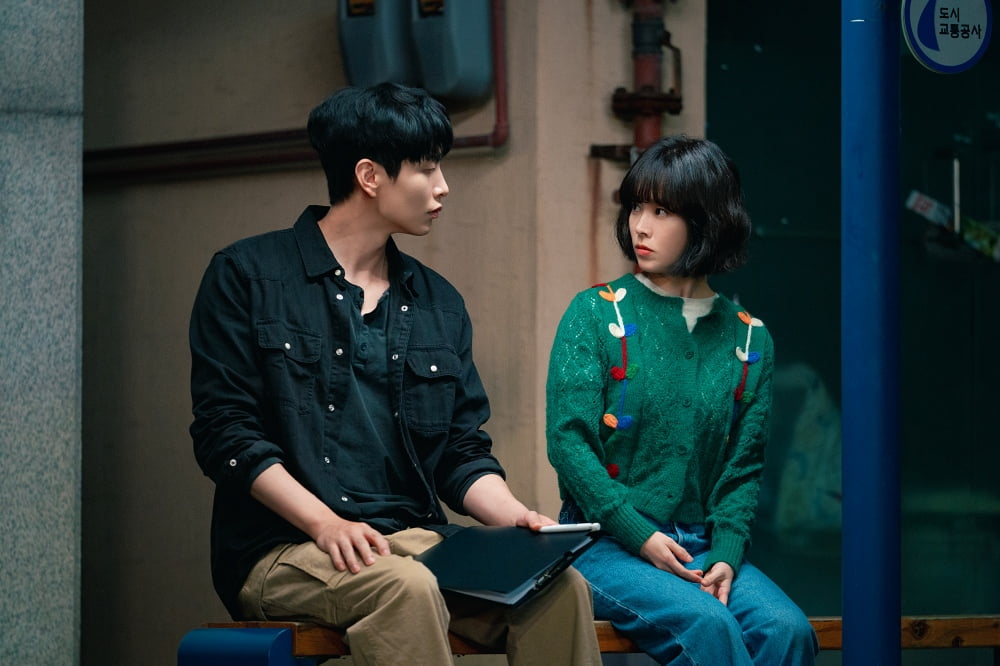 When Han Ji-min and Lee Min-ki meet, they act as a comic duo that makes people laugh.
On the 31st, JTBC's new Saturday and Sunday drama 'Hip-hope' released the chemistry stills of Psychometric veterinarian Bong Ye-bun (played by Han Ji-min) and hot-blooded detective Moon Mun-yeol (played by Lee Min-ki).
'Hip-like' is the story of a sincere veterinarian Oji Rapper, who is able to see the past of animals and people with his psychometry ability that happened by chance in Mujin, a clean rural village without crime, and an elite detective who needs her ability to return to Gwangsu University in Seoul. A comic investigative action drama unfolding. The Udangtang duo, who was solving trivial life-related cases among peaceful and naive but somewhat suspicious villagers, is swept away by a serial murder case and cooperates beyond imagination.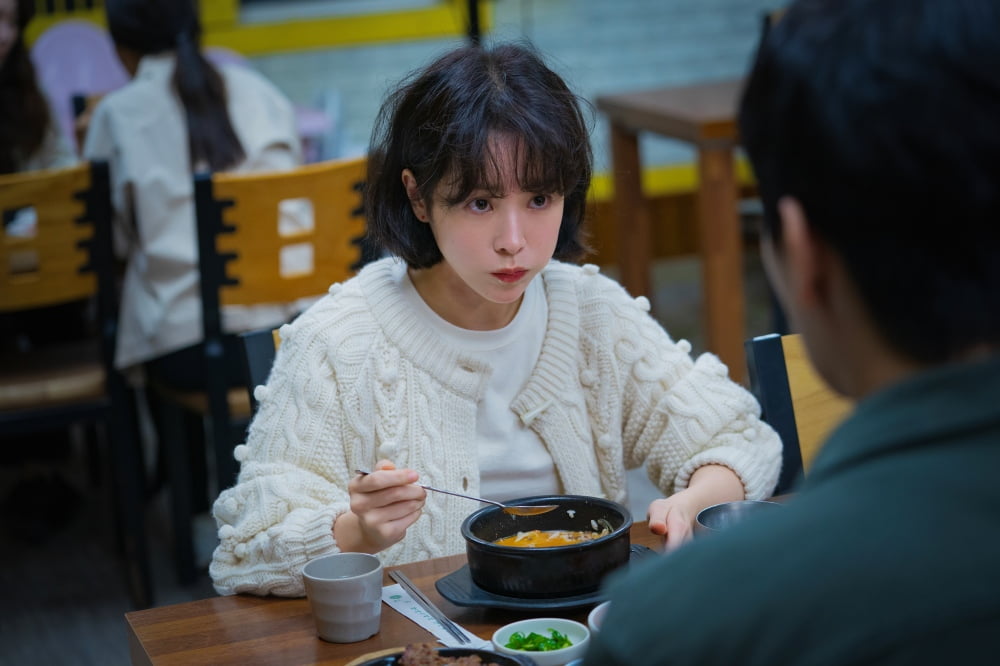 Drama 'The Light in Your Eyes' director Kim Seok-yoon and writer Lee Nam-gyu reunite after 4 years to create a different psychocomic (psychometric X comic) thriller. Here, actors who believe and see such as Han Ji-min, Lee Min-ki, Suho, Joo Min-kyung, Kim Hee-won, Park Hyuk-kwon, Park Seong-yeon, Lee Seung-jun, Park No-sik, Yang Jae-seong, Jeong Rang, and Jo Min-guk perform enthusiastically.
In the play, Han Ji-min plays Bong Ye-bun, a psychometric psychic who can see the past when touched, whether it be an animal or a person. Bong Ye-bun, who is affectionate and far-sighted, has a weakness for Moon Mun-yeol and becomes a psychic who has no psychic powers. Lee Min-ki was an ace detective at Gwangsu University in Seoul, but after being demoted, he took on Moon Mun-yeol, who is trying to make a comeback. After learning about Bong Ye-bun's novel ability, while solving the case, he gets caught up in a serial murder case and awakens his hot-blooded detective instincts.
While the two people's clever comic acting is raising expectations, the stills released raise expectations. Even though they are different, Bong Ye-bun, who is really different, and the strings of 'pole T', creak from the beginning of the collaboration. For some reason, the contrast between Bong Ye-bun, who hurriedly eats soup with a tangled look, and Moon Mun-yeol, who speaks passionately about something, is interesting. The appearance of Bongyebun, who is full of vigilance as to what he has heard, makes us guess their formidable cooperation. Then, the two people who see each other in the pitch-black darkness and cause a match. In this moment of laughter, attention is paid to how the two people's combination play will be in perfect harmony.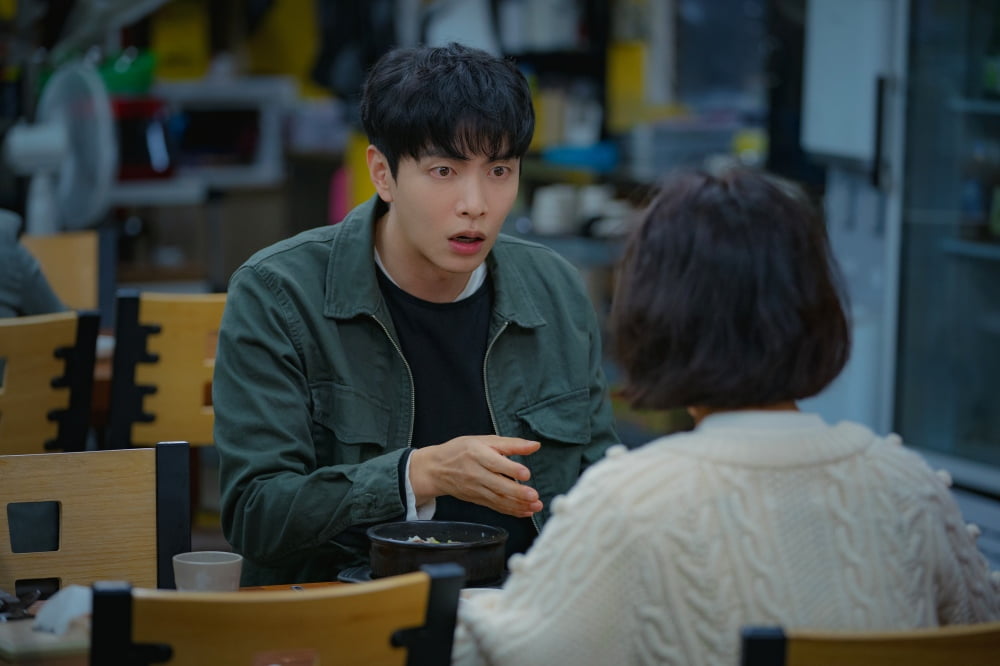 Han Ji-min said, "There were a lot of scenes where I met actor Lee Min-ki through comedy, so we had to have energy from each other during filming, but it was a very flexible style, so I filmed comfortably." He delivered an extraordinary chemistry. He added, "The relationship between Ye-bun and Jang-yeol is like Tom and Jerry's, but I think it's a relationship like a pair who is always next to me. As we continue the investigation together, we naturally learn about each other's pain and comfort each other."
Lee Min-gi also said, "I really enjoyed working with actor Han Ji-min because I got along well. I don't think I've ever seen a character with such charm in any other work."
'Hip-like' is a suspicious and novel collaboration between Bong Ye-bun and Moon Mun-yeol, who struggle to catch a serial killer among the suspicious villagers. Kim Seon-woo (as Su-ho), a mysterious convenience store part-time worker with a kind smile, but whose intentions are somehow unknown, Mujin's strongest loyalist Bae Ok-hee (Ju Min-gyeong), who would do anything for his friend Bong Ye-bun, and clean Mujin, which was a village without violent crimes. The comic play of characters with perfect personalities, such as Won Jong-mook (played by Kim Hee-won), the head of the Mujin Police Station's homicide squad who wants everyone to be safe, and the actors' passionate performances will provide fun.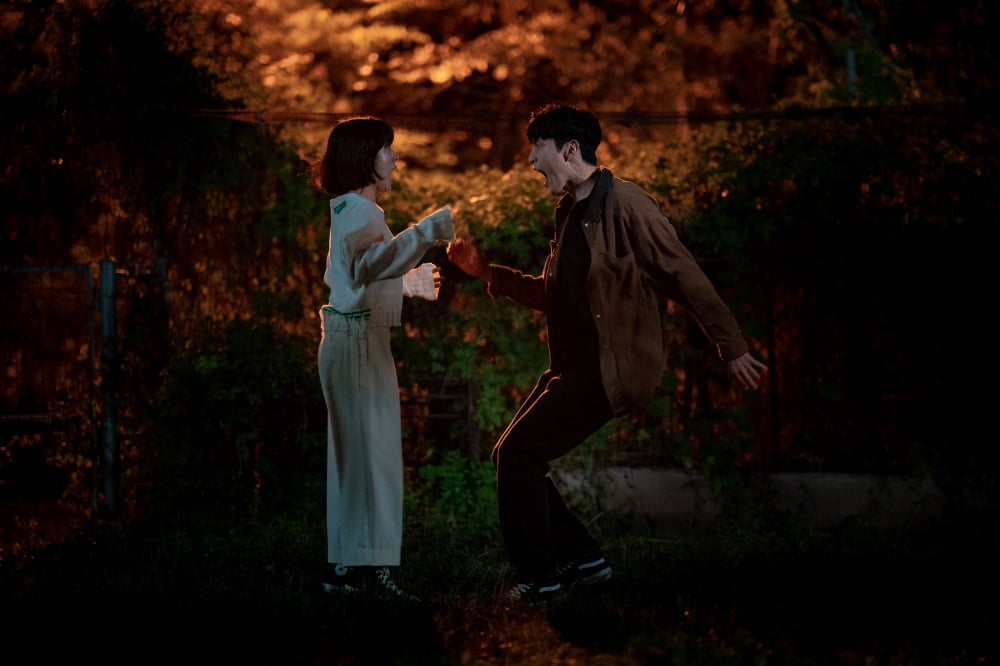 Han Ji-min said, "Actor Suho works really hard. Actor Lee Min-ki and I were stimulating. It was beautiful to see him working hard, and watching him grow while filming, I thought that I should act more passionately. He is an actor who gives energy in many ways. In the future, he is more diverse. I want to meet you in the work." Lee Min-ki praised Suho, saying, "I was really moved to see him always thoroughly prepare for his role."
In addition, Han Ji-min said, "Actress Joo Min-kyung also worked together in 'One Spring Night', and even without saying that we were close, I could tell just by looking at them. Synergy was inevitable, so we filmed together with the mindset of having fun on set." Lee Min-ki added, "Actor Joo Min-kyung was really self-made to the point that I wondered if he was the character himself, so he saved me well", conveying a friendly atmosphere on set.
One day, Won Jong-muk is going to suffer a lot because of the fever that rolled over from Seoul. The fantastic chemistry of Lee Min-ki and Kim Hee-won also raises expectations. Lee Min-ki added warmth by saying, "Senior Kim Hee-won is a senior who has a lot to learn from. He was such a wonderful senior that I felt reassured while watching him constantly worry on set."
'Hip-like' will premiere on August 12th following 'King the Land'.
Reporter Kang Min-kyung, Ten Asia kkk39@tenasia.co.kr