TV
Mirage, chaebol Jeong Yong-jin The woman who made it move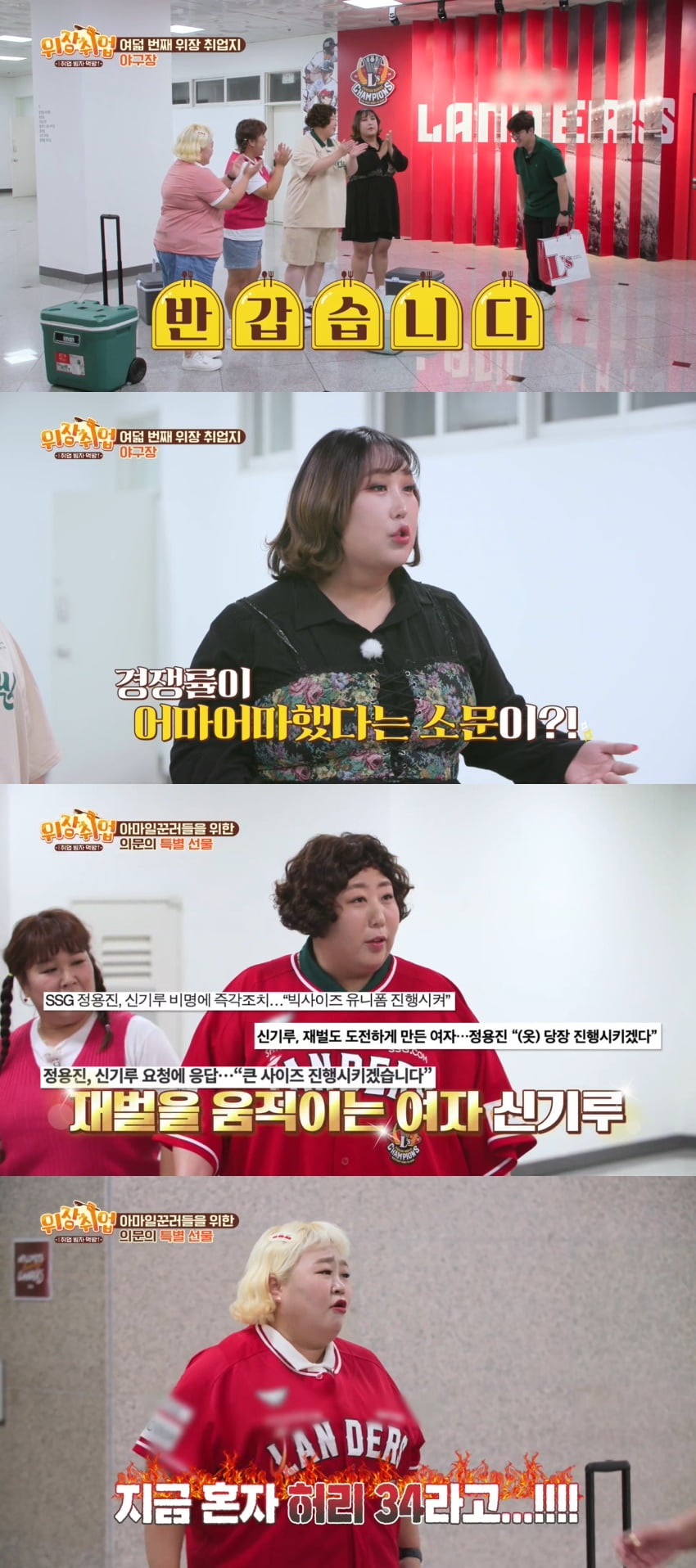 Mirage cheers for the surprise gift from SSG Landers owner Jeong Yong-jin.
In the 8th episode of 'Disguised Employment' (co-produced by Channel S and KBS Joy), which will be broadcast on August 2, Kim Min-kyung, Mirage, Hong Yun-hwa, and Satire will visit Incheon, the home ground of SSG Landers, and reveal the job site where they are active as professional meat grillers. .
On this day, in the car heading to work, Mirage and Hong Yun-hwa are overjoyed, saying, "I can tell you all the restaurants near the Incheon baseball stadium." After a while, the four of them met and greeted the employee of the public relations team at the baseball field, their employer, and the employer said, "(Today, the four people grilled meat at the baseball field) event was announced on social media, and more than 300 teams applied in half a day." am amazed at
Then, the employer handed over the club uniform for Mirage, a fan of baseball. The satirist who saw this said, "Wow~ sister SNS", hinting that there is a behind-the-scenes story related to this uniform. In fact, Mirage posted a video letter to owner Jeong Yong-jin on his YouTube channel last June, saying, "Please make a big size uniform." In response, owner Jeong Yong-jin replied through his SNS, "I will make it right away." And finally, on this day, I received a specially made uniform with the name Gadgiru engraved on it.
Mirage was thrilled and immediately put on the uniform, saying, "It seems that it was made with a fit similar to that of Choi Jun-seok." At the same time, she praised herself, saying, "There have been many articles saying that I am a woman who moves the conglomerate." On the other hand, Kim Min-kyung received a uniform with the number 34. In response, Hong Yun-hwa said, "Are you showing off that your waist is 34 right now? I absolutely hate skinny people," and burst into gradation anger, making the scene into a sea of laughter.
Reporter Kang Min-kyung, Ten Asia kkk39@tenasia.co.kr