TV
Dex "I was a fan of Kim Dong-hyun... Today I see the weakest"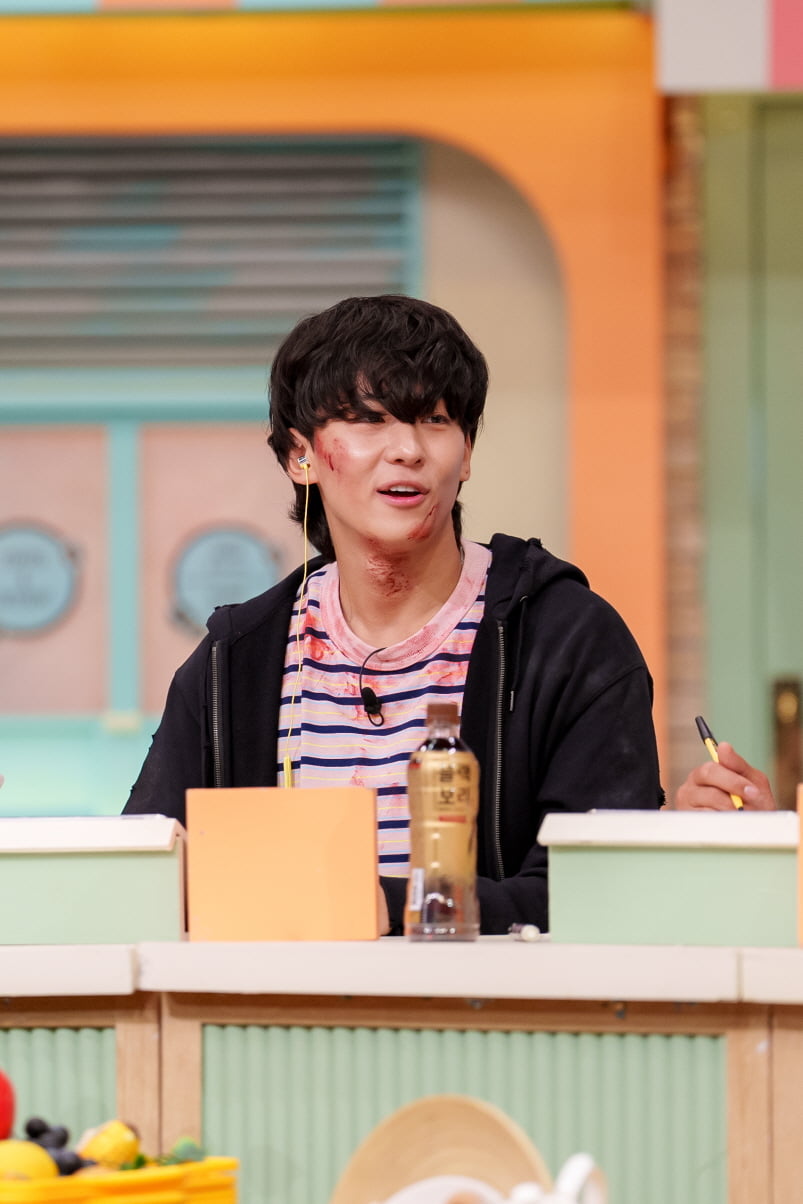 Singer DinDin, broadcaster Dex, and group Billy's Tsuki appear on tvN's 'Amazing Saturday'.
Today (Sat, 29th) at 7:30 pm, 'Amazing Saturday' (hereinafter referred to as 'Nolto') will feature DinDin, Dex, and Tsuki to present a wealth of fun.
DinDin, the fourth visit of 'Nolto', draws attention by revealing a special heart toward Moon Se-yoon. Toward Seyoon Moon, who was wearing an unconventional makeup, he expressed regret, saying, "It always seems like only Seyoon Moon's makeup is excessive." Moon Se-yoon brought laughter by explaining, "I do it voluntarily because I enjoy it." Dex said, "I've been a fan of Kim Dong-hyun since I was a player," and added, "But today, I feel like I'm the weakest," gaining sympathy from Doremi.
Tsuki mentions the story of how she decided to become a singer after watching Girls' Generation's Japanese performance, and shows her excitement in the seat next to Taeyeon, giving her a warm heart. After that, dictation begins, and DinDin starts to demonstrate his skills in earnest with the appearance of Chinchin's song. While catching the decisive word, he also shows off his fierce reasoning power and aims for the hero position. Dex also actively presents his opinions and draws attention by showing off his straightforward talk and energetic sense of entertainment.
Tsuki also shows a perfect adaptation to 'Nolto', such as being overly immersed in lyrics and releasing a full board. Their bouncing reactions also heated up the studio. Also on this day, along with Key's goose-bumping performance, rappers reveal their presence. In particular, Hanhae said that he was aiming for a reversal of the atmosphere by throwing a last-minute win, raising questions about the result.
In addition, 'Finding the source of this meme' is presented as a snack game on this day. DinDin shows off his ace side in the snack game, and Dex brings fun with Kim Dong-hyun and his delightful chemistry in his passion for snacks. It is a message that Park Na-rae challenged to catch up with Tsuki and got an explosive response while receiving applause for his ever-changing facial expression performance.
The tvN weekend variety 'Amazing Saturday' airs every Saturday at 7:30 pm.
Reporter Ryu Yae-ji and Ten Asia ryuperstar@tenasia.co.kr