TV
Pannibottle, is it okay without altitude sickness medicine?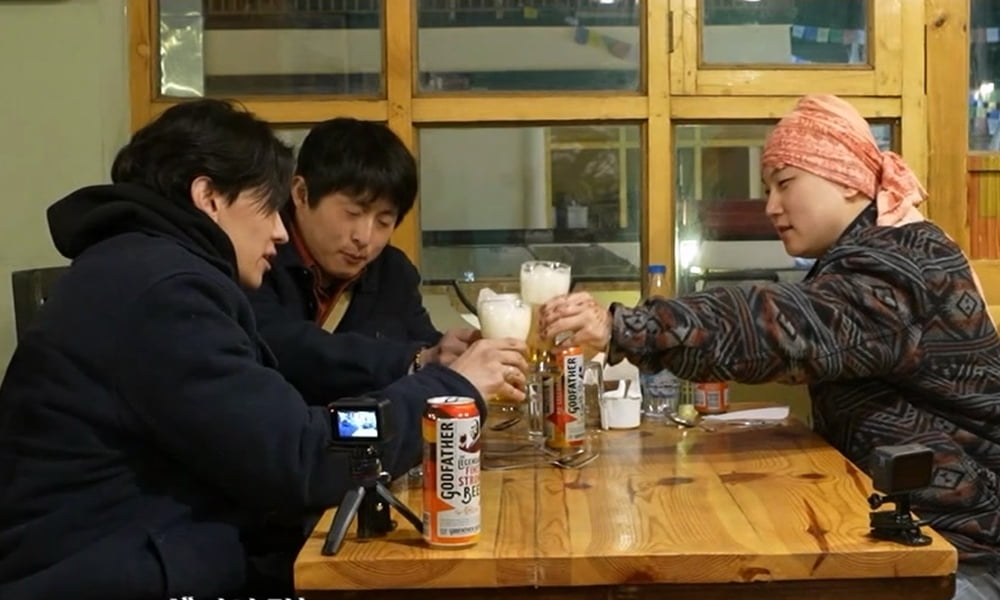 MBC's 'Around the World While Born Season 2' (circumference of Taegye 2) self-proclaimed that there is no altitude sickness (?) Pannibottle throws a deal on Kian 84 and Dex's worries.
In MBC's 'Around the World Season 2' (directed by Kim Ji-woo, Park Dong-bin, Shin Hyun-bin, and Jang Ha-rin, hereinafter referred to as 'Taegye 2'), which will be broadcast at 9:10 pm on the 30th, the youngest Dex's bucket list will be realized in 'Leh'. The arrival of the three Indian brothers is revealed.
In the photo released prior to the broadcast, the three Indian brothers having their first meal at Leh are included. Kian 84, Dex, and Panni Bottle are said to be looking for the taste of Korea at a restaurant recommended by locals. 'Baby taste' Dex takes a storm inhalation and blows away the pain he had suffered so far. Here, beer is added to enjoy the best dinner.
Meanwhile, unlike Gian 84 and Dex, who are starting to feel the symptoms of altitude sickness, Panibottle, who is confident that he does not have altitude sickness and has not taken any medicine for altitude sickness, is more confident. In front of Gian 84 and Dex, who were kicking their tongues at his bravado (?), Pannibottle throws a deal, saying, "If you get a nosebleed, I'll give you a million won!" Attention is focusing on whether the Panni Bottle, which brought a big smile and a nosebleed at the start of the last trip to South America, will be able to prove a 'pani bottle without altitude sickness' this time.
In addition, Gian 84 draws attention by saying, "The journey in 'Le' was a real trip, the previous was asceticism, and the future journey was asceticism." You can see what the real trip in 'Leh' that the three Indian brothers will experience will look like through 'Twilight World 2', which will be broadcast at 9:10 pm on the 30th.
Meanwhile, 'Taegye 2', which will contain Kian 84's, Dex', and Pani Bottle's travel stories in India, is broadcast every Sunday at 9:10 pm on MBC.
Reporter Ryu Yae-ji and Ten Asia ryuperstar@tenasia.co.kr