TV
Jeon Hyun-moo loses 10kg on the Keto diet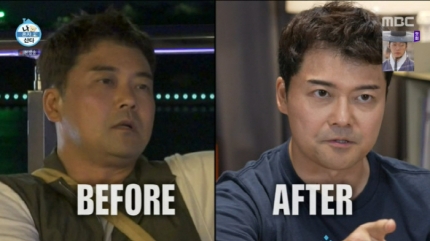 Jeon Hyun-moo has succeeded in dieting.
In the MBC entertainment program 'I Live Alone', which aired on the 28th, Jeon Hyun-moo, who became the daily MC of 'Show! Music Core', was included.
On this day, Jeon Hyun-moo returned home from the 'Show! Music Core' special MC schedule and said he would cook and eat dinner as a reward. Jeon Hyun-moo took out a mysterious piece of paper, and it was a recipe for jajangmyeon written by actor Lee Hyo-jung, Lee Yu-jin's father.
Jeon Hyun-moo said he was thinking of making Keto Jajangmyeon based on Lee Hyo-Jung's Jajangmyeon recipe, considering that he was trying a Keto diet.
In particular, Jeon Hyun-moo presented a surprise by revealing his weight. As soon as I heard the staff say "You look thinner, have you lost weight?", he said yes. Everyone was surprised when he confessed, "I'm on a diet, I'm 75kg now."
The rainbow members who watched this couldn't keep their mouths shut, saying, "Did you lose 10kg?" In the midst of this, Code Kunst was enraged. "Are you angry? I didn't take it off during the fashion war," he said sadly, causing laughter.
Reporter Ryu Yae-ji and Ten Asia ryuperstar@tenasia.co.kr