TV
Shindong reveals the secret to Super Junior's 18-year longevity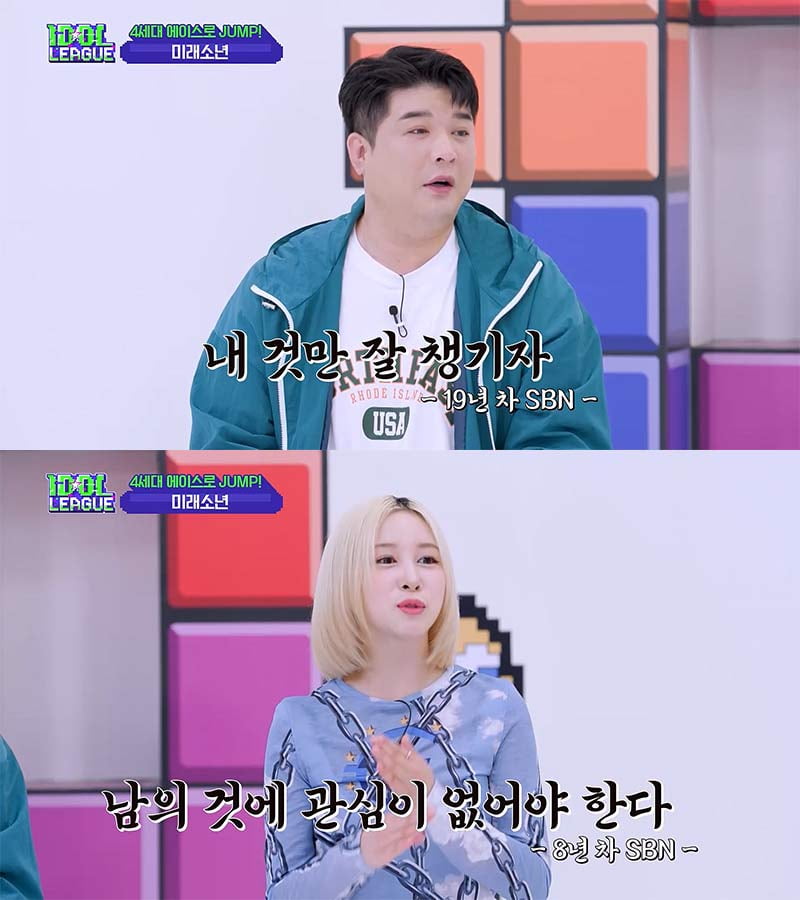 Shindong, a member of Super Junior, says, "I'm not interested in other members' work."
On 'Idol League 4', which airs on the 28th, there will be talks about the current status of the members of Future Boys, who returned to the fans after 10 months. Jang Yu-bin took a long break with private practice and visits to his home, while Yoo Do-hyeon went to Jeju Island to climb Mt. Halla.
Park Si-young reveals that she devoted herself to filming 'TikTok' during her break. Son Dong-pyo, who got lucky with the daily content of "Working hard, practicing, going to my parents' house, and eating delicious food," adds, "I also drank a lot." In response, Super Junior's Shindong, who is also the MC and 'great senior', cherishes Son Dongpyo, saying, "You've lived a really debauched life."
Kael confesses that he spent a lot of time with the members. Since they were so close, there was no interaction, but during the long hiatus, they spent a lot of time together, such as eating with the members. It seemed like an ordinary word, but Shindong tilted his head, saying, "This is a danger sign." Shindong reveals the unexpected 'secret of longevity', saying, "It seems that (Super Junior) has never had a group meal for almost 18 years."
For the first time since his debut, Lian stayed at his home in Japan for a long time. In response, Shindong draws a touching picture, saying, "Did your parents say something warm?", but Lian makes a strange expression. He looked up at the sky and reacted like he was crying, but then he laughed awkwardly, saying, "But I fought a little," and the moment of emotion collapsed. When asked why Dayoung fought, he said, "I feel sad when we are apart. Living in the same house led to fights."
The story of the brothers' anger exploding due to the youngest member Jang Yu-bin's 'Apocalypse' is also revealed. Jang Yoo-bin, born in 2004, complains that Park Si-young, who is a year older, "says it's OK to speak rudely, but keeps saying something." Son Dong-pyo, who heard this, said, "Park Si-young also said to me," and "I changed my age, so they say that we are the same age, but as soon as my birthday in September passes, I will scold you," showing off their chemistry like siblings. Upon hearing this, the eldest brother Lian said, "Until the age of one, I can understand. But why is there a six-year age difference?
Reporter Tae Yuna, Ten Asia youyou@tenasia.co.kr