TV
I even found out the name of the 'Revenant'... Kim Tae-ri and Oh Jeong-se have a trap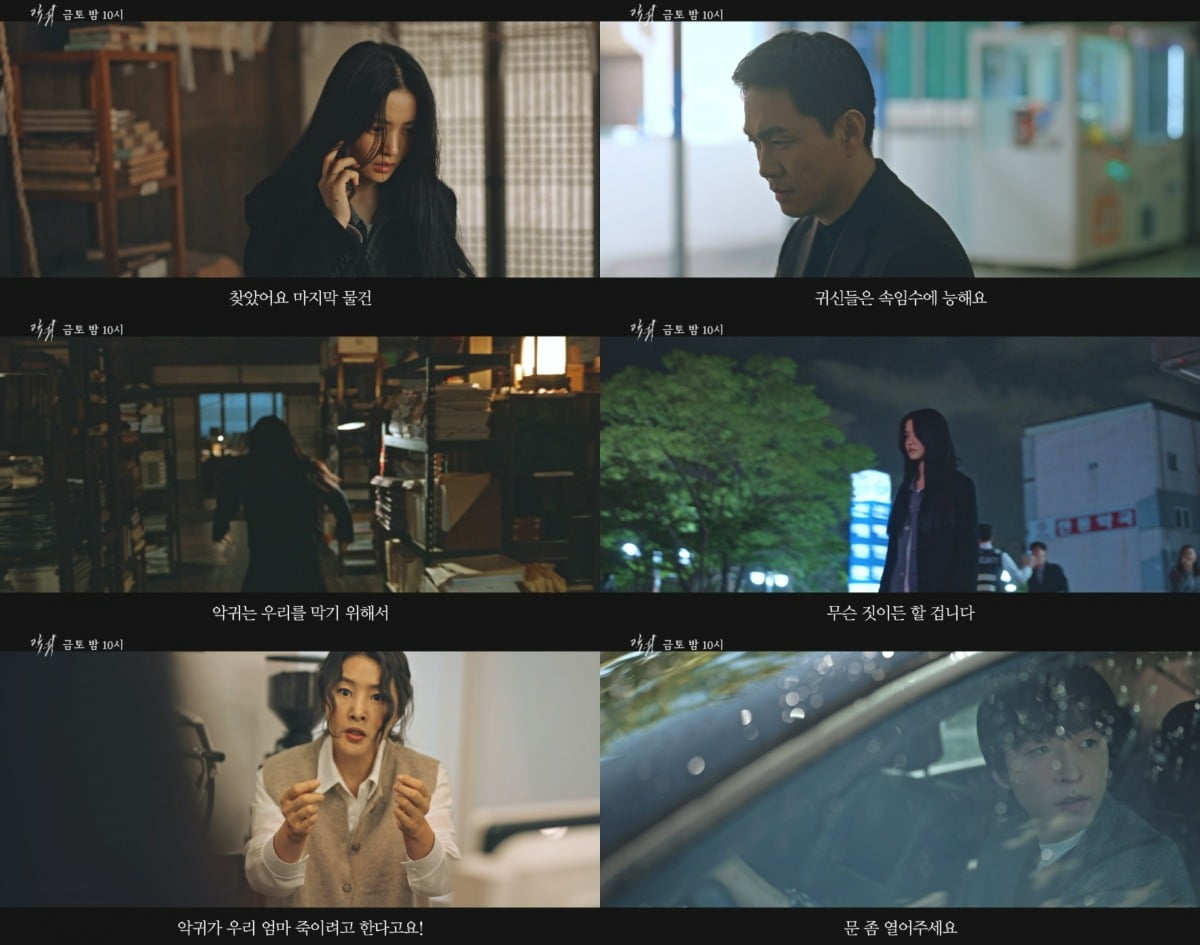 The SBS Friday-Saturday drama 'Revenant' has only two episodes left until the end. They even figured out the demon's name, 'Hyangi', but it's not over until it's over. Just looking at the preview video that was released in advance, there are various clues that predict a reversal.
First of all, one of the five items to find to get rid of the evil spirit, 'Jade Hairpin', is left. And it seems that Hae-hae (played by Oh Jung-se), who searched for these items based on the clues left by the demon to San-young (played by Kim Tae-ri), Kang-mo (played by Jin Seon-kyu), and the case data left by Mun-chun, also found the last one. However, "Ghosts are good at deception. It's often a trap," along with the line of competition (played by Moon Sook), and the unusual face of the sea was captured. Hae-hae has been questioning why the demon attracts her and makes her find something to get rid of the demon. As a result, it stimulates curiosity about what tricks and traps mean and what kind of reversal is hidden in the five objects.
The second is the final outrage of the demons. With the warning of the sea, "The devil will do anything to stop us," San-yeong, engulfed in fear, was revealed, saying, "It started again." So far, evil spirits have left clues or predicted death through mountain spirits. A typical example is the case in which Munchun (Kim Wonhae) jumped out of the window and died after Sanyeong looked at the Violent Crime Investigation Unit building with the eyes of a demon. In response, Sanyoung's signature, "It started again," creates great anxiety.
In the ensuing scene, a desperate crisis was foreseen, with the demon targeting San-young's mother Gyeong-moon (played by Park Ji-young) and even Hong-sae (played by Hong Kyung). Gyeong-mun, who trembled and said, "Run away, San-yeong," had red bruises on his wrists. Moreover, Hong-sae, who was in the car on the road, hears a voice saying, "Please open the door." Sanyeong's cry raises questions about whether the evil spirit is really trying to kill Gyeongmun, and what choice Hongsae, who lost her partner Munchun while opening the door that shouldn't have been opened, will make this time.
The production team said, "'Ghost' has continued to develop with repeated twists and turns over the past 10 episodes. Therefore, even if the name of the demon is found out, it is a situation where the mind cannot be relieved in the last two episodes. It's because you don't know what tricks the evil spirits will use to stop Sanyeong, Haeyang, and Hongsae. I hope you will enjoy the mystery tracking of the 'goblin', where you can't let go of the tension until the end."
The 11th episode of 'Revenant' will be broadcast today (28th) at 10pm.
Reporter Tae Yuna, Ten Asia youyou@tenasia.co.kr