TV
Lee Hak-joo's 'Lovers' "I can't stop laughing and crying"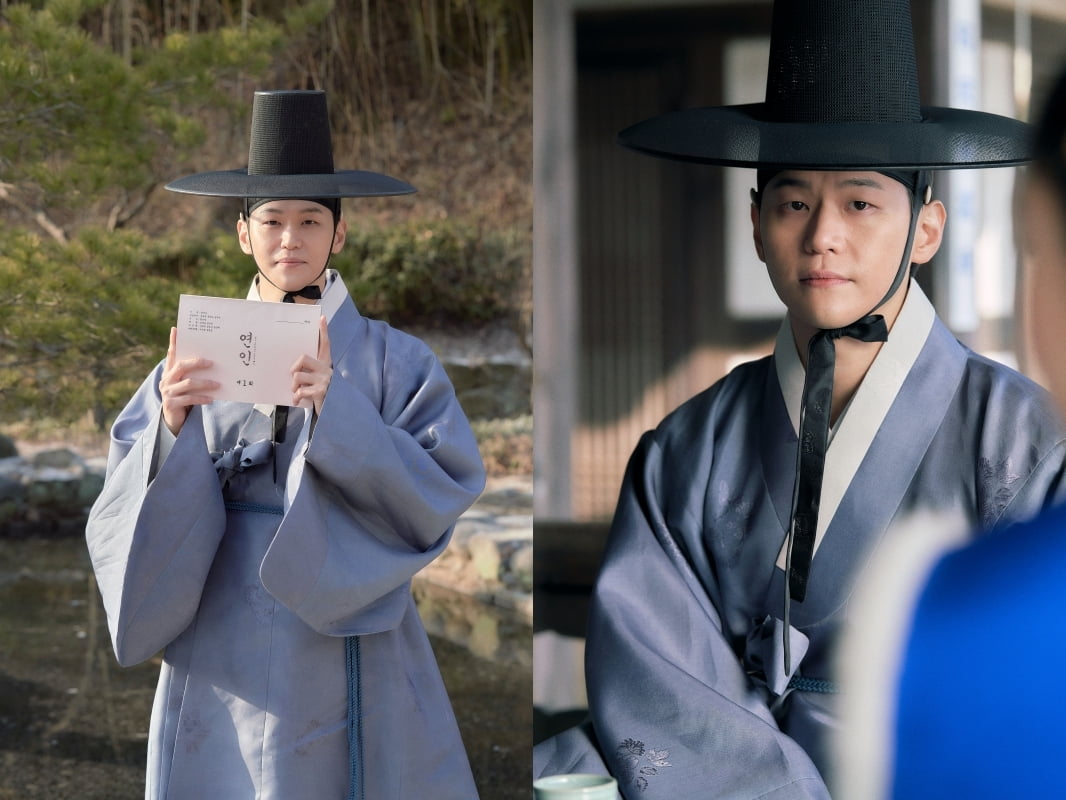 Lee Hak-joo laughed and cried while reading the script for MBC's new Friday-Saturday drama, 'Lovers'.
On the 27th, MBC's new gilt drama 'Lovers' revealed an interview with Lee Hak-joo. 'Lovers' is a human history melodrama about the love of lovers and the vitality of the people who pass each other through the Byeongja Horan.
Lee Hak-joo (played by Nam Yeon-jun) is an actor who enhances the level of immersion in the play by digesting it with his own color no matter what genre or character he meets. That's why he challenges historical dramas in earnest through 'Lovers'. In the play, Nam Yeon-joon, played by Lee Hak-joo, is a Confucian student in Sungkyunkwan, and is always like a stick. At this point, I heard directly from Lee Hak-joo about the drama 'Lovers' and the charming character Nam Yeon-joon in 'Lovers'.
Regarding the reason for appearing in 'Lovers', Lee Hak-joo said, "First of all, the script was very interesting. It shows the postwar era of the Byeongjahoran, and the events experienced by the characters and many emotions blend together, making it impossible to stop laughing, crying, and laughing throughout the script. The main characters Not only that, but all the characters are attractive. I fell in love with the story as if they were people who really lived in that era."
Lee Hak-joo explained about Nam Yeon-jun, "He is a Confucian student representing Neunggun-ri Village. He is very loyal and has strong convictions. Nam Yeon-jun's charm is that he has a beautiful and cool mind to pursue what is right."
As explained by Lee Hak-joo, Nam Yeon-joon is a person who keeps his convictions upright without wavering. However, the war weather shakes Nam Yeon-joon's whole life. It can be said that the actor's wide range of emotional expression is a very important character.
Regarding this, Lee Hak-joo said, "Although Yeonjun is honest and keeps his convictions, I wanted to express various complex emotions such as fear and conflict in the process. As a character with a three-dimensional effect, I hope that the parts of my efforts will be well conveyed to the viewers." did.
Regarding 'Lovers', Lee Hak-joo said, "Among the stories dealing with the Byeongjahoran, it focuses on ordinary life and our daily lives. I think you will be able to feel a deep resonance through the characters who do not lose hope and love even in adversity. ", he hinted.
'Lovers' will premiere on August 4th.
Reporter Kang Min-kyung, Ten Asia kkk39@tenasia.co.kr