TV
'Detective Records 2' Lee Seong-min, an all-time acting legend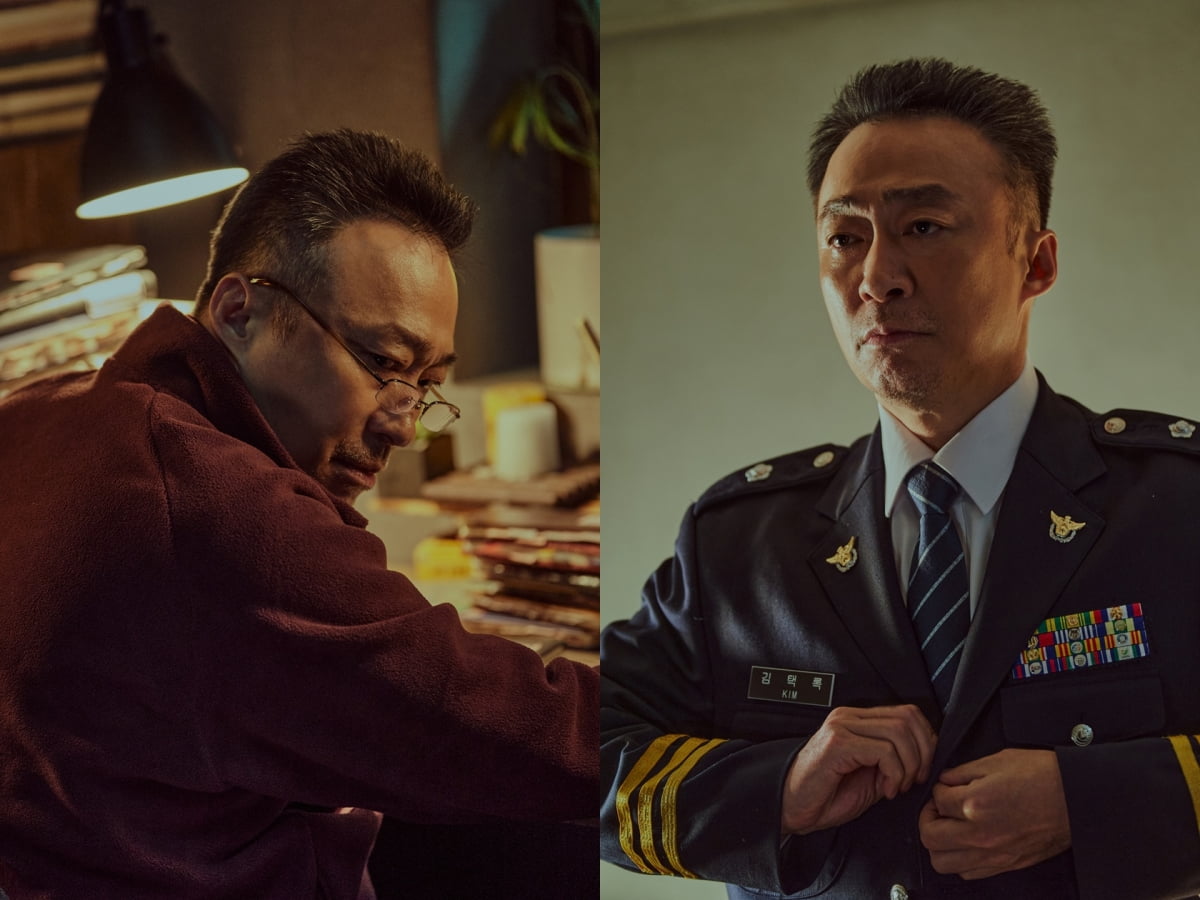 Disney+'s original series 'Criminal Record Season 2' starring actor Lee Sung-min ended on the 26th. Lee Seong-min, who appeared in the role of the main character Kim Taek-rok following season 1, put a wedge in the modifier of an actor to believe and watch once again with his irreplaceable acting ability.
In the first episode of 'Criminal Record Season 2', which aired on the 5th, Lee Sung-min played the role of Taek-rok, a homicide detective who returned to pursue the hidden mastermind of the blackmailer 'friend'. He completed a well-made crime thriller through a pick-up record with a blade of revenge from a narrow gosiwon.
Taekrok in the work has a hard body running ahead of retirement, but he showed more nimble movements than anyone else in the field. Although he was holding his breath whenever he was chased or pursued to catch the criminal, the splendid action and attack power he showed in the process of digging into the shadows of darkness surrounding the redevelopment of Geumosi made him feel like a veteran detective.
The change in the relationship with Lee Seong-ah (Kyung Su-jin) and Son Gyeong-chan (Lee Hak-joo), who had shown strong camaraderie since season 1, also drew attention. At the beginning of the work, Taekrok misunderstood the two with his ambiguous words and actions. Seong-a suffered an explosion due to Taek-rok's suspicious behavior, which also created a sense of distance.
The relationship between Yeon Yeon-hyeon (played by Shin-rok Kim) and Taek-rok, a new character in Season 2, the new team leader of the female youth group, was also expressed in an interesting way. Taekrok created a thrilling tension through the process of being wary of and continuing to doubt Juhyun. In particular, the appearance of Taek-rok watching Joo-hyeon's reaction after throwing bait was meticulous, far from the taek-rok, who was obedient in the Yeocheong world.
In the 7th and 8th episodes of 'Criminal Record Season 2', which was released on the 26th, the image of Taek-rok thoroughly digging into the reality of Geumjeonghoe was drawn. Taek-rok was shocked to learn that the meaning of the Geumjeong-hoe began with his own toast, where he shouted, "Have a good day today!" He made a happy ending by exposing and punishing Choi Do-hyung (Jung Jin-young), the leader of the Geumjeonghoe.
At the press conference for 'Detective Records Season 2', as Lee Seong-min predicted, "If Season 1 was fishing, Season 2 is trap traps," as Lee Sung-min said, 'Detective Records Season 2' was a work that gave viewers exhilaration with hot trap investigations.
Reporter Ryu Ye-ji and Ten Asia ryuperstar@tenasia.co.kr