MUSIC
BTS Jungkook, 'golden moment' completed with ARMY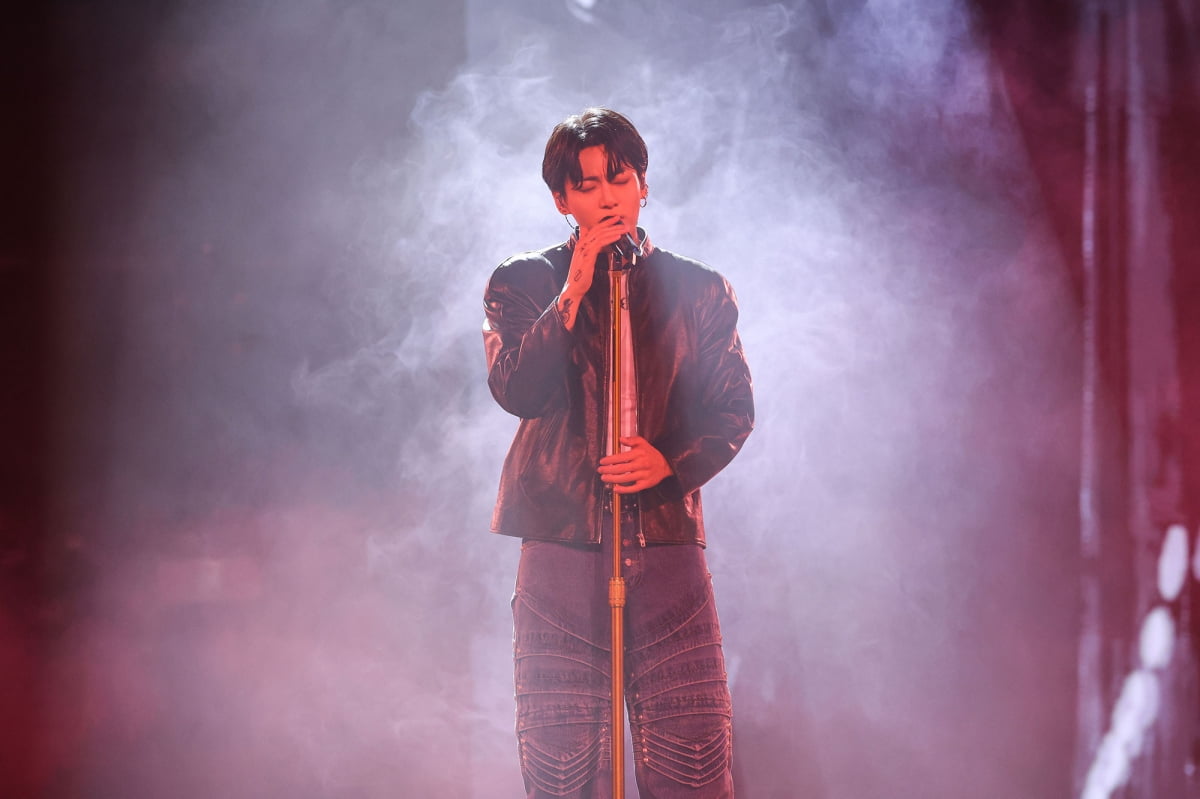 Jungkook presented 'golden' time to his fans.
BTS' Jungkook held a fan showcase 'Jung Kook 'GOLDEN' Live On Stage' at Jangchung Gymnasium in Jung-gu, Seoul at 8 pm on the 20th. As this showcase was held to commemorate the release of his solo album 'GOLDEN', Jungkook performed all the songs included in the album and performed with about 2,800 fans.
Jungkook, who opened the fan showcase splendidly with the title song 'Standing Next to You' and the b-side song 'Yes or No', said to the fans who filled the audience, "(This showcase) is a place and space prepared solely for ARMY. "I prepared with joy at the thought of being able to meet ARMY in person and show them on stage," he said. "I'm nervous because it's my first time performing for a long time alone, but I'll do my best because you're watching."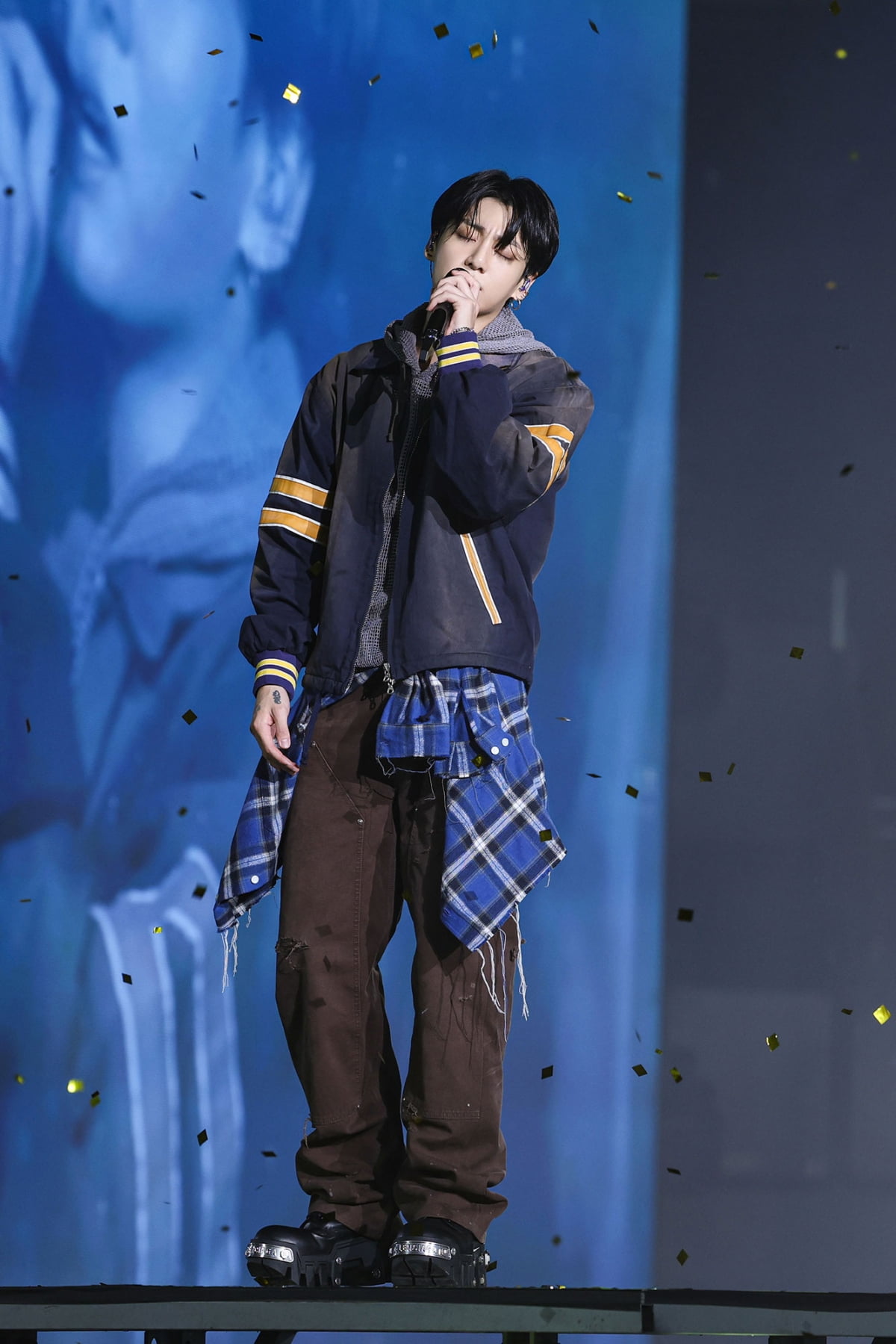 Jungkook first performed the songs 'Somebody', 'Hate You', 'Shot Glass of Tears', and 'Too Sad To Dance' from his solo album, and also performed 'Closer to You (feat. Major Lazer)' and '3D (feat. Jack)'. Harlow)', 'Please Don't Change (feat. DJ Snake)', and 'Seven (feat. Latto)', the audience cheered and sang along with an eye-catching live performance.
Jungkook, who performed BTS's 'Magic Shop' as an encore song, said, "I am happy to be able to release 'GOLDEN' and sing in front of everyone. I think I was able to become a great person after meeting you. Thank you and love you every time. ARMY is my life. "I hope you don't forget that I will be with you anytime, anywhere," he said with great emotion. RM, who watched the performance that day, was immediately handed the microphone and said, "It's really cool and I'm proud of it. He also sent a message of support, saying, "I'm the youngest, but I always learn from watching Jungkook."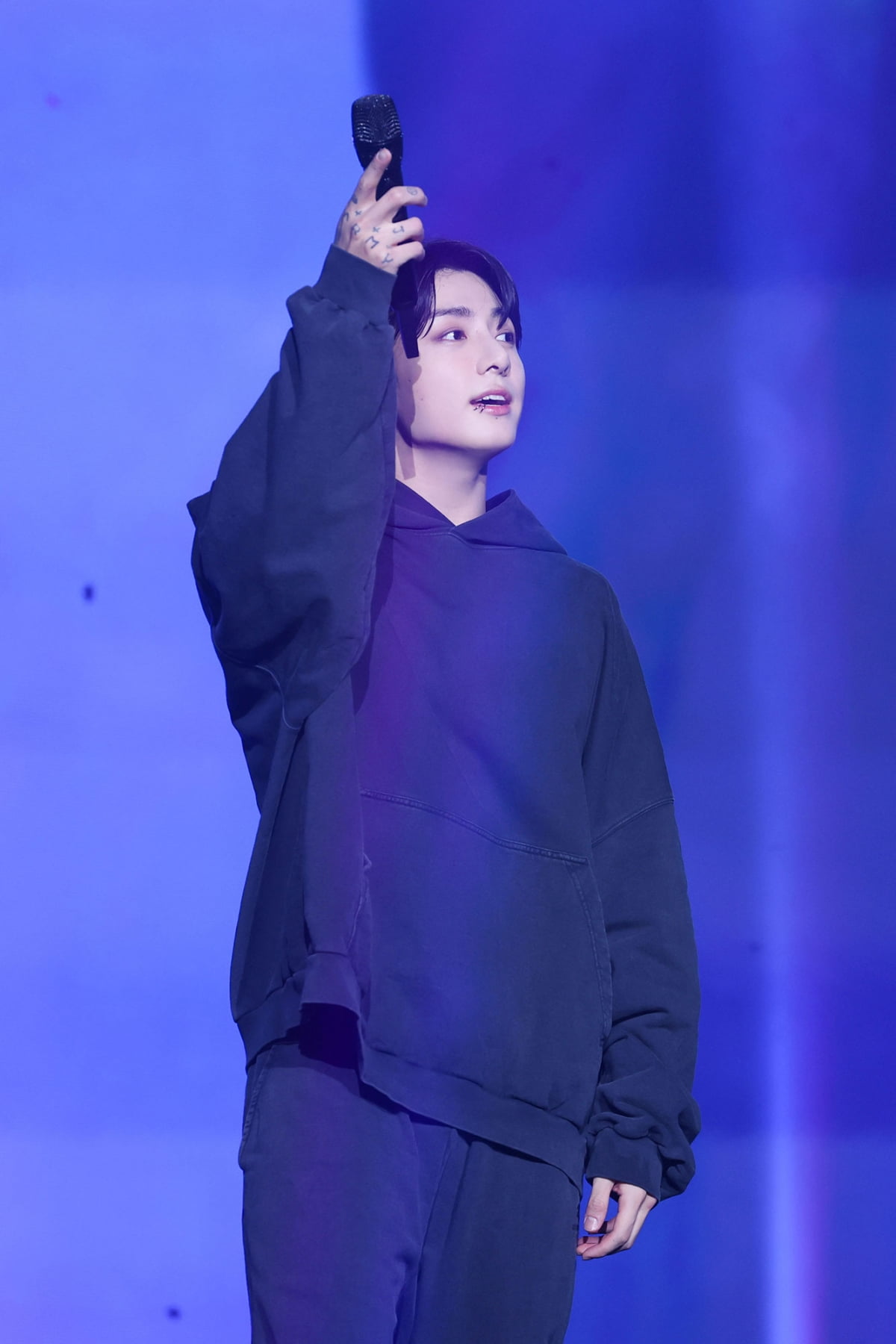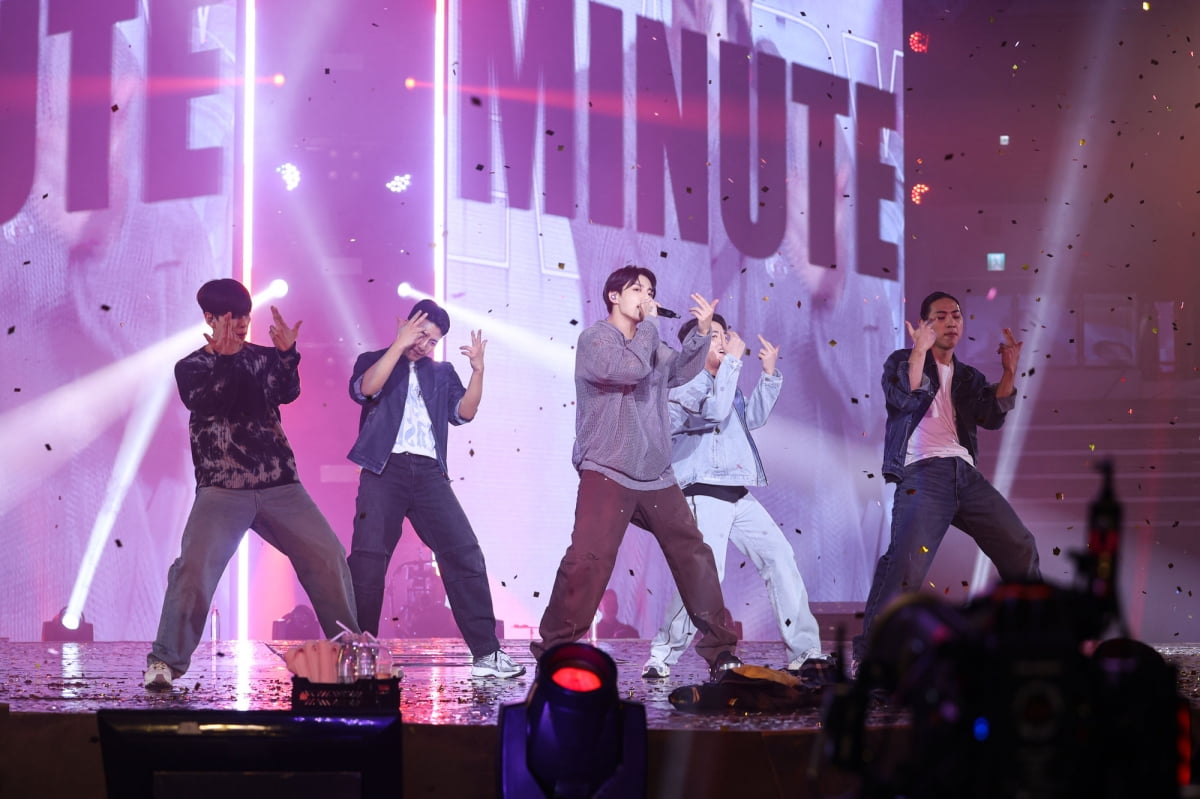 Jungkook marked the finale of the showcase by passionately singing his self-composed song 'Still With You', which was released in 2020. On this day, Jungkook performed 12 songs for about 2 hours and held a fan showcase comparable to a concert.
Jungkook tried to communicate with the audience as closely as possible by installing a hexagon-shaped stage symbolizing his 'golden balance' in the very center of the performance hall. In addition, a fan showcase filled with fan love was created by giving disposable film cameras to all fans who visited the site to record their memories. On this day, it was also broadcast live through Weverse. The fan showcase was watched in 224 countries/regions around the world, and the maximum number of concurrent users was 1,159,460.
Kim Se-ah, Ten Asia reporter haesmik@tenasia.co.kr