MUSIC
NCT127 Doyoung prepared Shine Muscat for fear of having a hard time during his third tour.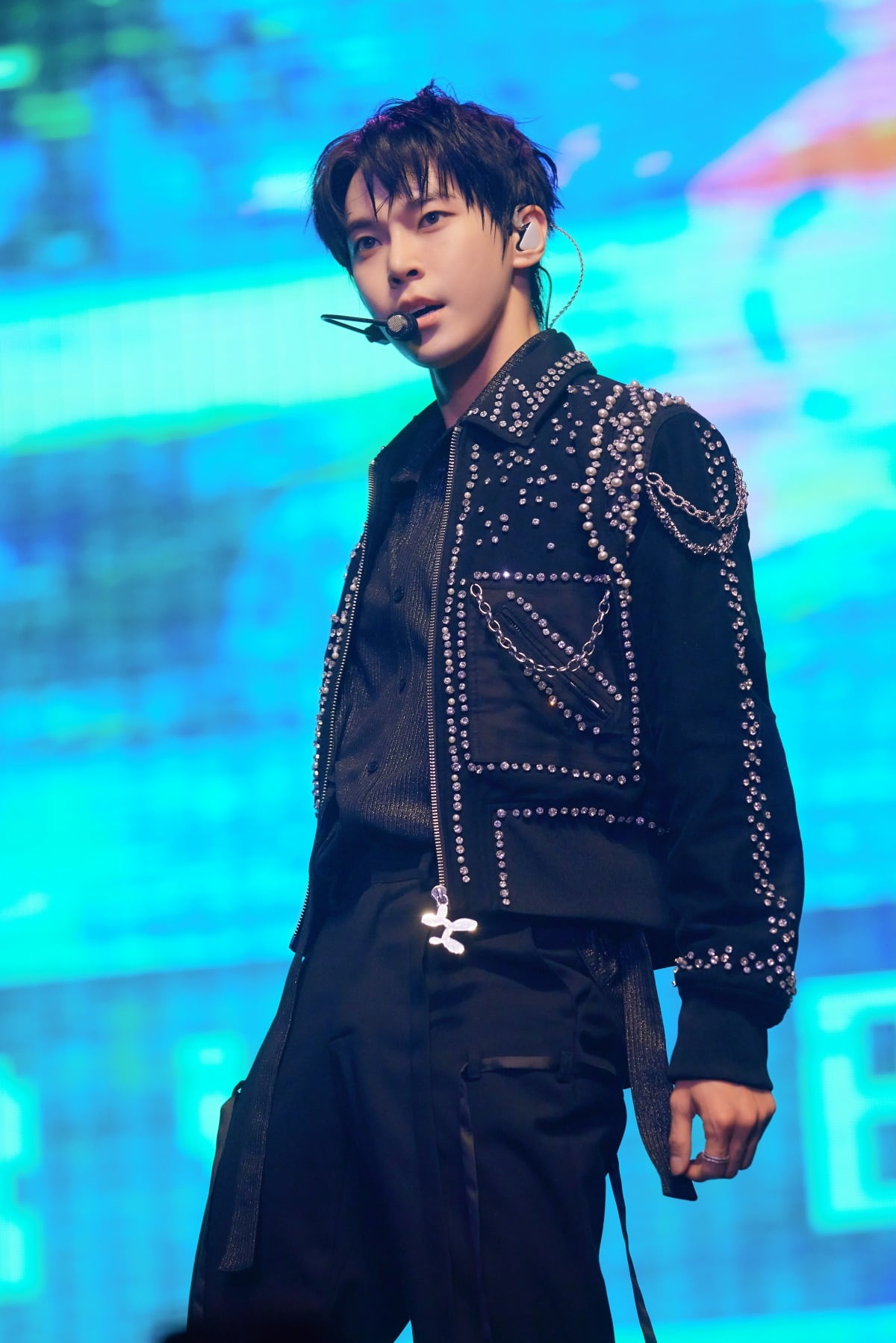 NCT 127 expressed their feelings on the third day of their third tour.
On the 19th, the third day of NCT127's third tour 'NEO CITY: SEOUL – THE UNITY' was held at KSPO DOME in Seoul Olympic Park.
Johnny elicited a positive response, saying, "The cheers are louder today than on the first or second day." Haechan showed his motivation, saying, "I will have a rest of about 4 days after today, so I will run until the end today." Mark said, "Although we may sweat more, this performance is not just for us. The performance is complete only if we have fun."
Jaehyun said, "You can feel the energy of Czennie (fandom name) at the beginning, but as it is the third day, the energy is even hotter. I hope you have fun with this energy until the end." Taeyong said, "As the members said, the energy is just as hot as the first and second days. As I said on the first day, we will keep going. Everyone, please don't miss out and play until the end."
Yuta said, "Isn't a concert a freedom? If you want to scream, you can scream, and if you want to sit, you can sit. All that aside, this should be the hottest place in Korea today. Let's show our strength. Can you do it? Scream." drew cheers from the crowd. Jungwoo said, "This is my first concert. I prepared hard, and I hope this space will be on fire again today. Please enjoy it until the end."
Doyoung said, "The last day of the first week has come. When I was preparing, I thought it wouldn't come, but it came. I don't feel more or less nervous than any other day. Even though it's the third day, I'm still nervous." He then said, "It's the third day, but I'm telling you in case there are people who don't know. We prepared snacks, Shine Muscat, etc. We're having a hard time so please understand if we take one pill at a time," making everyone laugh. Taeyong said, "For our third tour, 'Neo City,' we prepared something inspired by The Matrix. Everyone, please follow us."
Kim Ji-won, Ten Asia reporter bella@tenasia.co.kr