MUSIC
ZEROBASEONE has released a fantasy fairytale-like music video.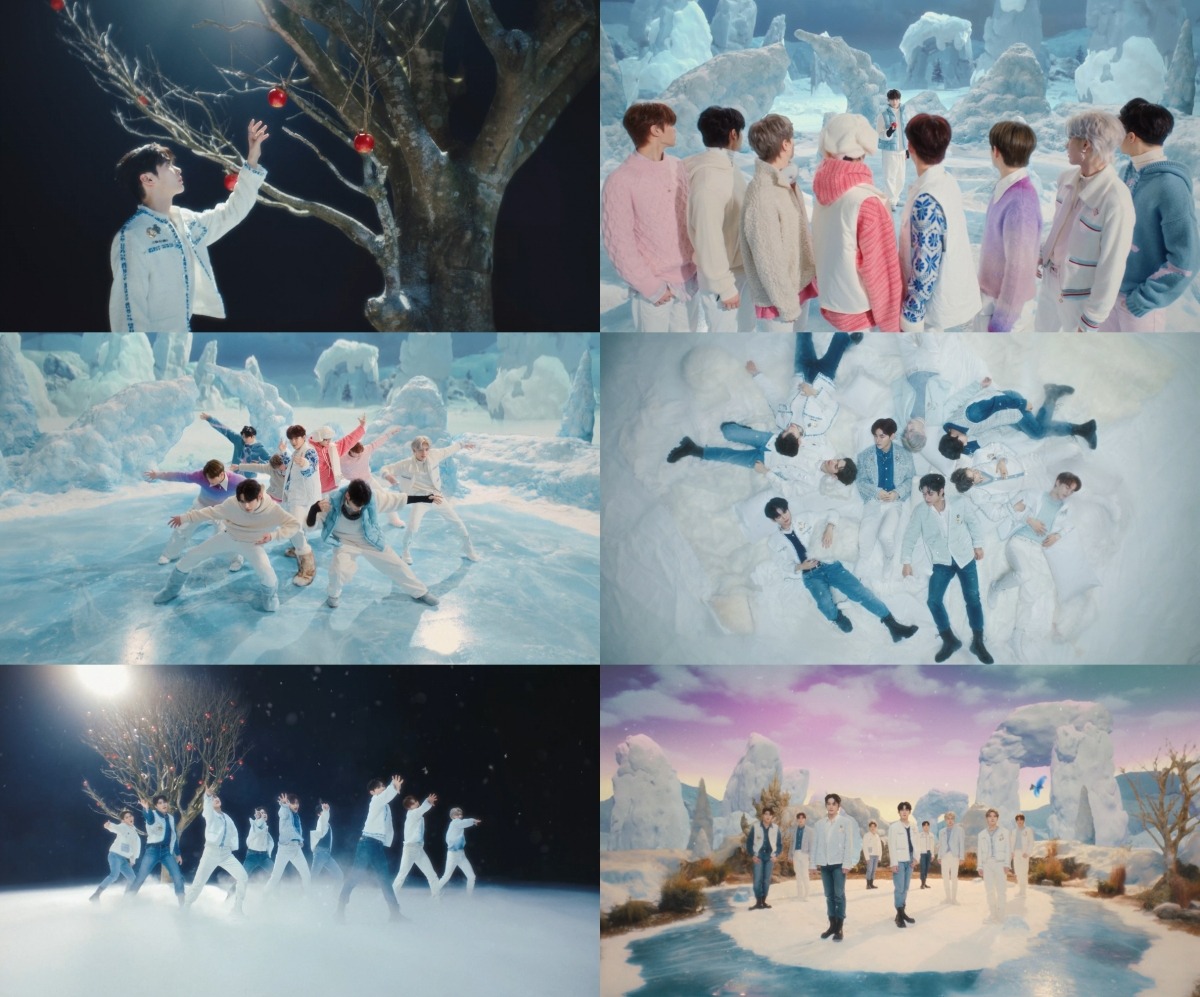 The group ZEROBASEONE released the music video for the song, which is like a fantasy fairy tale.
ZEROBASEONE (Seong Han-bin, Kim Ji-woong, Jang Hao, Seok Matthew, Kim Tae-rae, Ricky, Kim Kyu-bin, Park Gun-wook, Han Yu-jin) released the music video for the song 'MELTING POINT' from their 2nd mini album through their official SNS at 00:00 today (20th). The main story was published. The visual beauty that maximizes the brilliant visuals of the nine members, the fantasy mood reminiscent of a fairy tale, and the ZEROBASEONE group dance combine to foretell the birth of '2023 Carol'.
The music video begins with Seong Han-bin picking apples from an apple tree and continues with the nine members transformed into Snow White Princes of the Ice Kingdom. The emotional change called love was depicted by comparing it to the process of ice melting into water. Not only did the members realistically express the act of falling in love with eyes full of excitement, but objects similar to those seen in fantasy fairy tales, such as apples, mirrors, and a prince on a white horse, appeared one after another, providing a variety of attractions.
'MELTING POINT' is a Jersey Club genre song that compares falling in love to a 'melting point'. The addictive hook and the members' sweet voices are added to the lyrics, which describe the process of a frozen heart melting under the warm eyes and cozy hands of the other person, conveying a tickling excitement.
With their comeback, ZEROBASEONE achieved remarkable results on various charts. The new album sold a total of 2,131,352 copies in the first week of release, following the debut album 'YOUTH IN THE SHADE' and becoming a 'double million seller' for two consecutive albums in about 4 months after debut. This album ranked 2nd in Japan's Oricon weekly album rankings and was awarded a gold badge by China's QQ Music.
Kim Ji-won, Ten Asia reporter bella@tenasia.co.kr