MUSIC
Big Mama releases new song to celebrate 20th anniversary of debut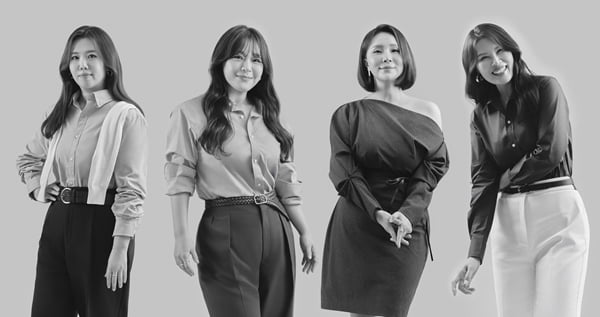 Korea's representative female vocal group Big Mama returns with a new song.
Kakao Entertainment announced that Big Mama, Korea's representative female vocal group, will release a new digital single album 'You'll Live Better Without Me' on the 30th. This song, which was confirmed to be released as a surprise in commemoration of the 20th anniversary of its debut, is an R&B ballad song that embodies Big Mama's outstanding singing skills and emotions, and is expected to show the musical sensibility and color that only Big Mama can show. The new song 'You'll Live Well Without Me' will be released on Wednesday, November 30th at 6pm on various music platforms such as Melon.
This single, 'You'll Live Better Without Me', is drawing even more attention from fans as it is a new album released with the entire Big Mama group in 1 year and 9 months, following the 6th regular album 'Born (本)' released in February of last year. The plan is to show the true value of Big Mama, who is celebrating their 20th debut anniversary, by capturing their outstanding singing ability and rich emotions in keeping with their reputation as Korea's best vocal group. In addition, expectations are high because it is a song that captures the 20 years of experience of Big Mama, who has been consistently recognized for her perfect skills since her debut. In particular, the explosive singing ability of the chorus is expected to capture the ears of music listeners by creating a different atmosphere and emotion from what was previously shown.
To celebrate the release of the album, Big Mama is also planning various activities, including appearing on broadcasts for the first time in a long time. Previously, it was announced that the year-end concert '2023 Big Mama Concert [ACT 20]' will be held at Jangchung Gymnasium in Seoul for three days from December 23rd to 25th to commemorate the 20th anniversary of this year's debut. It will be a special gift for fans who have been waiting for the stage.
Big Mama, who debuted in 2003 with her first album 'Like The Bible', has established herself as an unrivaled female vocal group by producing numerous hit songs such as 'Break Away', 'Resignation', 'Kite', and 'Betrayal'. In 2021, they reunited as a complete group for the first time in 9 years and released the single 'Just One More Day', which took first place on major domestic music charts, followed by the release of their 6th full-length album 'Born (本)' in succession and holding a national tour concert. Activities are continuing. Big Mama plans to once again impress the public that they are Korea's best vocal group, both in name and reality, through the release of this new song.
Big Mama members said, "We ask for a lot of anticipation and interest in the new song 'You'll Live Well Without Me,' which contains the deep emotions of R&B ballads, which Big Mama does best." "In celebration of the special year of the 20th anniversary of our debut, we are releasing new songs and albums as a whole." "We plan to meet fans in various ways, including activities and a 20th anniversary concert."
Ryu Ye-ji, Ten Asia Reporter ryuperstar@tenasia.co.kr