MUSIC
Seventeen writes new K-pop history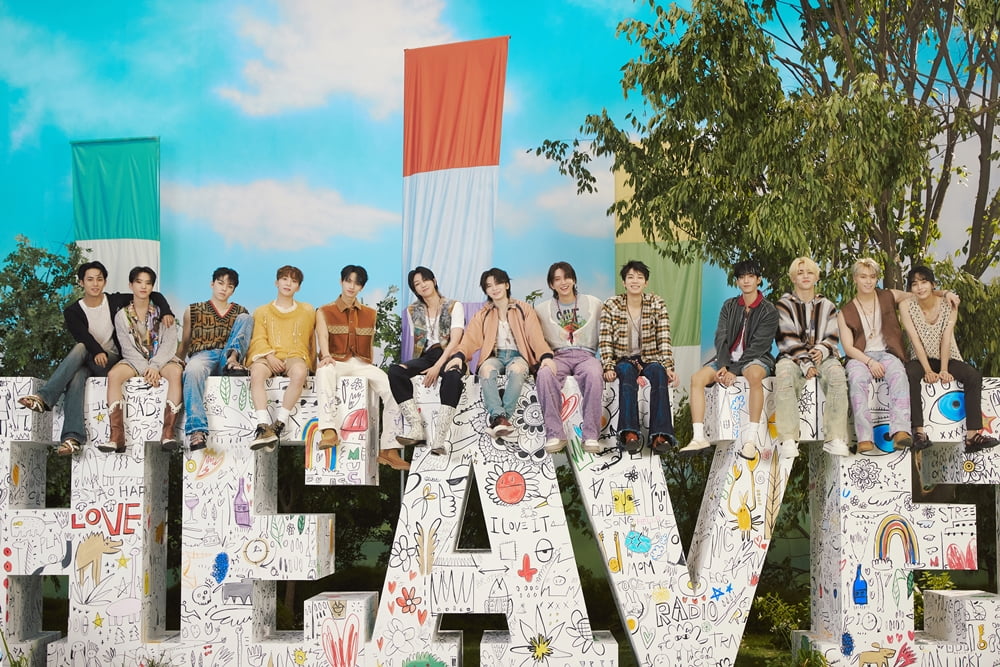 Group Seventeen (S.Coups, Jeonghan, Joshua, Jun, Hoshi, Wonwoo, Woozi, The8, Mingyu, DK, Seungkwan, Vernon, Dino) added Japanese gold disc certification with their 11th mini album.
According to the Recording Industry Association of Japan on the 10th, Seventeen's 11th mini album 'SEVENTEENTH HEAVEN', released on the 23rd of last month, received a gold disc 'triple platinum' certification with cumulative shipments exceeding 750,000 copies as of October 2023.
Based on cumulative shipments, the Recording Industry Association of Japan awards 'Gold' to works with more than 100,000 copies, 'Platinum' with more than 250,000 copies, 'Double Platinum' with more than 500,000 copies, 'Triple Platinum' with more than 750,000 copies, and 'Million' with more than 1 million copies. 'Gold disk certification is given.
Seventeen achieved remarkable results at this year's Japanese Gold Disc. With Japan's first EP 'DREAM' (as of January 2023) and 10th mini album 'FML' (as of July 2023) receiving the 'Million' certification, Seventeen is the first artist to receive 'Million' certification for two consecutive works this year. It's done. Their first Japanese best album 'ALWAYS YOURS' (as of August 2023) was certified 'triple platinum'.
With 'SEVENTEENTH HEAVEN', SEVENTEEN set the record of being the first artist to sell more than 5 million albums in the first week of release, and this album immediately ranked first among all K-pop artists.
'SEVENTEENTH HEAVEN' entered the US Billboard's main album chart, 'Billboard 200' (as of November 11), at 2nd place, and Seventeen ranked 2nd on this chart for two consecutive albums following their 10th mini album 'FML'. In addition, this album ranked first on the 'World Album' chart and second on the 'Top Album Sales' and 'Top Current Album Sales' charts.
Meanwhile, Seventeen, who wrapped up their new album activities, will continue their largest Japanese dome tour since their debut, 'SEVENTEEN TOUR 'FOLLOW' TO JAPAN', which started at Tokyo Dome in Japan on September 6-7.
Kim Se-ah, Ten Asia reporter haesmik@tenasia.co.kr