MUSIC
Sunmi returns with digital single 'STRANGER' on October 17th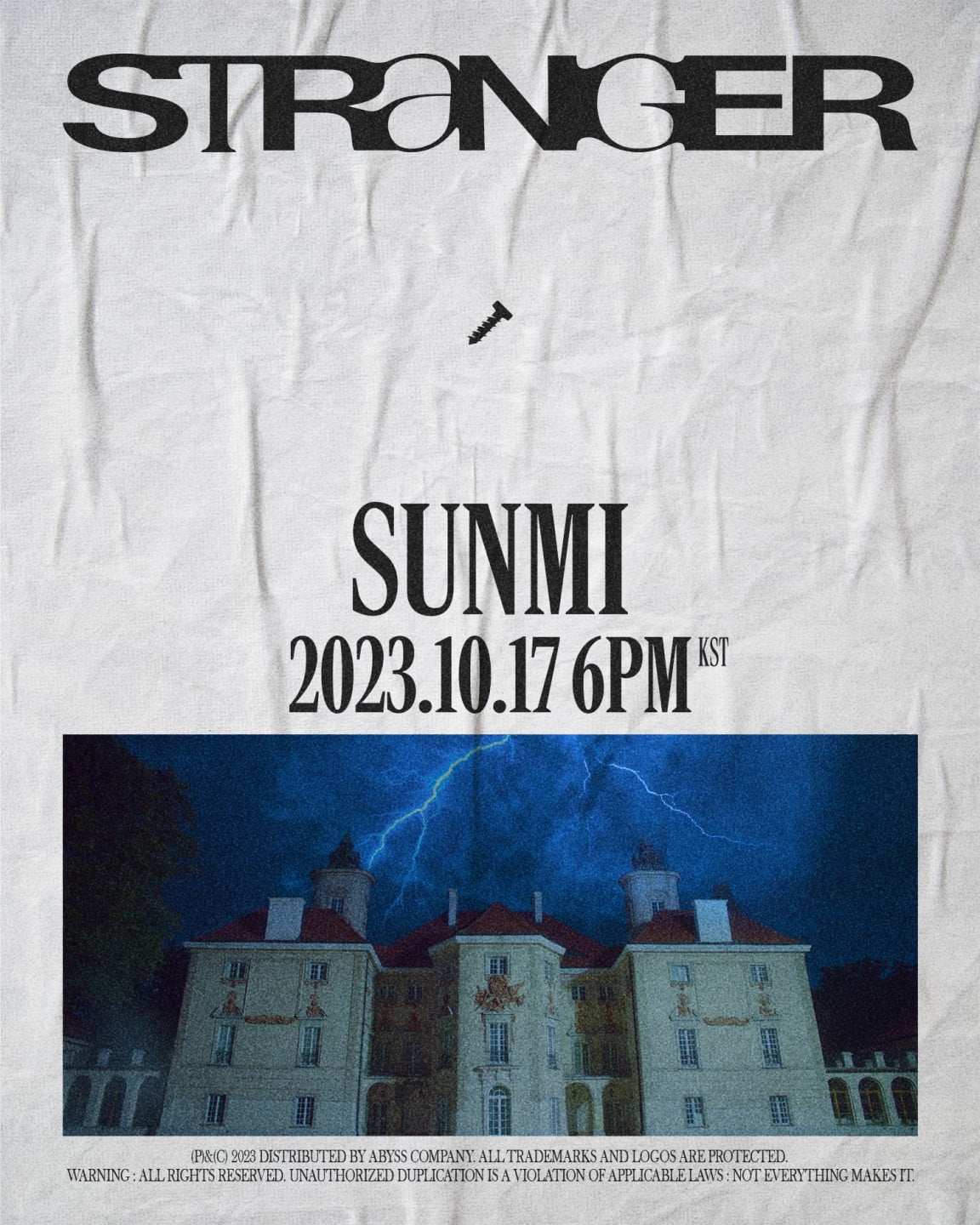 Sunmi is making a comeback.
Sunmi released a teaser image of her new digital single 'STRANGER' through her official SNS channel today on the 27th.
The released teaser shows the release date '2023.10.17 6PM' and the album name 'STRANGER'. In addition, the dark sky with thunder and lightning combined with the huge castle created a meaningful atmosphere, raising curiosity about the new song.
Sunmi's new song is released about 1 year and 4 months after the digital single 'Heart Burn' in June last year.
Sunmi is loved by listeners with her unconventional concept and addictive melody in each song she releases, including 'Fever', 'Gashina', 'Heroine', 'Noir', 'Lalalaly', 'Purple Night', and 'Tail'. received.
As Sunmi is usually referred to as a 'concept craftsman', many fans are raising expectations about what kind of appearance she will show in this new song.
Meanwhile, Sunmi's new digital single 'STRANGER' will be released on various music sites at 6 PM on October 17th.
Ryu Yae-ji, Ten Asia Reporter ryuperstar@tenasia.co.kr