MUSIC
Kepler reveals new album release D-1 expectation points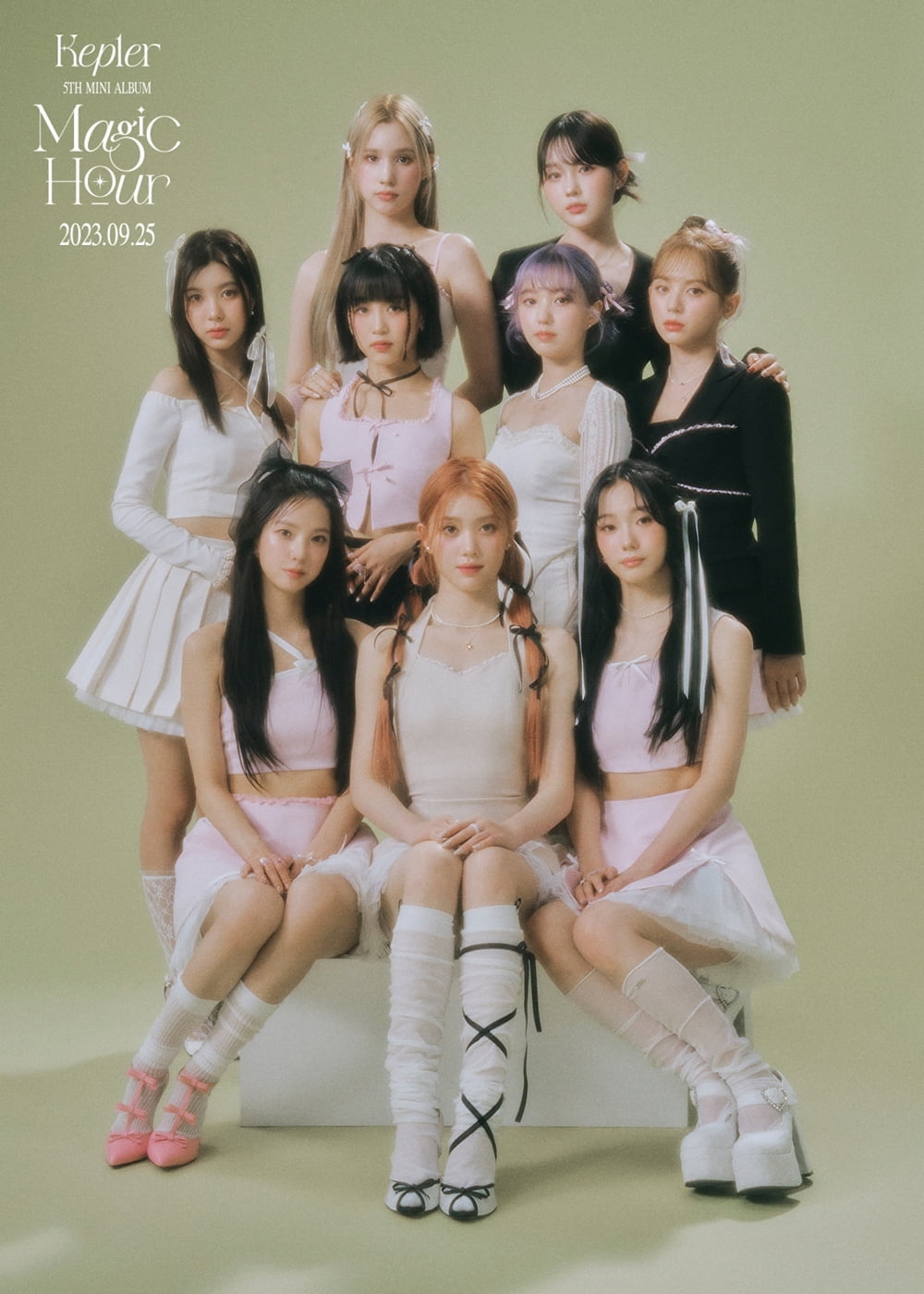 The comeback of the group Kep1er is just one day away.
Kepler (Choi Yu-jin, Xiaoting, Mashiro, Kim Chae-hyun, Kim Da-yeon, Hikaru, Huening Bahi, Seo Young-eun, Kang Ye-seo) will release their fifth mini album 'Magic Hour' on the 25th. The 4th mini album 'LOVESTRUCK!' released last April. This is the first new album in about 5 months, and we pointed out the expectations for Kepler's new album, which is receiving a lot of attention by showing various concept photos and lovely and kitschy charms.
# A magical moment when the whole world revolves around love... Kepler's love story
Kepler crash-landed on Earth from an unknown world due to the strong attraction of 'you' through 'LOVESTRUCK!' The nine members who encountered the emotion of 'love' for the first time through 'You' went through a process of feeling confused between feeling dizzy and dizzy and excited, and finally realized the emotion of 'love'.
Kepler then sings about love again in 'Magic Hour', which means a 'magical moment' when the whole world revolves around love.
The title song is 'Galileo', a song that depicts the process of observing and defining the emotion of love with the person a girl in love fatefully discovers. I enjoy the lyrics that wittily and cutely express the feelings of a girl who imagines that if she opens the window and blows a heart into the sky during 'Magic Hour', a magical time when the whole world revolves around love, the other person will know how she feels. is scheduled to be presented.
# Error rate 3.6% performance returns… Performance 'Zero Aim' completed!
Kepler's more lovely and energetic performance also returns with an upgraded version. Kepler has numerically certified synchronized dance with almost no errors through TVING's original 'K-Pop Generation' episode 7, 'Make You Move', which was released in March. The movements of the nine members showed an average error rate of about 3.6%, and their postures appeared to match more than 96%.
Accordingly, while expectations are growing for this performance, Kepler aims to 'aim for zero' in the performance with highly addictive point choreography.
The '3Leo' dance, named after the title song, includes 'Leo to see', which shows the other person through a heart telescope and shows a heart, 'Leo to fly' to send the heart into the sky, and 'Leo to push' with the palm of the hand. It is expected that Kepler's unique lovely and energetic performance will add to the fun of watching.
# First unit song challenge since debut... Proof of musical growth
Above all, the tracklist revealed that Kepler attempted a unit song for the first time since his debut in this album, which received a warm response from fans.
Choi Yu-jin, Xiao-ting, Seo Young-eun, and Kang Ye-seo sing 'Tropical Light', which has impressive lyrics that make you want to ride the wind and go anywhere freely. At this moment, enjoying a drive on a midsummer night with friends, our memories are captured through 'TAPE'. Mashiro, Kim Chae-hyun, Kim Da-yeon, Hikaru, and Huening Bahi participated in 'TAPE', a song containing the message that they want to record.
Since his debut in 2022, Kepler has been active in various domestic and international albums and performances, accumulating stage experience and musical capabilities. Based on this, they are expected to show further growth as well as other charms they showed as Kepler through the new album.
Kepler's 5th mini album 'Magic Hour', which returns with a 'magical moment' filled with love throughout the world, will be released tomorrow (25th) at 6 PM.
Ryu Yae-ji, Ten Asia Reporter ryuperstar@tenasia.co.kr