MUSIC
Twice has the most MVs of over 100 million views among girl groups worldwide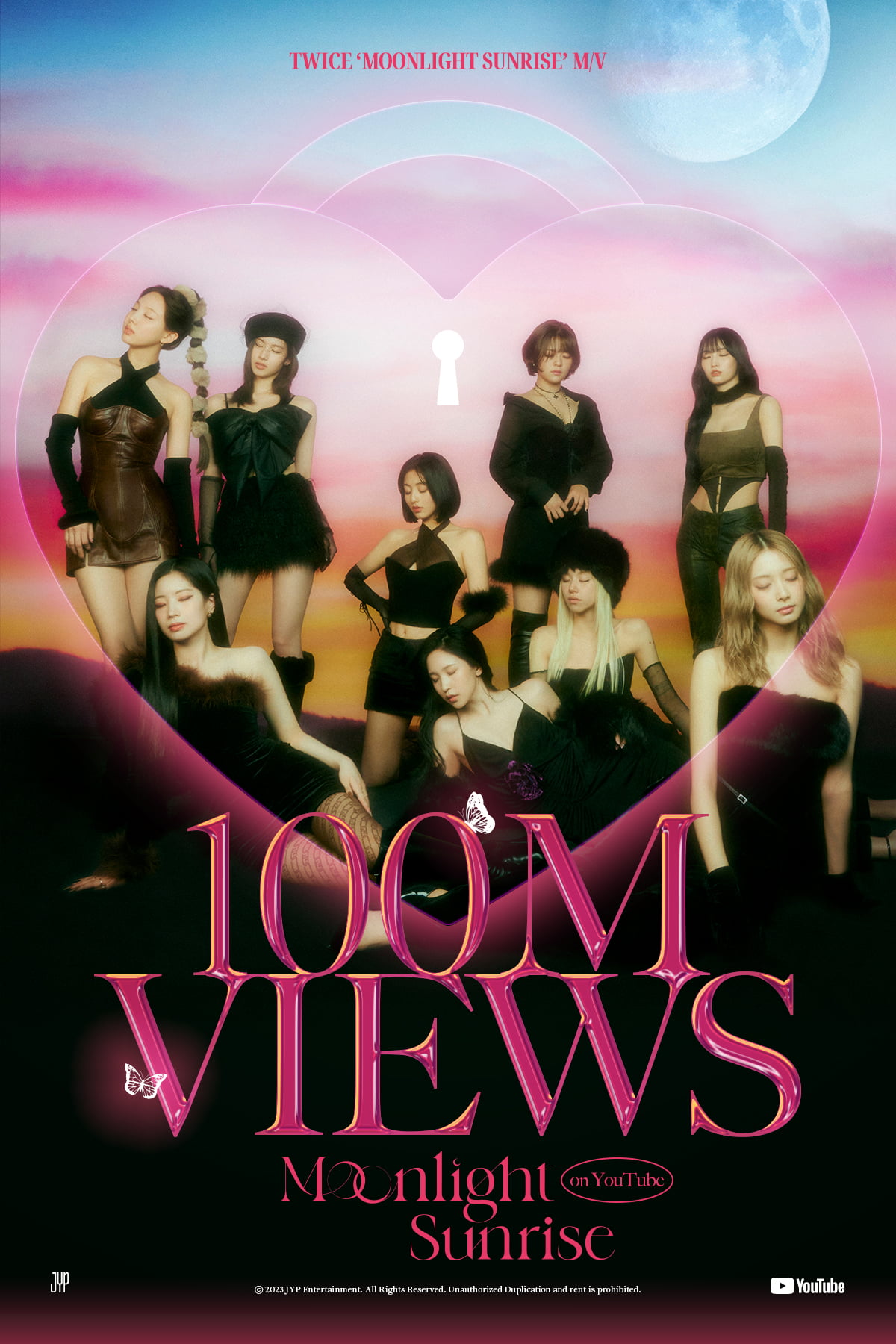 Twice has once again set a new record by exceeding 100 million views on YouTube with the music video for 'MOONLIGHT SUNRISE'.
Twice's original English single 'MOONLIGHT SUNRISE' music video, released on January 20th of this year, exceeded 100 million views on YouTube at around 23:29 PM on the 15th.
As a result, Twice has released all 17 promotional songs from their debut song 'OOH-AHH' to 'Talk that Talk', 4 Japanese songs, and their first English single 'The Feels'. and 'MOONLIGHT SUNRISE', a total of 23 music videos have reached hundreds of millions of views, achieving the feat of winning and breaking the record of 'having the most music videos over 100 million views' among female groups around the world.
'MOONLIGHT SUNRISE' is a Miami-based pop song that expresses the emotions and excitement felt when in love by comparing them to bright moonlight and the rising sun. The lyrics were written, composed and arranged by K-pop hit makers Earattack and Lee Woo-hyun, and the lyrics and composition were written and composed by Nina Ann Nelson and Kaedi Dalley, members of the American female a cappella group Citizen Queen. participated in
Recently, Twice was selected as a K-pop girl group in 'The Best Albums of 2023 So Far' by Rolling Stone, a leading American music magazine, with their mini album 'READY TO BE'. was the only one named. Rolling Stone drew attention with a favorable review, saying, "It breaks down stereotypes and breaks down musical barriers. It is an album that shows the confidence of Twice, the most notable group in the K-pop market."
Meanwhile, Twice is carrying out its fifth large-scale world tour with 44 concerts in 25 cities around the world. Bangkok, Thailand, September 23-24, Bulacan, Philippines, October 30 and October 1, Melbourne, Australia, November 4, Nagoya, Japan, December 16-17, Jakarta, Indonesia, December 23, 27-28 (each local time) They will perform in Fukuoka, Japan on the 2nd, Mexico City, Mexico on February 2nd and 3rd next year, and Sao Paulo, Brazil on the 6th and 7th.
On October 21st at 1 PM and 7 PM, '2023 TWICE FANMEETING <ONCE AGAIN>' (2023 TWICE Fan Meeting <Once Again>) will be held at the Olympic Hall in Olympic Park, Songpa-gu, Seoul, and ONCE (fandom name: ONCE) and 8 Celebrate the anniversary.
Kim Se-ah, Ten Asia reporter haesmik@tenasia.co.kr