MUSIC
NCT NEW TEAM members have been decided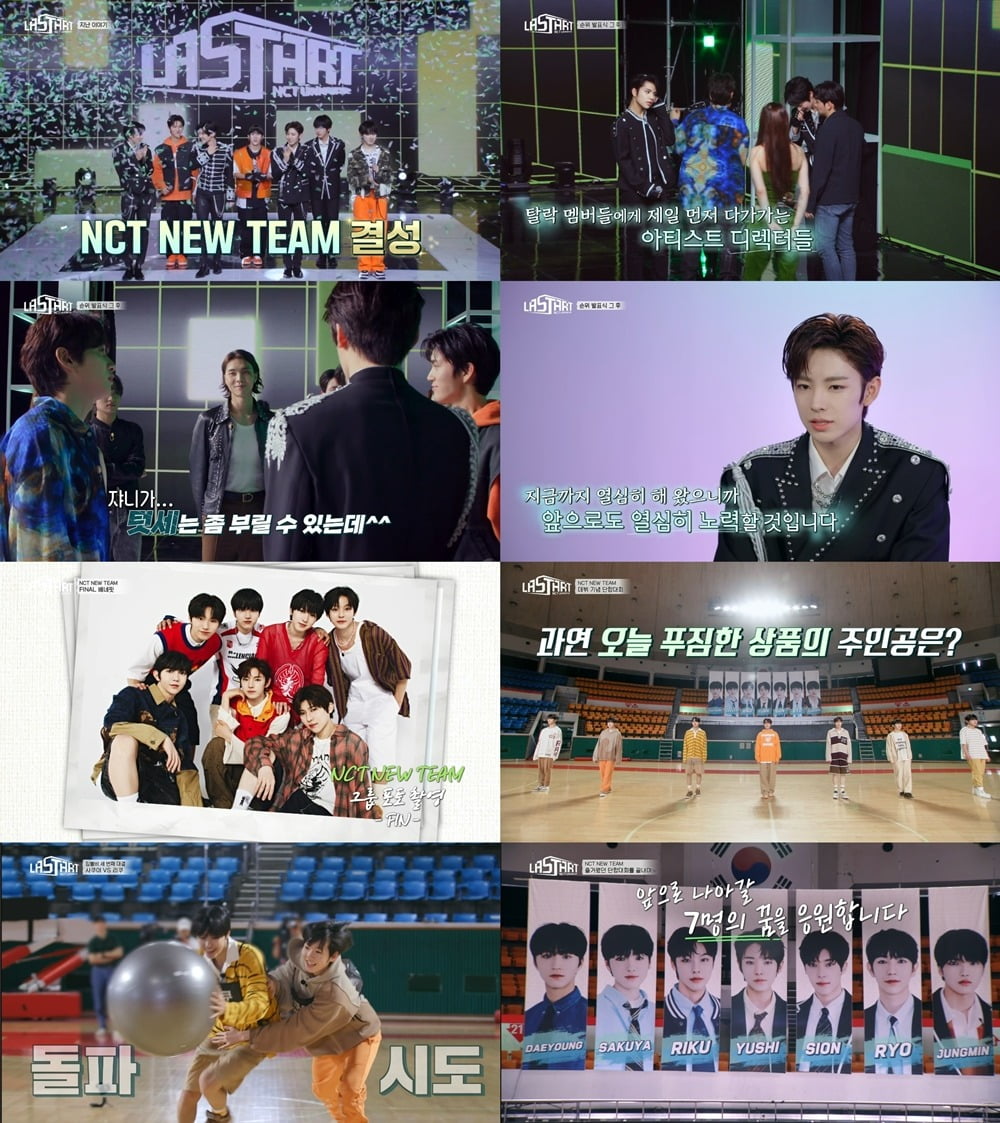 'NCT Universe: LASTART', which revealed the SM Entertainment debut selection process for the first time, ended with its last broadcast in Korea.
'NCT Universe: LASTART', which aired on the 14th, showed the story behind the moment the pre-debut members were confirmed at the ranking announcement ceremony and showed them holding a unity rally.
Shion, Yuushi, Riku, Sakuya, Daeyoung, Jeongmin, and Ryo were confirmed as members of NCT NEW TEAM. Immediately after the ranking announcement ceremony ended on this day, SM Entertainment seniors who watched the last stage together went up on stage to support them and gave warm greetings of encouragement.
As the artist director continued to offer consolation, the studio soon became a sea of tears. The eliminated trainees hugged each other in silence, expressing their feelings such as "I have many emotions" and "I want to tell myself that I did a good job." Yuushi, who was confirmed to debut with Shion and performed all stages together, said, "There was nothing disappointing as we were able to show everything. "I will continue to work hard in the future," he said.
Afterwards, NCT NEW TEAM members held a unity competition with generous prizes given to the first place winner. The members were happy to share the reactions of their family members, saying, "My younger sister fainted," and "My older brother had LASIK, and he was so happy that his eyes opened." However, they did not hide their competitive spirit when the real competition began.
Starting with the first game 'Far Far Away on a Chair', Daeyoung and Riku won the first and second games respectively. In the final game, as the members' cooperation was important, they all worked together as one and successfully completed the mission. NCT NEW TEAM members left their impressions, saying, "We want to share good memories and good music."
Kim Ji-won, Ten Asia reporter bella@tenasia.co.kr