MUSIC
BTS V appears on M Countdown today (14th)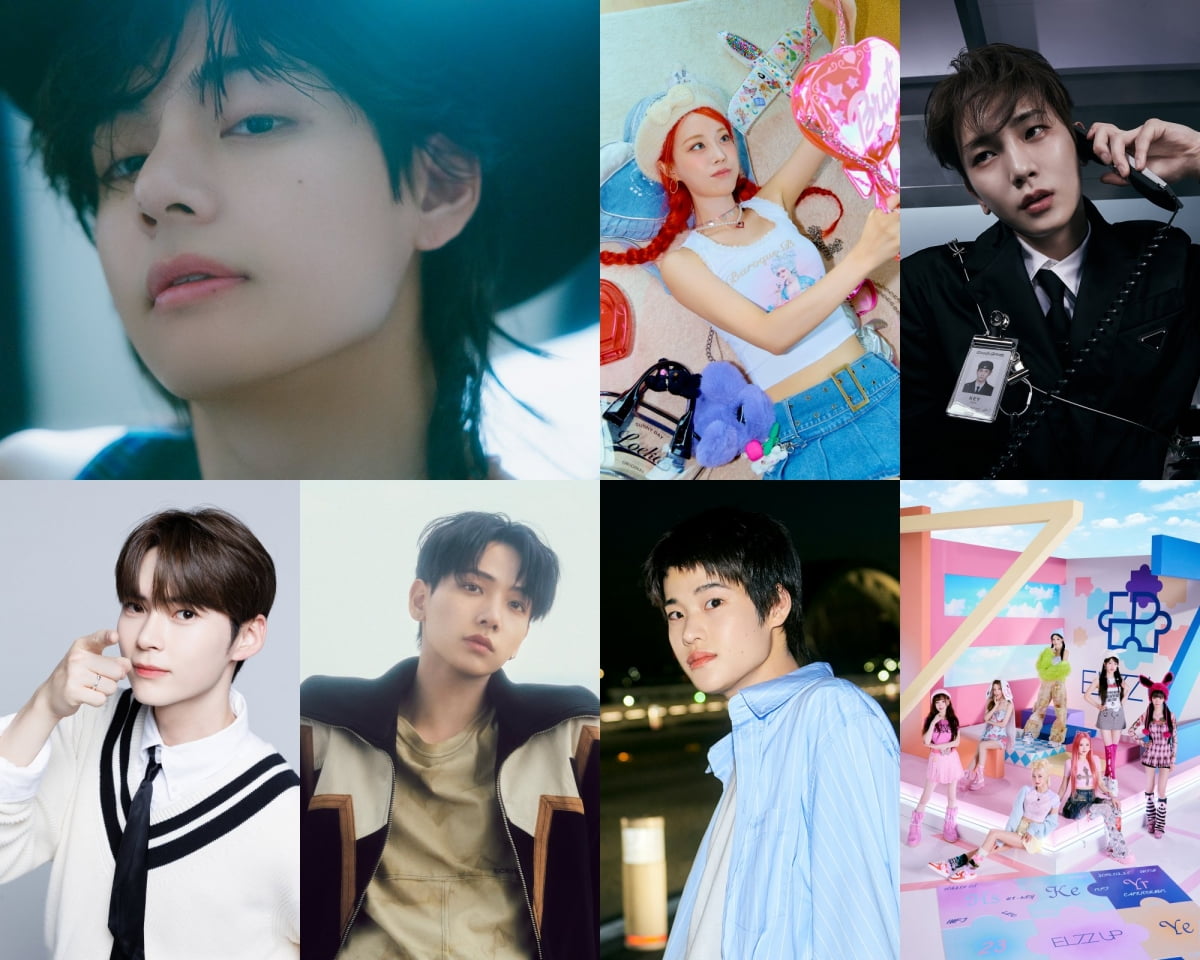 Mnet's 'M Countdown' heralded an ultra-luxurious lineup and special MC chemistry.
BTS's V's solo debut stage will be prepared on Mnet's 'M Countdown', which airs today (14th). As the last soloist in BTS, V's solo stage decorated 'M Countdown' spectacularly.
On today's 'M Countdown', V will perform the title song 'Slow Dancing' from his first solo album as well as the pre-released song 'Love Me Again'. On this day's broadcast, it is said that there will even be a surprise guest on stage with V, raising expectations to the highest level.
The comeback is also hot. First, SHINee's Key performed on his first music show since his comeback. Key has released his second mini-album 'Good & Great' and will perform the title song of the same name and the b-side song 'CoolAs' on 'M Countdown' today.
EL7Z UP's debut stage will also be revealed for the first time on a music show today on 'M Countdown'. Else Up, which was born on Mnet's 'Queendom Puzzle', is an 'experienced girl group' completed after fierce competition. With their debut song 'CHEEKY', attention is drawn to Else Up's stage, which will show off their seven-member, seven-color charm and fantastic teamwork.
KARA's Heo Young-ji, who is on her own after about 9 years since her debut, is also preparing a stage. Heo Young-ji released her first single 'Toi Toi Toi' and will perform the title song 'LOVE' on 'M Countdown' today for the first time on a music show.
You can also see Cravity's comeback stage. Cravity's new song 'Ready or Not' is a song that contains the enterprising spirit of being ready to pour everything out for you right now instead of useless worries and late regrets. It has Cravity's unique cheerful energy and young vibe. Expectations are high that a stage where you can feel will unfold.
Meanwhile, in today's broadcast, BOYNEXTDOOR's Myung Jae-hyeon and RIIZE's So-hee will serve as special MCs. Along with ZEROBASEONE's Seong Han-bin, who successfully debuted as an MC last week, you can see not only the chemistry of a unique combination, but also the hosting performance that highlights the fresh charm of the three members of the next-generation boy group, all on today's 'M Countdown'.
This week's Mnet 'M Countdown' featuring popular K-POP artists such as Hwasa, Kim Se-jeong, Young K, Boy Next Door, and Rise will be broadcast at 6 PM today (14th).
Kim Se-ah, Ten Asia reporter haesmik@tenasia.co.kr