MUSIC
Gummy to hold 'GUMMY Tour Concert 2023' on November 18th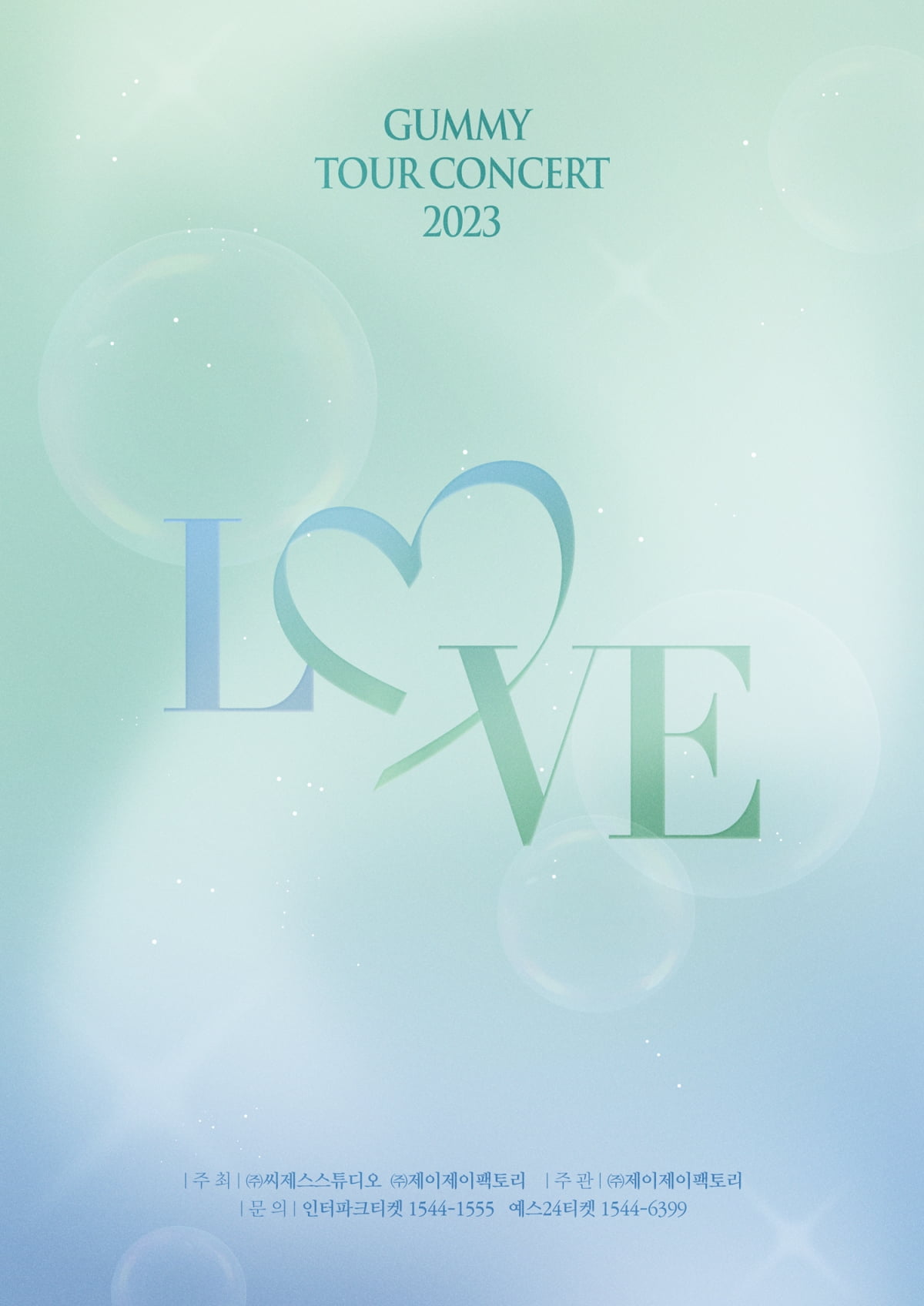 'Concert Empress' singer Gummy returns with a 2023 national concert tour.
C-JeS Studio said, "Singer Gummy will hold the 'GUMMY Tour Concert 2023 <LOVE>' in five cities including Daegu, Seoul, Busan, and Seongnam, starting with Gwangju on Saturday, November 18th." Announced return.
'GUMMY Tour Concert 2023 <LOVE>' is a concert that tells the story of 'love' between lovers, family, and friends. It is expected to be even more special as Gummy expresses his gratitude for the love his fans have given him and hopes to return it with even greater love.
Gummy, who meets fans every year through a national tour concert, provides the highest level of satisfaction to the audience with a set list filled with hits and famous songs that have been loved by the public for a long time, and presents a perfect stage every time, receiving favorable reviews as a 'concert you can believe in'. .
In particular, Gummy met a total of 24,000 audiences in 9 cities through the 20th anniversary national tour concert 'BE ORIGIN' held last year, clearly showing off her potential as the best female vocalist in name and reality. Expectations are rising for Gummy's national tour concert 'GUMMY Tour Concert 2023 <LOVE>', which will be held for the first time in about a year.
Meanwhile, 'GUMMY Tour Concert 2023 <LOVE>' can be reserved through Interpark Ticket and YES24 Ticket, and the ticket opening schedule will be announced later.
Ryu Yae-ji, Ten Asia Reporter ryuperstar@tenasia.co.kr