MUSIC
V releases fourth MV of solo album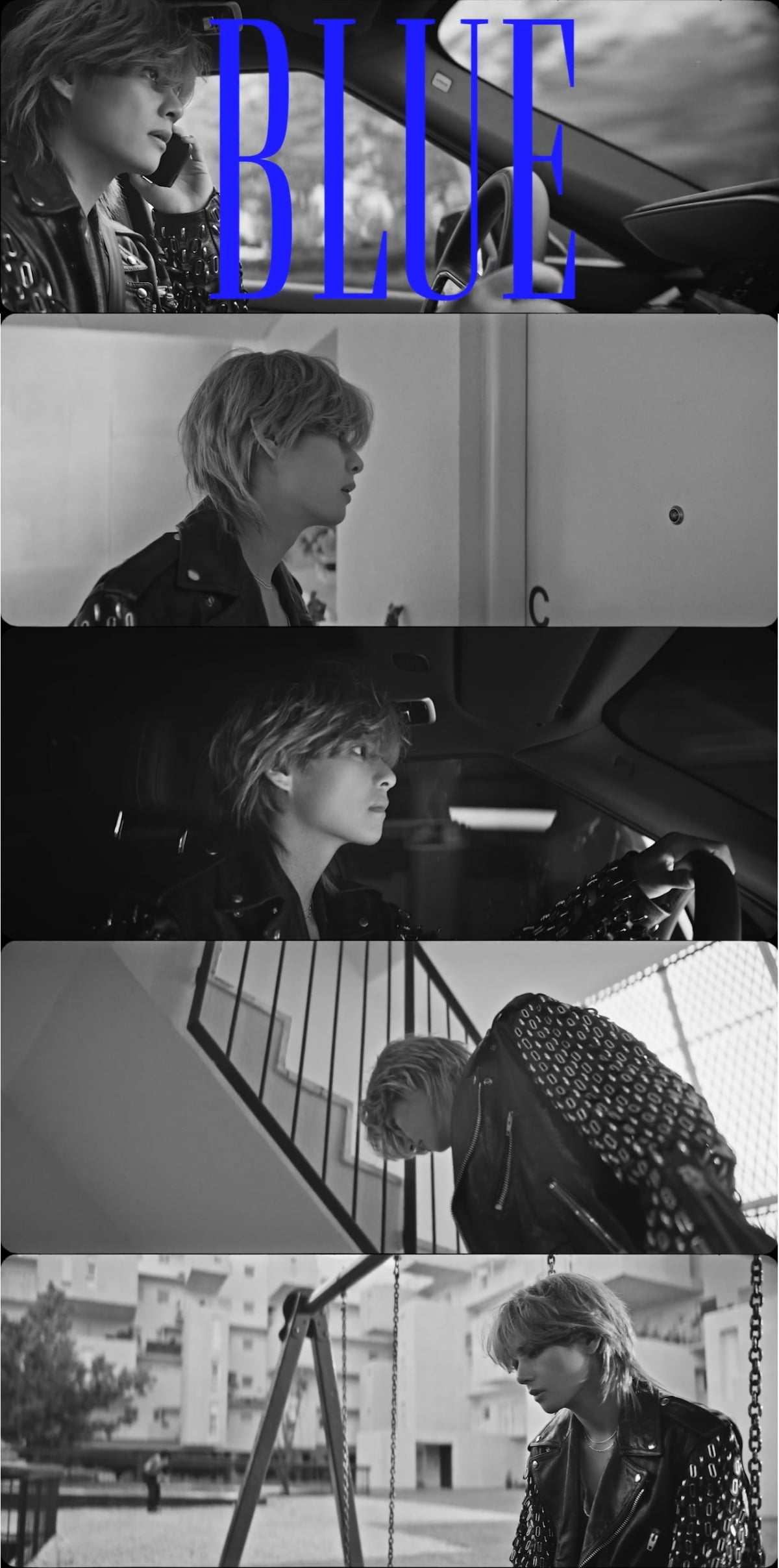 BTS V's attractive vocals and charismatic performance were added to create a movie-like music video.
At midnight on the 13th (Korean time), the music video for the song 'Blue' from V's first solo album 'Layover' was posted on Hive Labels' official YouTube channel. This music video is receiving a warm response from fans as V, who raised the expectations of fans around the world by releasing the first and second teaser videos in succession last month, has released the main story full of unique charms.
The music video for 'Blue' begins with V driving with anxious eyes, and follows him as he desperately searches for someone. V has a serious expression and sad eyes, as he hurriedly walks up and down the hallways and stairs, and knocks on doors. In particular, the music video is done in black and white, creating a more profound atmosphere.
V's passionate acting and his low, deep voice combined to create a music video that leaves a long lasting impression.
V, who released his first solo album 'Layover' on the 8th, captured the charm of 'Human Kim Taehyung' in this solo album and produced music videos for all included songs, including concept photos capturing his daily life as it is, creating a 'new V'. ' is revealed.
'Blue' is a song that stands out with V's vocals penetrating deep bass and drum sounds, adding a special touch to the R&B genre with a modern sound.
Meanwhile, V plans to meet fans through the release of music videos for b-side songs, appearances on domestic and international music broadcasts and entertainment programs, and various YouTube content.
Ryu Yae-ji, Ten Asia Reporter ryuperstar@tenasia.co.kr