MUSIC
AKMU released some of the lyrics of the new song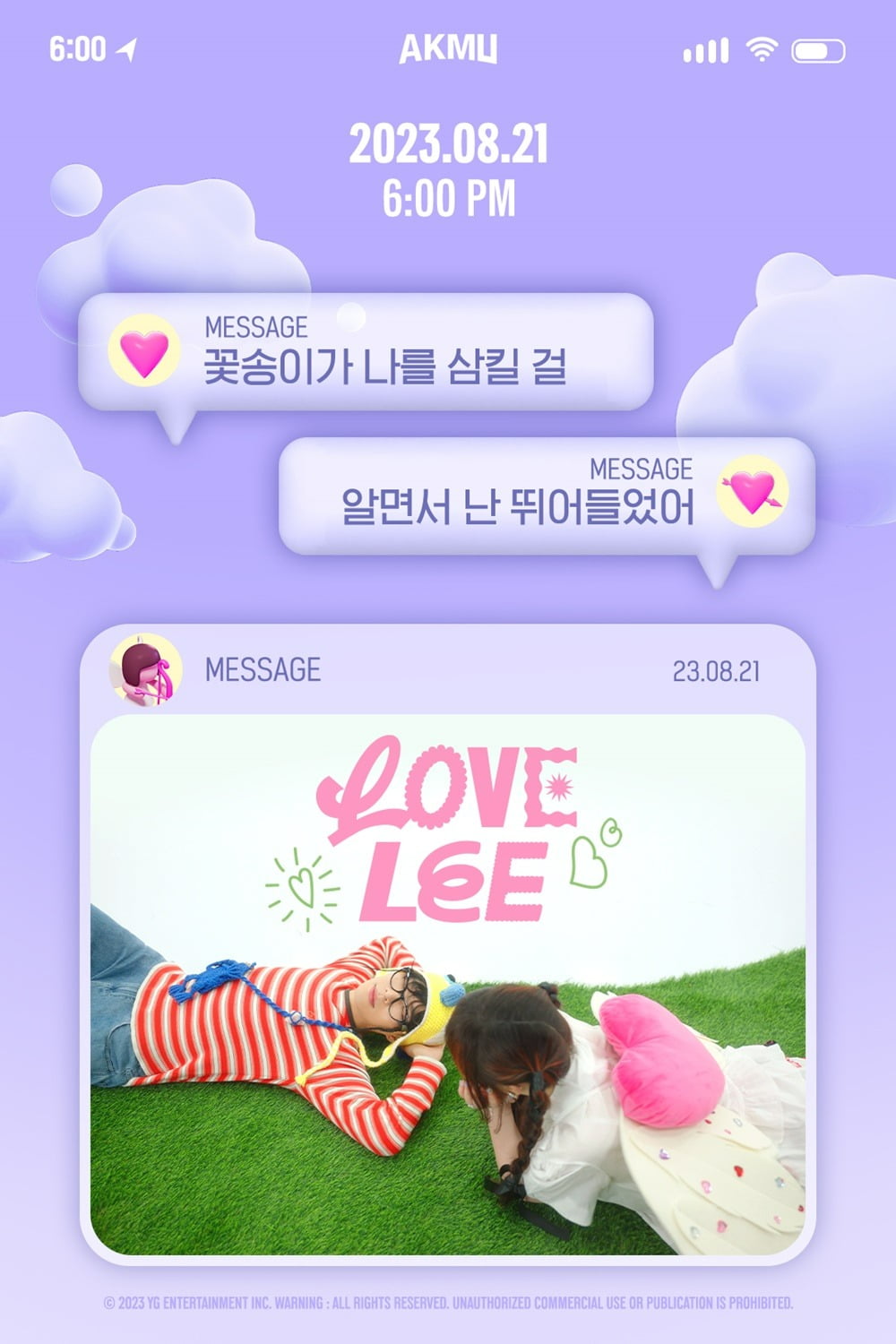 A part of the lyrics of AKMU's new song 'Love Lee' was released for the first time.
On the 16th, YG Entertainment posted the lyric poster of AKMU's fourth single [Love Lee] title song 'Love Lee' and b-side song 'Frying Dream' on its official blog.
It is an image exuding a charming charm that reminds me of the fresh sensibility of the past AKMU. In particular, the images of Lee Chan-hyuk and Lee Soo-hyun lying affectionately on the green grass in the messenger theme made viewers feel refreshed.
In addition, the phrase 'I jumped in knowing that the blossoms would swallow me' engraved with a heart shape in a round speech bubble also caught the eye. This is the point that made me feel the more lovely and refreshing 'AKMU-style' music with witty expressiveness and honesty without embellishment.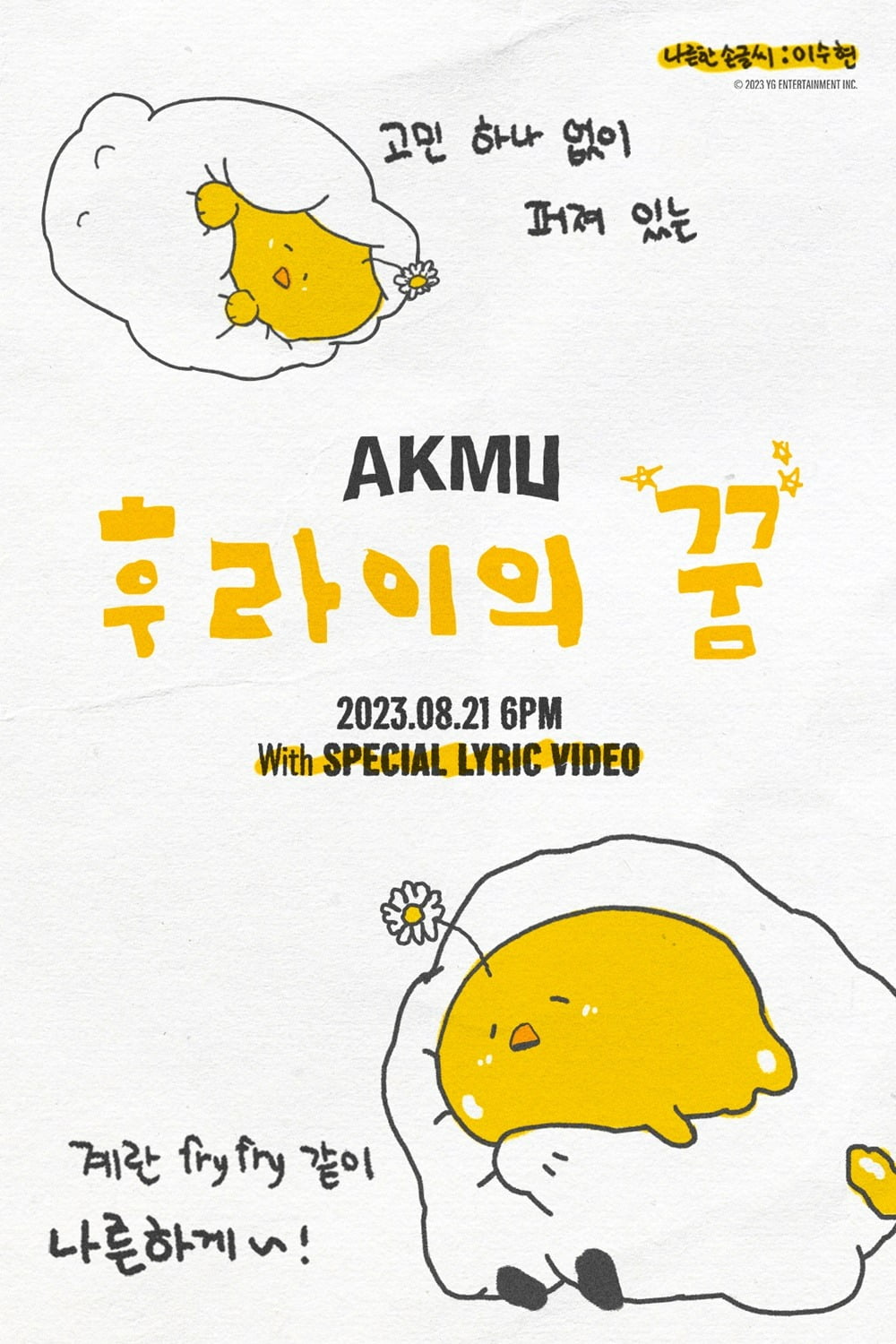 The character of 'Frying Dream' was also revealed for the first time. The cute character covering the egg white blanket with a stretched expression combined with Lee Soo-hyun's handwriting, which reads, 'Lazy like an egg fry that spreads without any worries', aroused pleasant imagination.
YG said, "On the day of release, along with the music video for the title song 'Love Lee', the lyric video for the second track 'Frying's Dream' will also be released." said.
AKMU's fourth single [Love Lee] will be released on the 21st at 6pm. Previously, YG hinted, "It will be a comeback like a 'lovely gift' to fans who have been waiting for AKMU for a long time."
Reporter Kim Ji-won, Ten Asia bella@tenasia.co.kr