MUSIC
6-member reorganized Oh My Girl, comeback after 1 year and 4 months
Oh My Girl releases 'Golden Hourglass' on the 24th
Mimi "Summer song with 'summer' from the title"
Seunghee "Trying to show a more mature image"
Hyo-jung's overcoming of '7 Years of Evil' is "thanks to everyone having the same heart"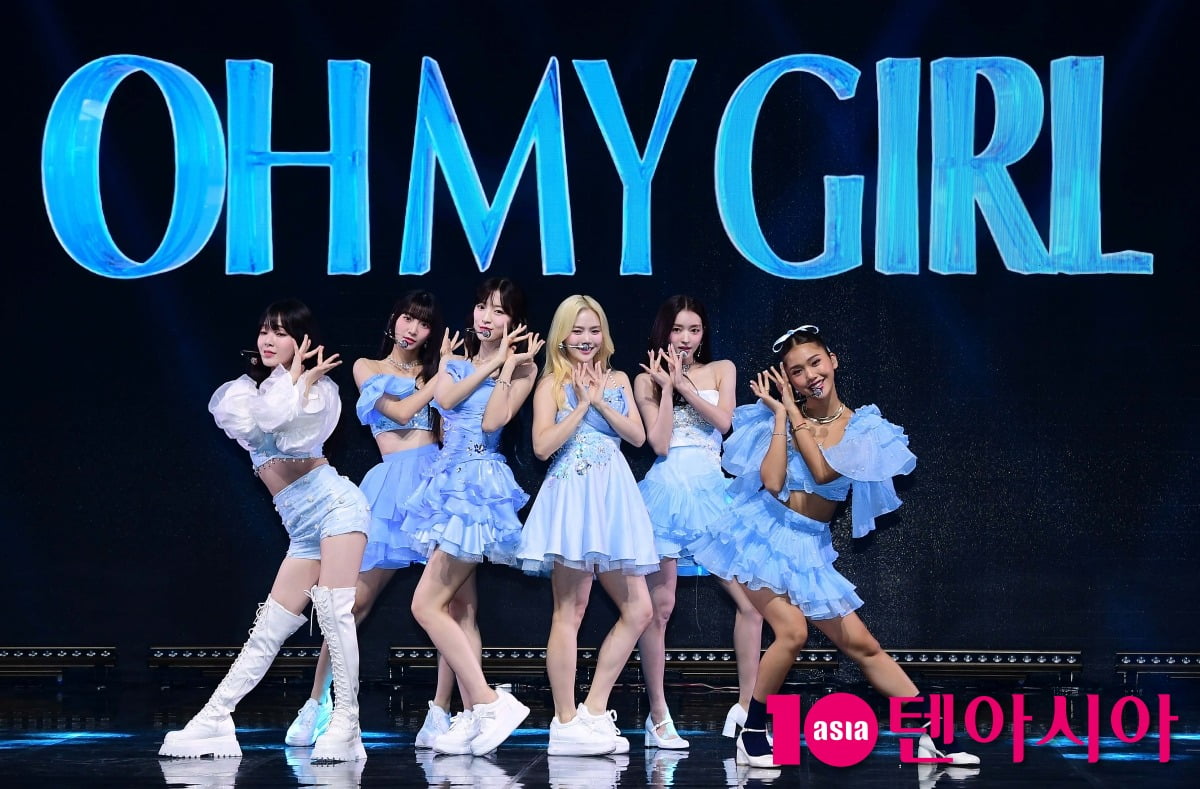 Oh My Girl, who was loved for bright and refreshing songs such as 'Slightly Excited', 'Dolphin', 'Bungee', and 'Fireworks', is aiming for the summer market with a song featuring 'Summer Song'. Reorganized from a 7-member group to a 6-member group after overcoming '7 Years of Evil', Oh My Girl showed a more meaningful heart for this activity.
On the 24th, a showcase for Oh My Girl's 9th mini album 'Golden Hourglass' was held at Yes24 Live Hall in Gwangjang-dong, Seoul.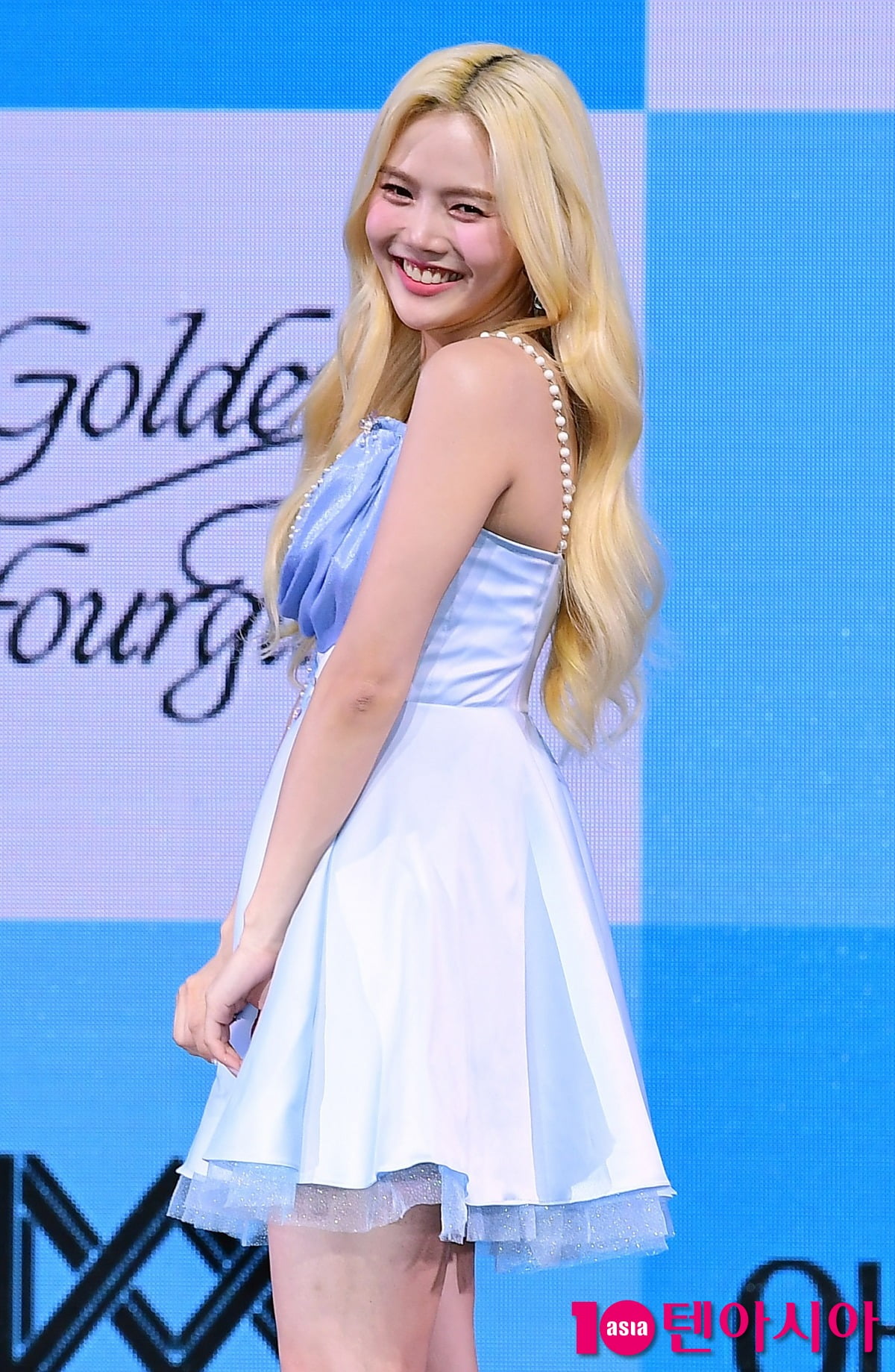 This album is a new album after about a year and four months since the regular 2nd album 'Real Love' released in March last year. Regarding "Golden Hourglass", Hyojung explained, "It is a compound word of golden time and hourglass. It contains the meaning that Oh My Girl will reverse and create that time in a time that once flows and does not return."
Seunghee said, "We prepared two versions with the meaning of following the flow of time and the meaning of showing our own." Hyojung said, "We prepared the album a long time ago. We carefully prepared it so as not to disappoint those who have been looking forward to it. We also talked to the members, 'What color do you want Oh My Girl to contain?'".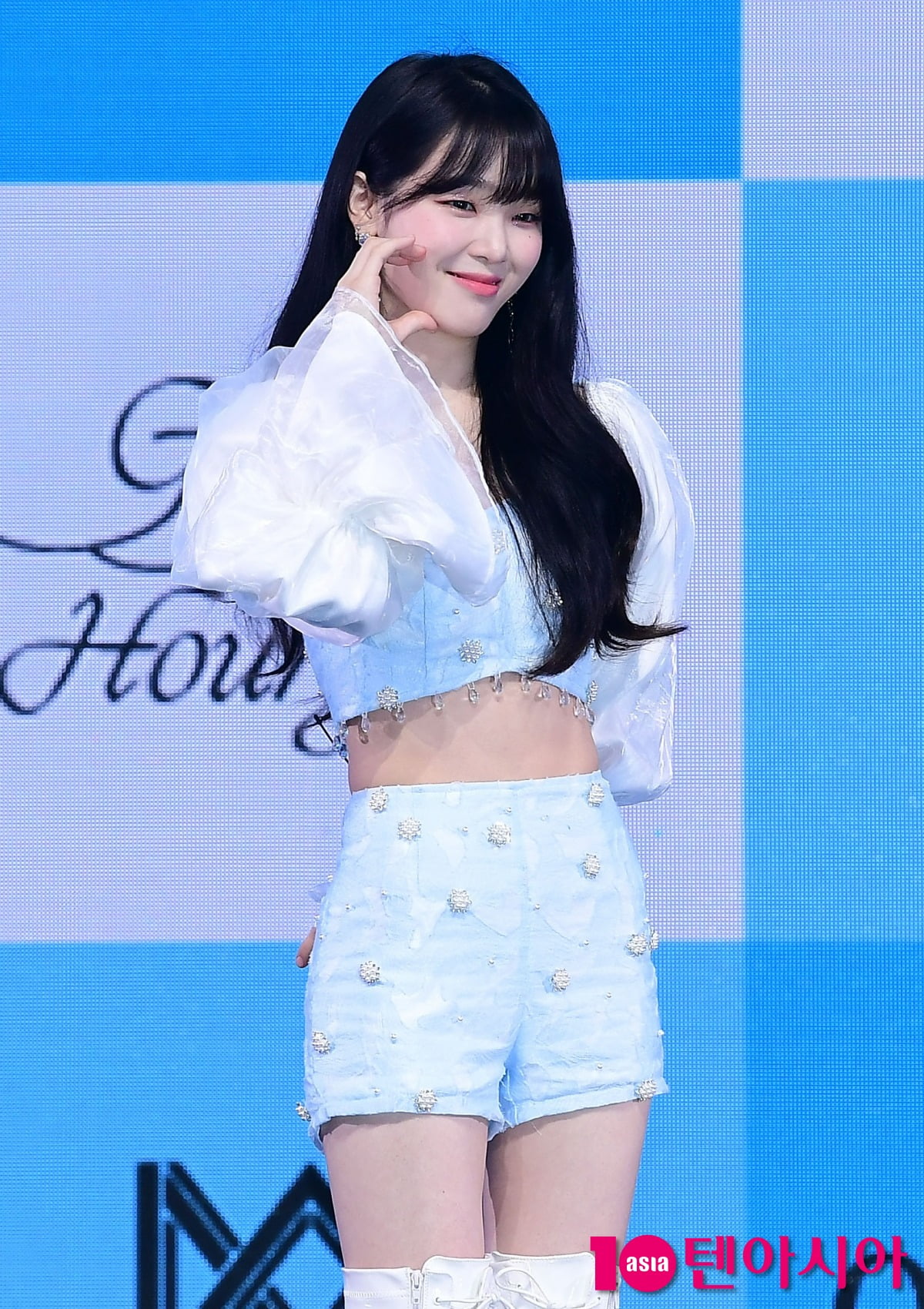 Oh My Girl became a six-member group in 2022 when Jiho left the team due to the expiration of his exclusive contract with the agency. Seunghee said, "I had a long hiatus of 1 year and 4 months. I tried to show a more mature image musically. As the members were reorganized, I needed a sense of responsibility and courage to fill the vacancy. That much made us more united. "he said.
Arin said, "As this is an album that has been out for a long time, we are determined to show a wonderful and fruitful activity to repay the fans who have waited for a long time." Hyojung said, "We talk a lot about how we want to continue our energy without getting tired.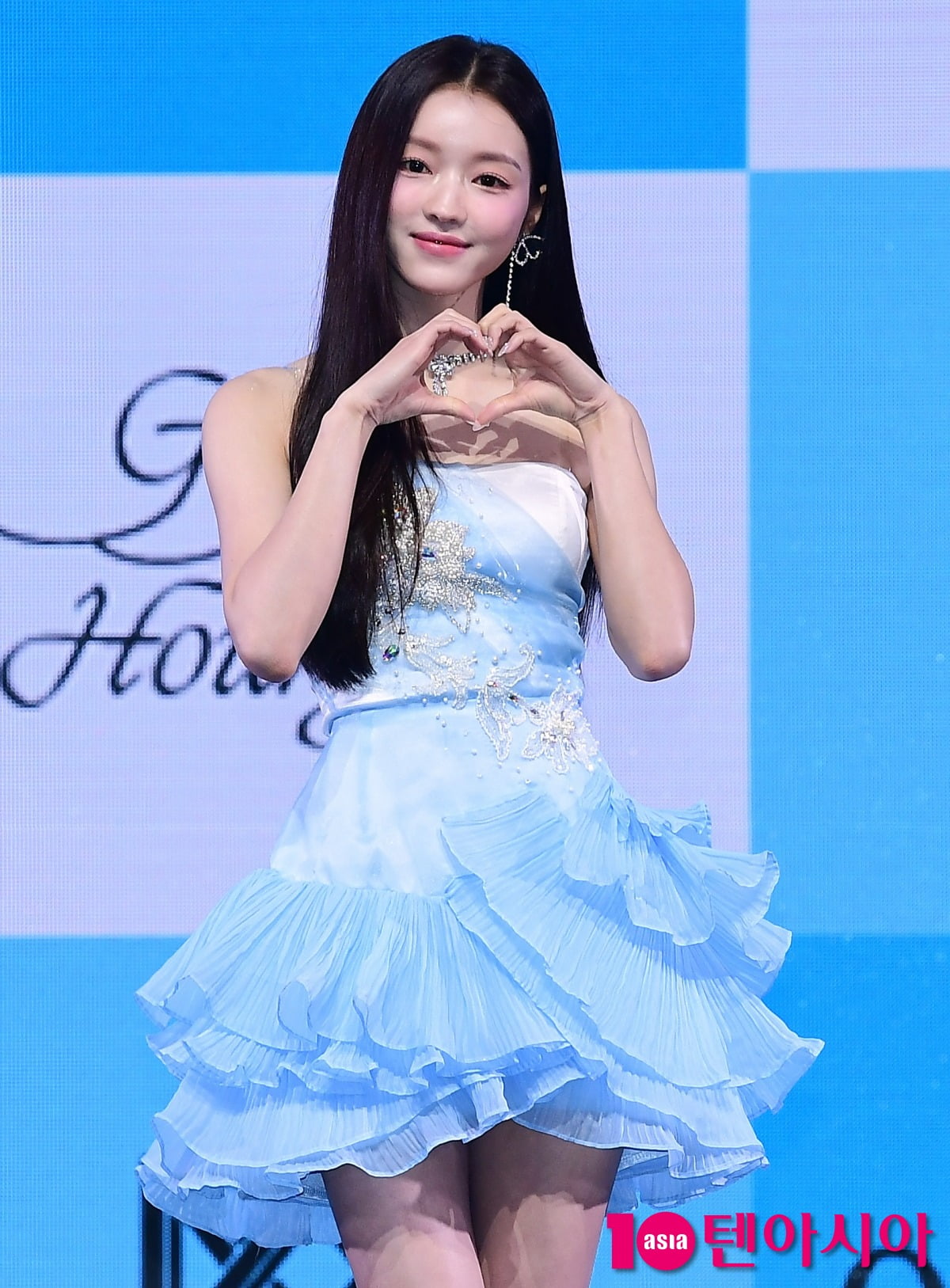 The title song 'Summer Comes' is a song that depicts the thrill of the long-awaited summer as soon as the voice of a loved one is heard. Not only does it make the most of the exciting yet overwhelming summer atmosphere, but it also presents Oh My Girl's unique feel-good energy.
Mimi explained, "I've never directly mentioned summer when I said Oh My Girl's summer song, but this time, I put 'summer' right from the title. It's a song that makes me remember summer in any season. It's like summer, I want it to be summer." . Yubin said, "Each member has a strong individuality, and this song shows that individuality even more strongly. In the past, there have been many songs where each of us can show our feelings, but 'I Hear Summer' especially emphasizes that part. There are a lot of them, but you can feel each other's chemistry and synergy. We will be able to show you a strong and colorful charm."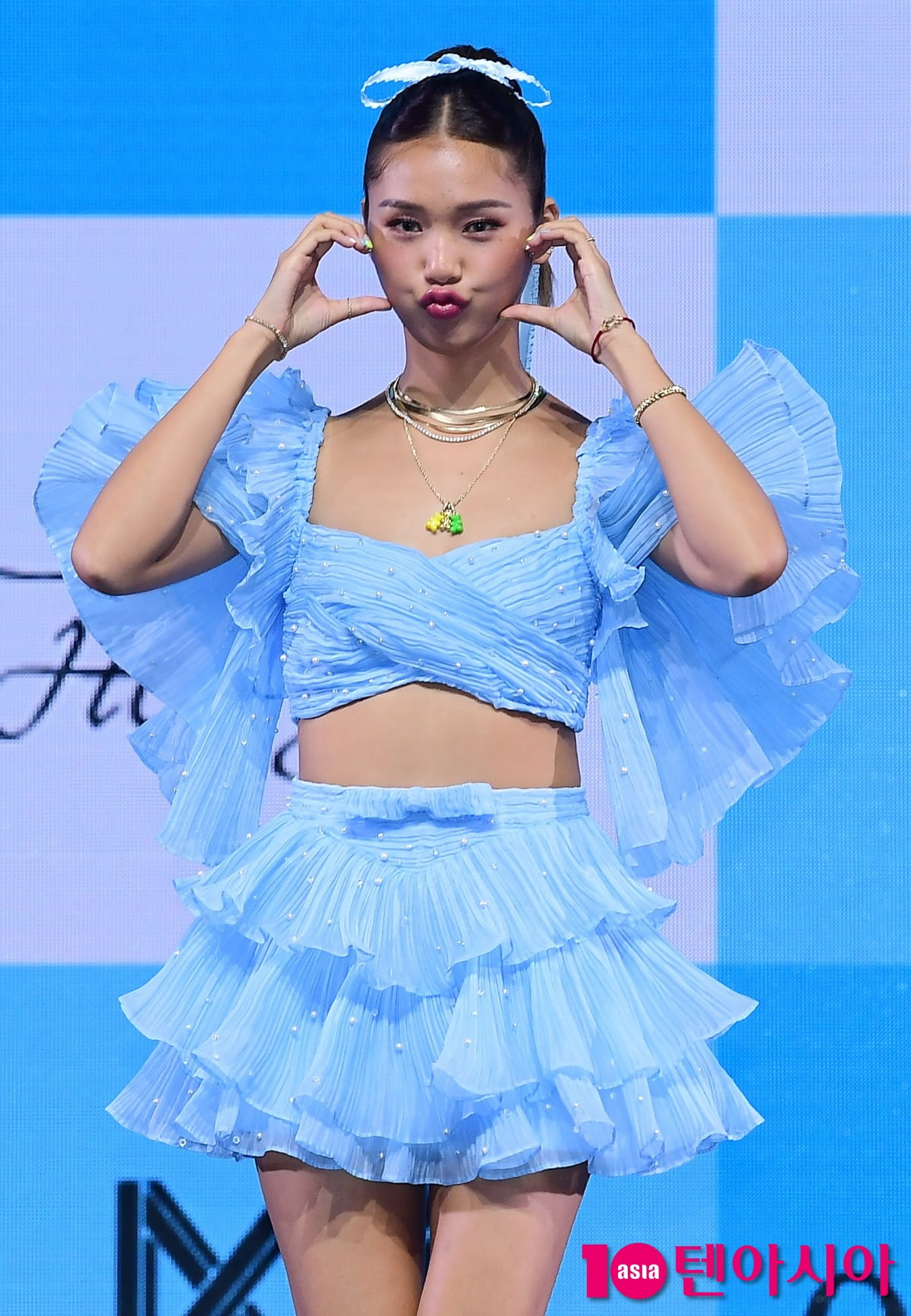 Hyojung was satisfied, saying, "The first guide was an English version. When I imagined it, I thought 'what if'. When the lyrics and Oh My Girl's voice were put together, I thought, 'This is Oh My Girl's song'. I'm glad this song became the title song." did. Yooa said, "When I first heard it, I was familiar with it and thought it was a song that went well with Oh My Girl. I was confident that the members would be able to digest it better if they sang this song."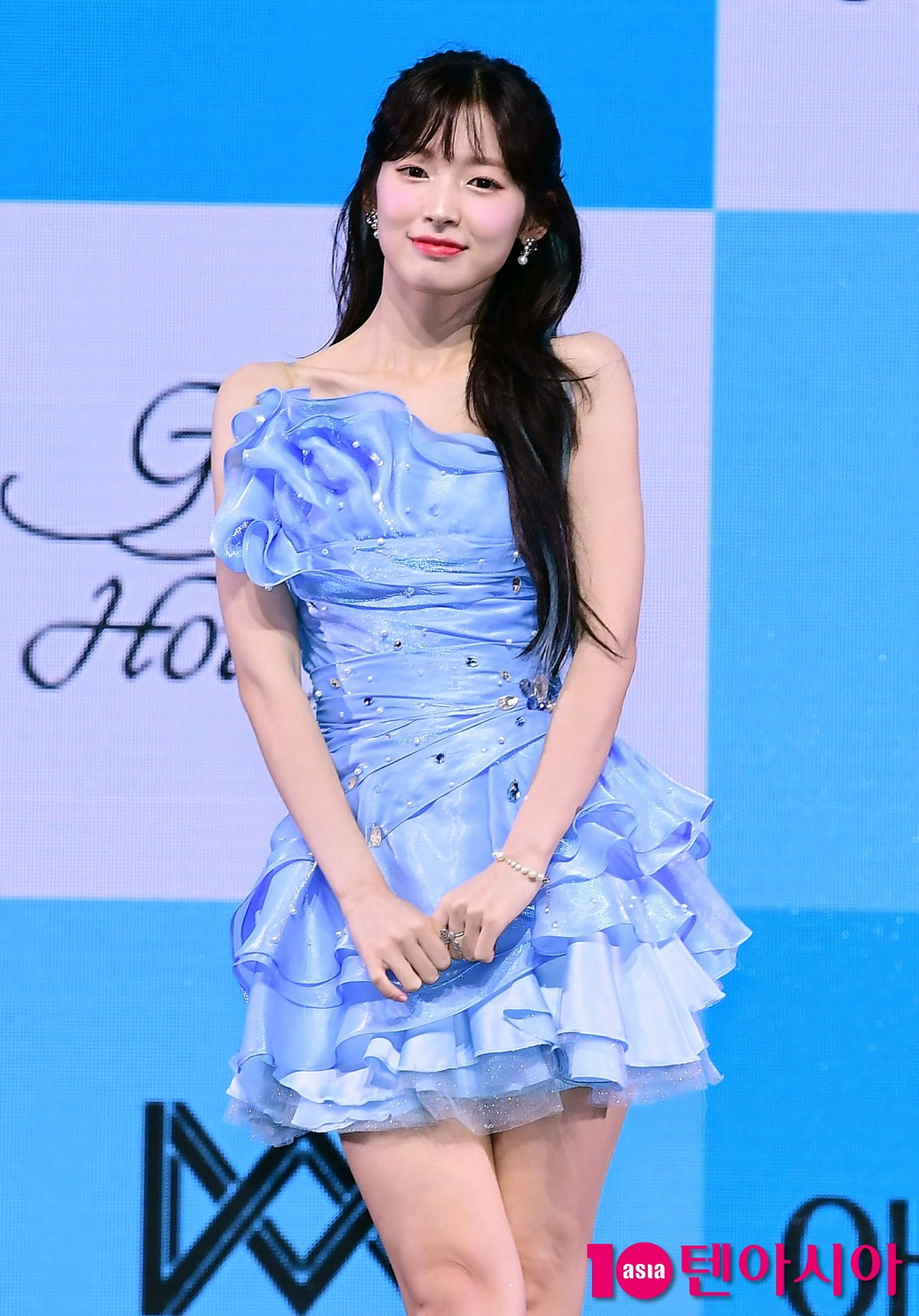 Regarding the performance, YooA said, "Since the song was focused on summer, I tried to express a cool, refreshing feeling. There are poses that express waves and point choreography that expresses horned conch, so you can feel the summer well." Seunghee said, "The beat is fast and the lyrics are full in the song, so I tried to express it vigorously to follow the energy of the dance. I tried to make the movements richer so that the second half could feel more three-dimensional." Mimi and Yooa explained the choreography that embodies the action of standing up and crossing the waves, and the point choreography of a horned conch. Mimi said, "Isn't it said that in the past, if you put your ear to a horn shell, you can hear the sound of the waves?" Seunghee replied, "I can still hear it."
Regarding the music video shoot, Yubin said, "It was the first time I shot a music video where the main storyline was filmed. It felt more active than before. There were many scenes of lip-syncing while digesting various actions. The way the members acted was unfamiliar, so I had to do it in a group scene. Laughter kept bursting out. There was a lot of NG," he laughed. Mimi picked the zombie scene as a memorable scene. Mimi shared the behind-the-scenes story of the filming, saying, "The people who appeared in 'My School Now' acted as zombies."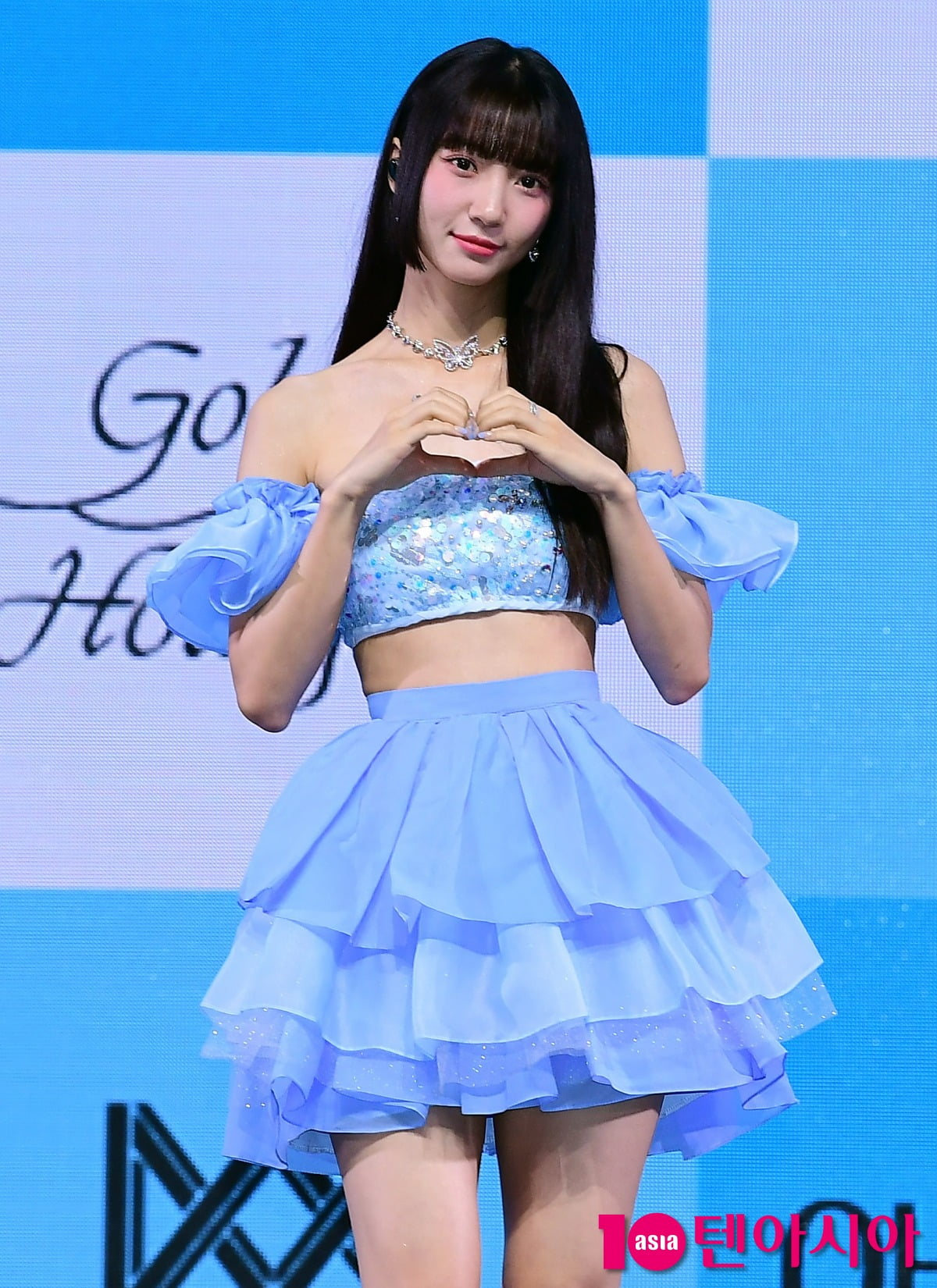 This album includes the title song 'I Hear Summer', 'Celebrate', 'My Type', 'Dirty Laundry', 'Paradise', 'Miracle'. Up to 6 tracks were included.
'Miracle' is a fan song pre-released in April to commemorate the 8th anniversary of Oh My Girl's debut. Seunghee said, "It felt like a wish I had always wanted to do came true. I suggested that we all try to do it ourselves. If anyone listened to it, I wondered if it was a song that Oh My Girl wrote only for Miracle (fandom). They said that they gave overflowing love." Hyojung said, "It's the first time we've ever written lyrics for the whole thing. We thought about how we could participate. After listening to the guide, we each wrote the lyrics. We looked at the lyrics and talked about them. When we put everything together, we felt that we were one until now. It was deep. 'Miracle' is a heartfelt and touching song."
Seunghee confided, "I thought a lot about what songs I wanted to hear and what I wanted to hear. I thought a lot about the two colors. I thought a lot because they were very different." Yooa announced, "Personally, I like the song 'Celebrate'. Oh My Girl has a bright atmosphere, but I can't leave out the dreamy feeling. You will be able to feel a more mature Oh My Girl."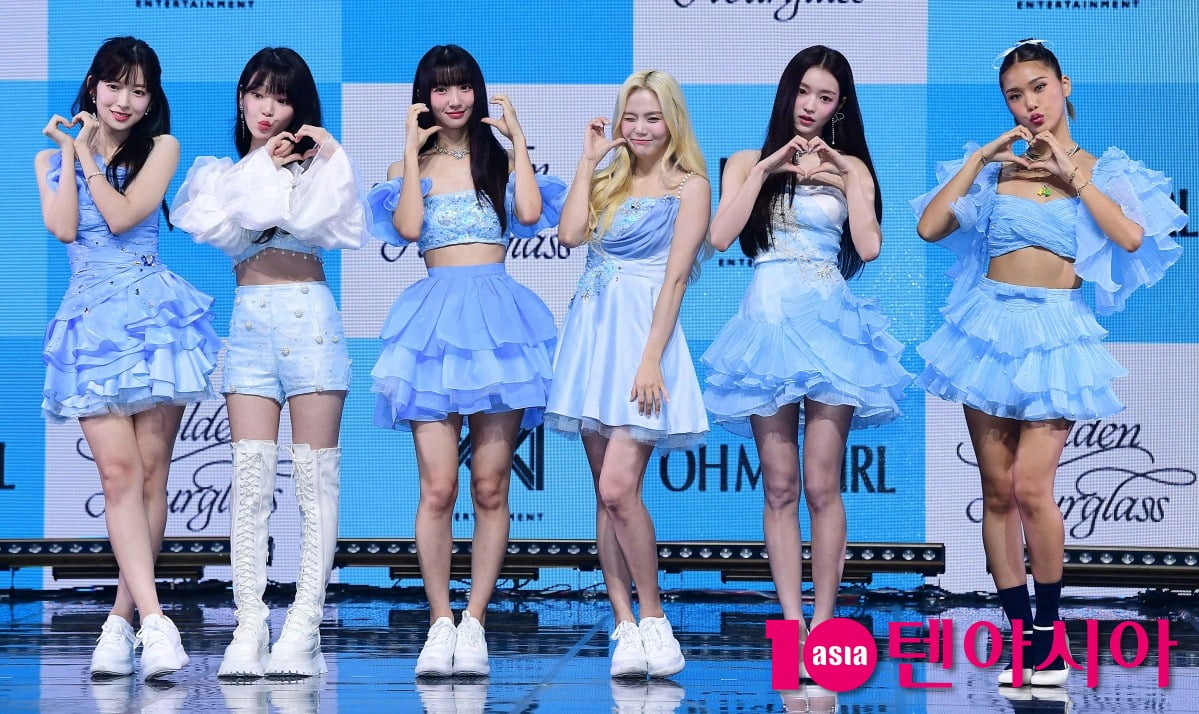 Mimi is receiving a lot of love through tvN's 'Hopping Earth Arcade' series. Mimi laughed, saying, "(Thanks to the success of the variety show), I am not getting wet with a sense of responsibility or happiness, but I am living with (such feelings)." He continued, "Not only me, but the members are doing well in each field. I have anticipation that Oh My Girl will love them that much, and I also feel that I need to work harder and harder. Thank you." He added, "I have grown a lot as a human being. I have grown from infancy to adolescence."
OH MY GIRL passed '7 Years of Evil'. Hyojung said, "I think all the members had deep feelings for the team. It seems that they had the same feelings for Miracle. I think they had a desire to show more as Oh My Girl. I feel that I have to do better. They say that I am among the warm members. I think that each of them had a strong heart for the team."
Yua said, "I think the 6 of us were able to get together and reboot because there was a leader unnie. Thank you."
Oh My Girl's 9th mini album 'Golden Hourglass' will be released on the 24th at 6pm.
Reporter Kim Ji-won, Ten Asia bella@tenasia.co.kr