MUSIC
'Baby Bum' Kim Tae-yeon, the harmony of Korean and Western music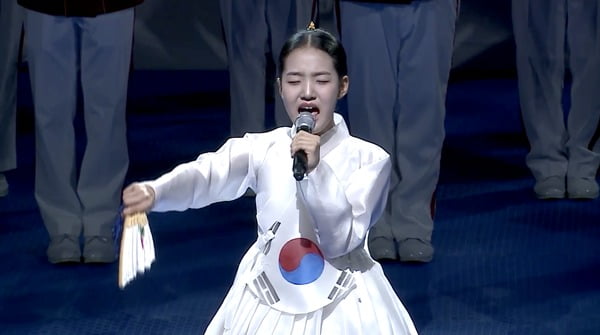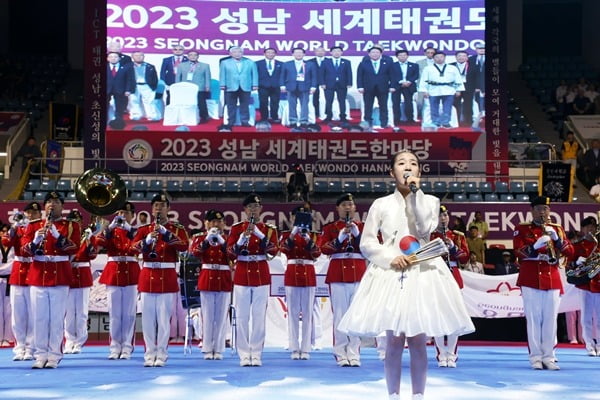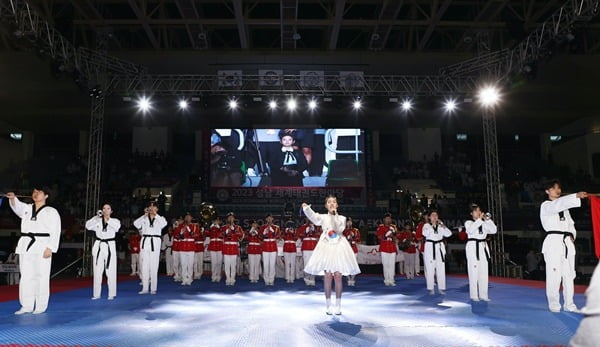 Singer Kim Tae-yeon sang a special national anthem.
At the opening ceremony of the '2023 Seongnam World Taekwondo Hanmadang' held on the 21st at the Seongnam Indoor Gymnasium in Gyeonggi-do, Kim Tae-yeon took the stage with the Western Music Military Band of the Special Warfare Command and the Korean traditional instrument players of Taepyeongso and Nabal. Kim Tae-yeon's unique and charming voice harmonized with the intro of Nabal and Taepyeongso reminiscent of Daechwita, and the grand accompaniment of the Western music military band on one stage, deeply moving the audience.
The national anthem sung by Kim Tae-yeon on this day is a pansori version specially designed by composer Cho Yong-kyung to create a place of harmony that connects tradition and the present, and the people of the world. Kim Tae-yeon impressed with fresh music that harmonized Western music and Korean traditional music, which she had never experienced before. After Kim Tae-yeon sang the national anthem, standing ovations and warm cheers from the audience continued in the stadium.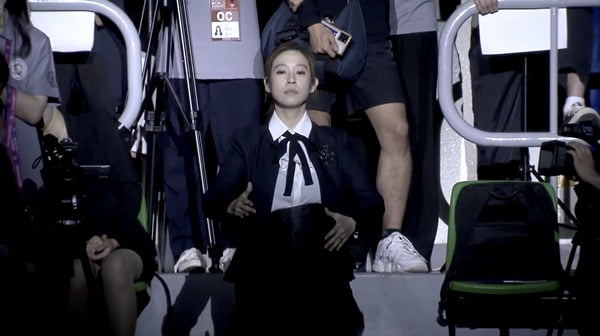 Composer Cho Yong-kyung, who created a unique national anthem, is a composer and director with his own unique color, crossing Western music, Korean traditional music, and dramatic music, and an artist who enjoys collaborating with performers. The national anthem was presented to the public for the first time, revealing the musical world and capabilities.
The '2023 Seongnam World Taekwondo Hanmadang', held from the 21st to the 24th, was held to promote the spirit and culture of Taekwondo, which contributes to harmony and coexistence in the global village beyond religion and borders. It was held three years after the 2019 PyeongChang Games, and 4,500 Taekwondo practitioners from 57 countries participated.
Kim Tae-yeon finished 4th in TV Chosun's 'Miss Trot 2'. During the contest, he digested the song 'The Tiger Is Coming Down' and earned the nickname 'Baby Tiger'.
Reporter Kim Ji-won, Ten Asia bella@tenasia.co.kr