MUSIC
Singer Young Tak, official release of the 2nd regular album 'FORM' today (1st)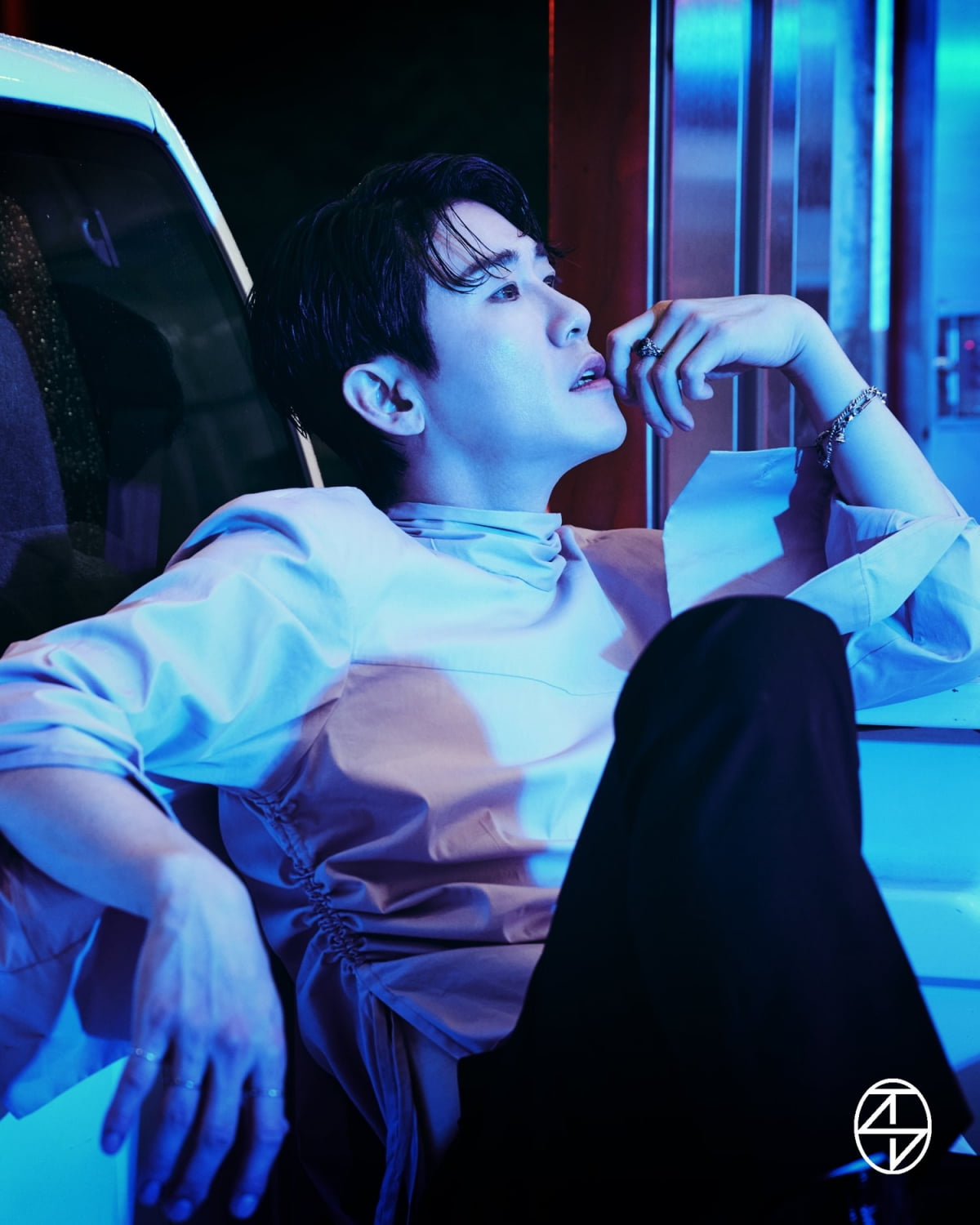 Singer Young Tak releases his second regular album 'FORM' today (the 1st) and starts a full-fledged comeback.
Young Tak, who sold more than 520,000 copies in the first week of sales with his debut regular album 'MMM' last year and achieved a half million mark, continues his reputation with his second regular album 'FORM' released on the afternoon of the 1st.
The second full-length album 'FORM', which Young Tak confidently presents with an overwhelming scale and the highest quality ever, showed off his capabilities as a talented producer and musician by participating in all songwriting, composition, arrangement, and even producing. The album title 'FORM' symbolizes the title song 'FORM' of the same name, and means the color of Young Tak's music that has become clearer.
The comeback title song 'FORM' was conceived from the buzzword 'form crazy', which refers to giving praise to people who have something superior to others. It is a pop dance song of the Nu-Disco genre, and is grafted onto brass EDM to deliver the essence of an exciting and trendy sound. Young Tak's cool singing method, which crosses various charms from rap to singing, is topped with an addictive chorus and rhythmic point choreography, so it is expected to become a top-notch title song that will lead the trend this summer.
Starting with 'Lorelei', an Irish-style ballad with a message in the vast nature, including 'On Your Side', which received a warm response with its pre-release, medium tempo R&B that expresses the lonely emotion of longing in a sophisticated rhythm. The number 'Tok Tok Tok', and 'Up', a rock EDM number that harmonizes a unique melody line that goes back and forth between falsetto and true voice on top of an intense and speedy track reminiscent of a chase scene, are included. In particular, in 'Up', actor Kim Ho-young participated in the narration of the song in his buzzword and made the song shine.
It is a song that depicts a couple preparing for a breakup on top of a pop ballad sound, and a song that expresses Young Tak's delicate vocals in three dimensions. 'What Did You Say?', a song with an attractive rock and roll style trot genre, and 'Price', a kitsch and sophisticated pop trot that expresses the era of trying to evaluate everything with numbers in a pleasant tone, along with Young Tak's deep message and It consists of tracks that show musicality.
In addition, 'Back Around', a folk song that sang longing and regret for things buried in everyday life in a calm tone, and 'Pull It', a drive song that melted the content of leaving behind the frustrating life and leaving together in cool sound. Now)', it contains 10 songs filled with various genres such as new disco, ballad, rock, trot, and folk song.
In addition, all songs will be mixed with Dolby Atmos sound to provide a new auditory experience to listeners who prefer spatial sound.
On the other hand, the second regular album 'FORM' released by Young Tak, who grew up as a solo artist through his debut regular album and national tour solo concert, will be released through various online and offline channels at 6:00 pm on the 1st.
Reporter Ryu Yae-ji and Ten Asia ryuperstar@tenasia.co.kr