MOVIE
In commemoration of Warner Brothers' 100th anniversary, screening of 'August Rush', 'A Star Is Born', and 'Hedwig'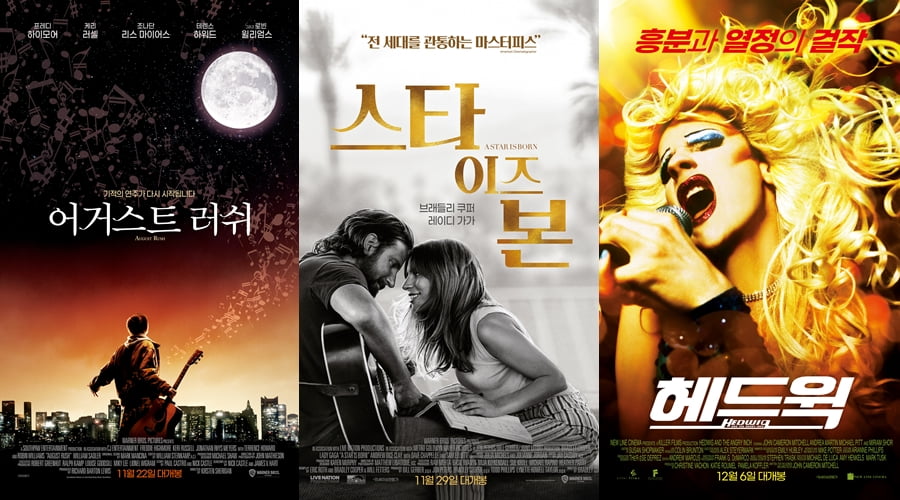 'Warner Brothers 100th Anniversary Special Exhibition' begins on November 22nd and includes 'August Rush', 'A Star Is Born', and 'Hedwig'.
WB 100 x Warner Film Society Season 2 will be held.
The third theme, 'Music Theme', is scheduled to screen music films that are remembered as masterpieces by many people, including 'August Rush' on November 22nd, 'A Star Is Born' on November 29th, and 'Hedwig' on December 6th. .
'August Rush' is a work that tells the story of Evan, a genius boy who turns all sounds into music when he closes his eyes, and sets out to find his parents. You can revisit the childhood of actor Freddie Highmore, and actors Jonathan Rhys Meyers, Keri Russell, and the now-deceased actor Robin Williams appear. There is a variety of things to enjoy, including movie OSTs completed by top musicians such as Hollywood's best composer Mark Mancina and film score master Hans Zimmer.
'A Star Is Born' is a work that tells the story of Ally, an unknown singer, meets top star Jackson Maine by chance, falls in love, and becomes a top star. It is also a remake of 'The Birth of a Star', which was released in 1937 and was very popular at the time. Actor Bradley Cooper wrote, directed, and starred in the film, and international pop star Lady Gaga starred in her first feature film. In particular, it is known that OSTs from movies that have won outstanding awards such as the Academy Awards, Golden Globes, and Grammys were performed live at the time of filming.
'Hedwig' is a film depicting the journey of an unknown rock singer, Hedwig, to find true love and face herself wholeheartedly after being betrayed by the lover she believed was destined. The movie, known as the legend of rock musicals, was directed by John Cameron Mitchell, the author of the original musical of the same name, and played the role of Hedwig. The gorgeous visuals of glam rock, the powerful OST that lets you feel the sensational rock spirit, and the sight of Hedwig standing tall as a rock star and being called an icon of the era are expected to provide catharsis.
Reporter Ha-neul Lee, Ten Asia greenworld@tenasia.co.kr