MOVIE
'MCU debut' Park Seo-joon's length controversy... Rather, we should applaud his professionalism.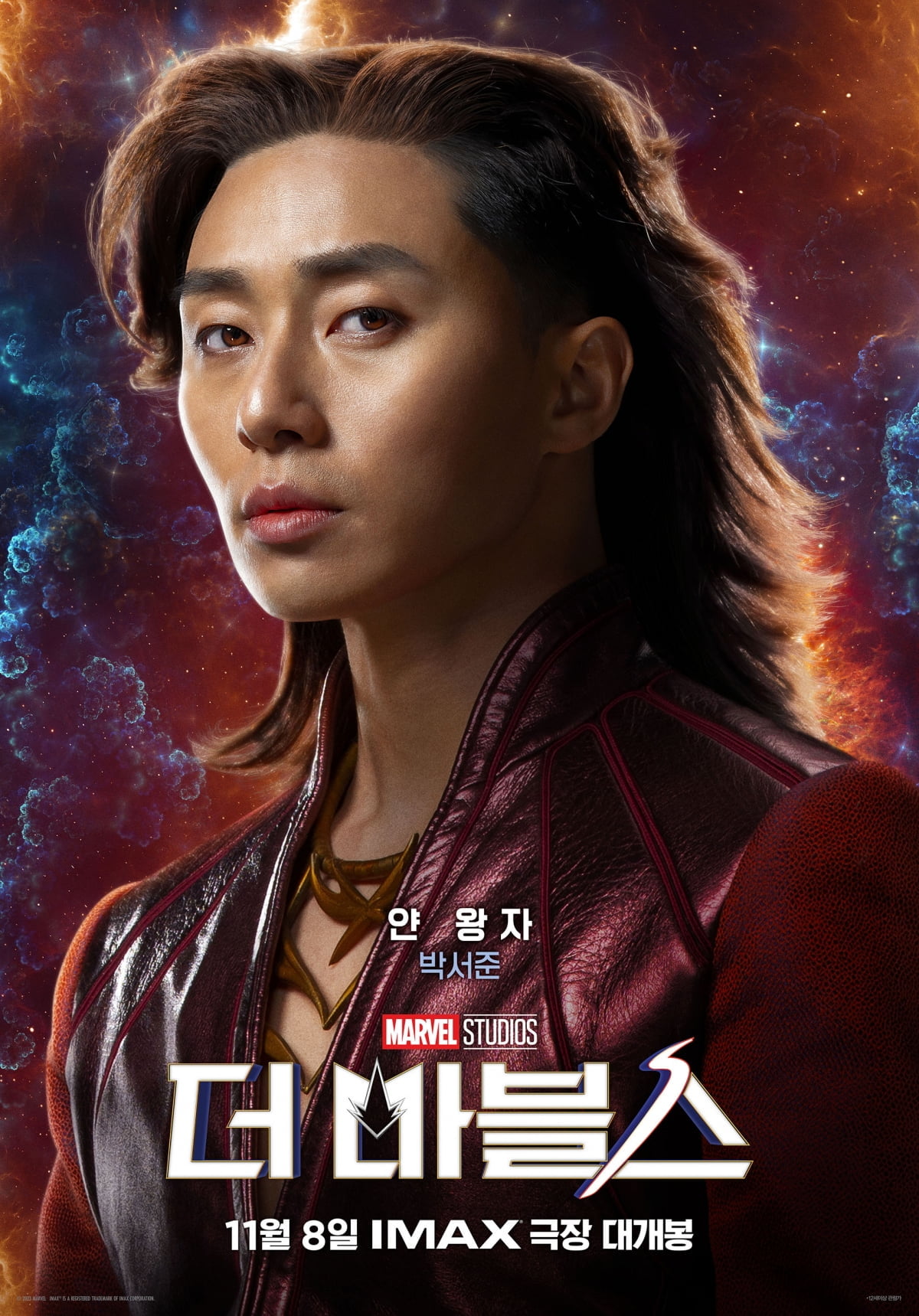 ≪Choi Ji-ye's Epilogue≫
Reporter Choi Ji-ye of Ten Asia objectively and keenly points out events that have occurred throughout the entertainment industry. We carefully analyze the 'glitch' you missed from a reporter's perspective.
---
There is a lot of talk about the unveiled 'The Marvels' (directed by Nia DaCosta). The main topic is the story about actor Park Seo-joon's screen size and role, which has been a topic of extreme interest among domestic fans of the Marvel Cinematic Universe (MCU).
In 'The Marvels', Park Seo-joon played Prince Jan of the Aladna tribe and worked with Brie Larson (Captain Marvel). Park Seo-joon is Captain Marvel's strategically married husband and strong supporter, and opens the final battle scene with three female heroes, including Carol Danvers (Brie Larson), Monica Rambeau (Teyonah Parris), and Kamala Khan (Iman Bellani). took charge of
In particular, the setting that Captain Marvel had an arranged marriage with Prince Yan due to a relationship of help in the past was interesting and further enriched Captain Marvel's character narrative.
Park Seo-joon's screen time in 'The Marbles' is not long. Even if you look at the total amount of the sequence, it's less than 10 minutes, and if you count Park Seo-joon on screen, it's about 3 to 4 minutes. It's definitely not a long story, but Park Seo-joon did his part in it.
Park Seo-joon sings some of his lines and dances a waltz with Brie Larson due to the characteristics of the Aladna tribe, which communicates through songs with rhythm and melody. Park Seo-joon gave an impressive performance in the character of Prince Yan given to him.
However, there are a series of voices saying that Park Seo-joon's screen time and role in 'The Marvels' are disappointing. It is said that Park Seo-joon, who rose to the top by building a filmography of domestic dramas and movies, was given too small a role. In addition, there are many mocking stories that say it is somewhat funny that Park Seo-joon completes his appearance in the Aladna tribe style and replaces his lines with singing.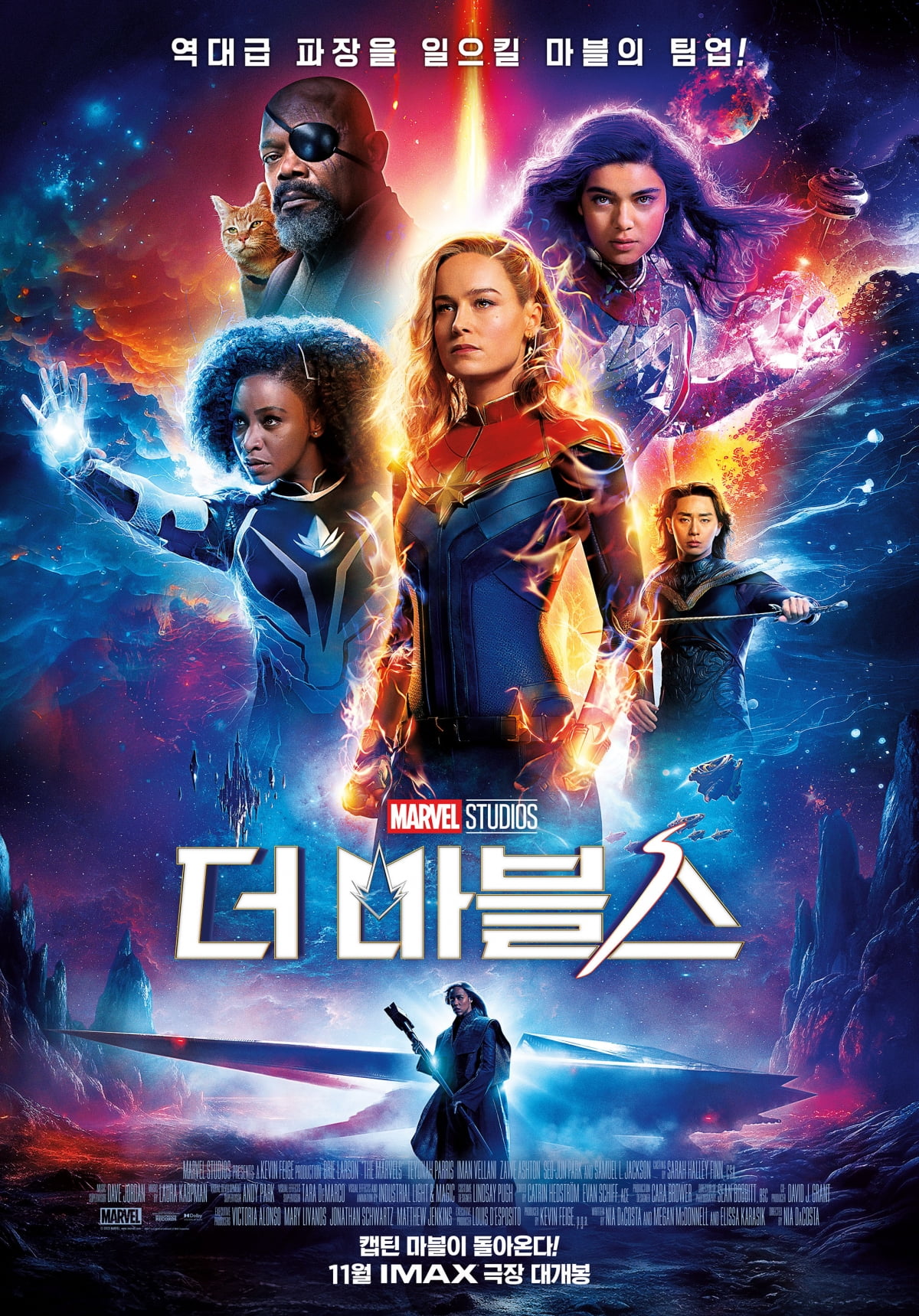 Personally, I think this view is dangerous. His arms are bent inward, and I fully understand the expectations of Korean fans who hoped that our actor, who debuted in the MCU, would appear as a cool-looking hero with powerful powers in more screen time, but Park Seo-joon, like any other actor, did not play the role given to him. I just faithfully digested it. This means that he simply showed his professionalism.
In fact, even Robert Downey Jr., famous for playing 'Iron Man', recently appeared in a supporting role in 'Oppenheimer', a movie about Oppenheimer, who is called 'the father of the atomic bomb'. This is an example that shows that it is not important whether you are the lead role or what your role is, but that true professionalism lies in performing the role assigned to you well.
The main characters of 'The Marvels' are the three female heroes Brie Larson, Teyonah Paris, and Iman Bellani. Park Seo-joon, who was originally confirmed to appear as a supporting actor, appears in a part of the play and is responsible for his role as Prince Yan without any problems. The view that because we are actors we must appear in big and good roles is not good.
In a movie, all characters are balanced and form an ensemble, but with this logic, it is easy to get caught up in the narrow idea that only the main character is meaningful. A movie needs villains, key players, and minor roles. An attitude of acknowledging any character as such is required. Due to the setting of the play, Prince Yan was needed, and Park Seo-joon was chosen to play that role. Nothing more, nothing less.
Actor Ma Dong-seok, who previously appeared as Gilgamesh in 'Eternals' (2021), also dies while playing the role of protecting and supporting his partner Thena (Angelina Jolie). Nevertheless, for Ma Dong-seok, Gilsameshi in 'The Eternals' is a precious and proud filmography. He has maintained a good relationship with his co-star Angelina Jolie since filming.
In the same context, for Park Seo-joon, 'The Marvels' marks his debut in the MCU and his first film in Hollywood. For everyone, the first time is bound to be fond and deeply ingrained in memory. And it's okay if it's not that flashy and cool at first. This is because a beginning with a place to climb is more beautiful than a beginning with a normal beginning.
Choi Ji-ye, Ten Asia Reporter wisdomart@tenasia.co.kr