MOVIE
Single men and women Lee Dong-wook and Lim Soo-jeong, how about flirting that is immersed in reality ('Single in Seoul')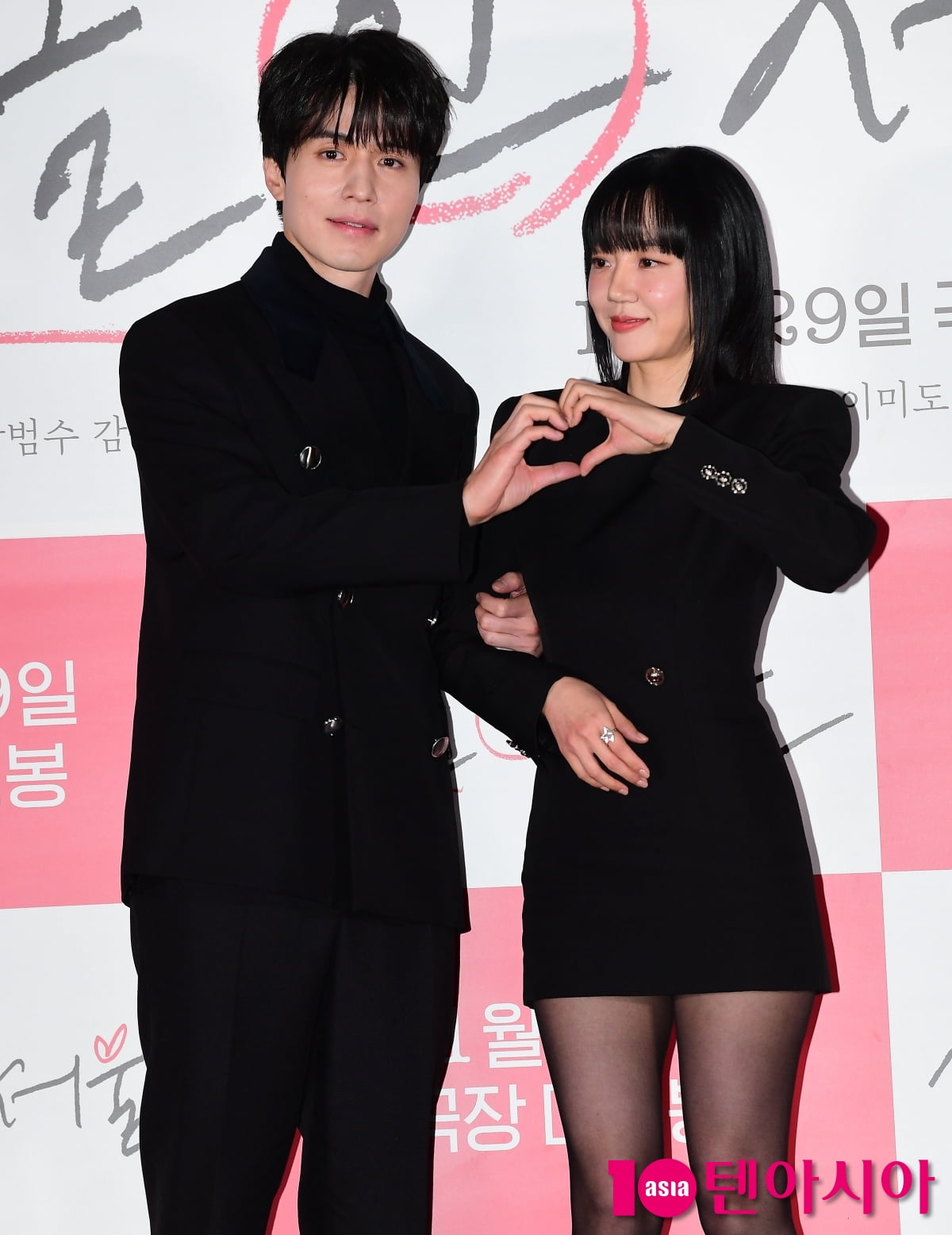 Actors Lee Dong-wook and Lim Soo-jung, who are truly single men and women, appear on the screen with flirtatious performances rooted in reality.
On the afternoon of the 14th, a press preview and press conference for the movie 'Single in Seoul' (directed by Park Beom-soo) was held at the Lotte Cinema Konkuk University entrance in Gwangjin-gu, Seoul, and Lee Dong-wook, Lim Soo-jeong, Jang Hyun-seong, Kim Ji-young, Lee Mi-do, Lee Sang-i, and Ji Yi-soo were present.
'Single in Seoul' is a well-made, realistic, relatable romance that tells the story of power influencer Young-ho (Lee Dong-wook), who likes to be alone, and publisher editor-in-chief Hyun-jin (Im Soo-jeong), who hates being alone, as they create a book about single life. Hyunjin's strong supporters include Jinpyo (Jang Hyunseong), the head of the publishing company; Gyeongah (Kim Jiyoung), the bookstore owner who is a close friend; Yoonjeong (Lee Mido), the head of the editing team at Ojirapur Publishing; Byeongsu (Lee Sangyi), the youngest member of the Nounchi Zero publisher; and Yeri (Jiyi), the MZ generation publishing house designer. Soo) and others come together to create an ensemble.
Lee Dong-wook and Lim Soo-jung previously appeared as ex-lovers in the drama 'Enter a search term WWW'. The two actors said that their chemistry was good at the time, but it was somewhat short-lived, which left some regrets. Afterwards, he said with a smile, "I wish we could act together," and soon the opportunity came and we got to work on the project.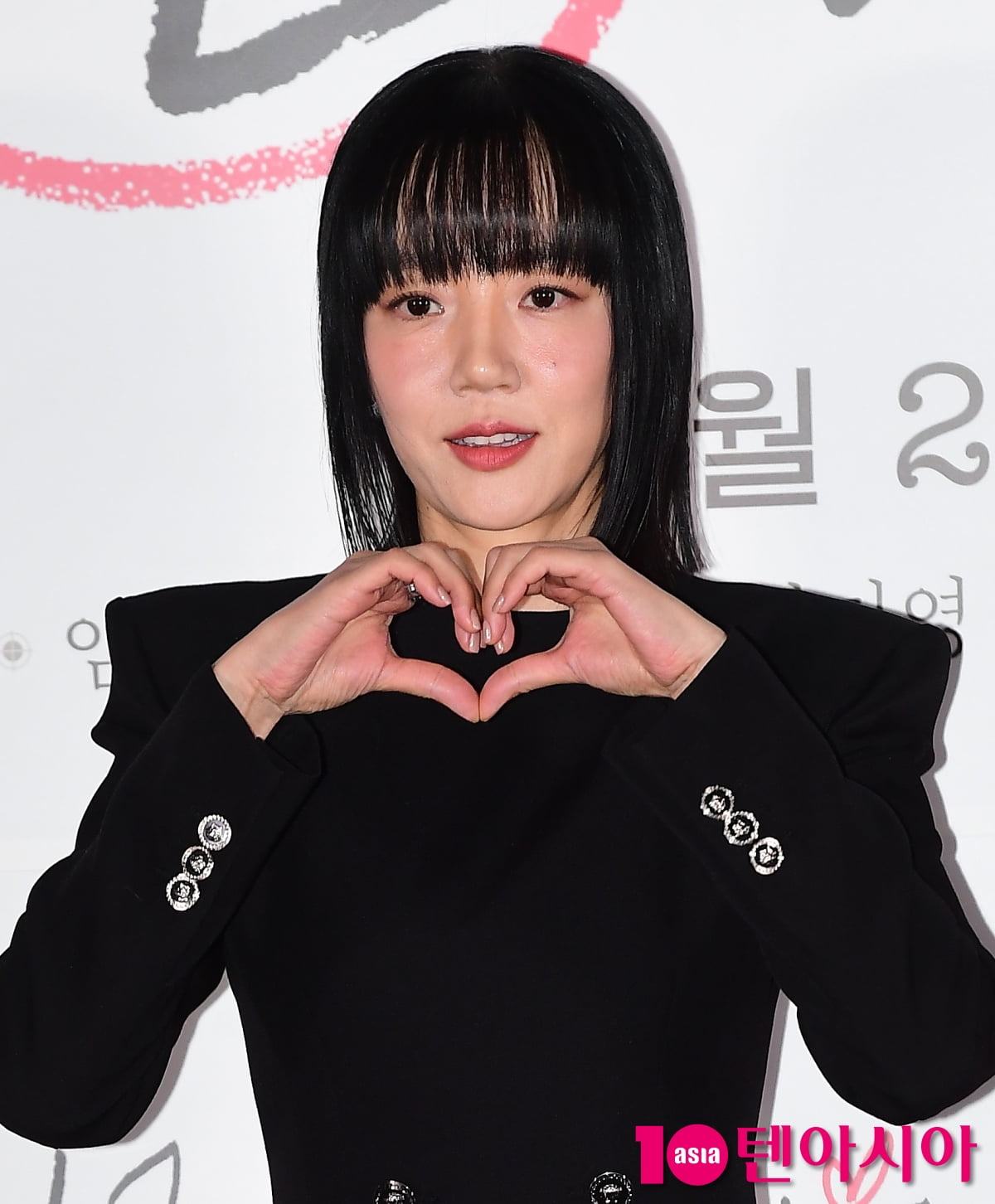 Lim Soo-jung said about getting to work properly with Lee Dong-wook, "I was so good at acting that I thought I would like to work together in the next work someday, but I got the opportunity quickly through this work, so I think I was lucky as an actor." I took it off. He said, "Personally, what I felt while working together was that actor Lee Dong-wook has a very wide spectrum. I liked genre works, fantasy, action, thriller, etc., but he was also good at acting that was attached to reality." He added, "He is a cheerful, relaxed, and flexible actor. "I felt a lot more while working together. It was really fun, and thanks to that, there was constant laughter on set," he said, drawing attention.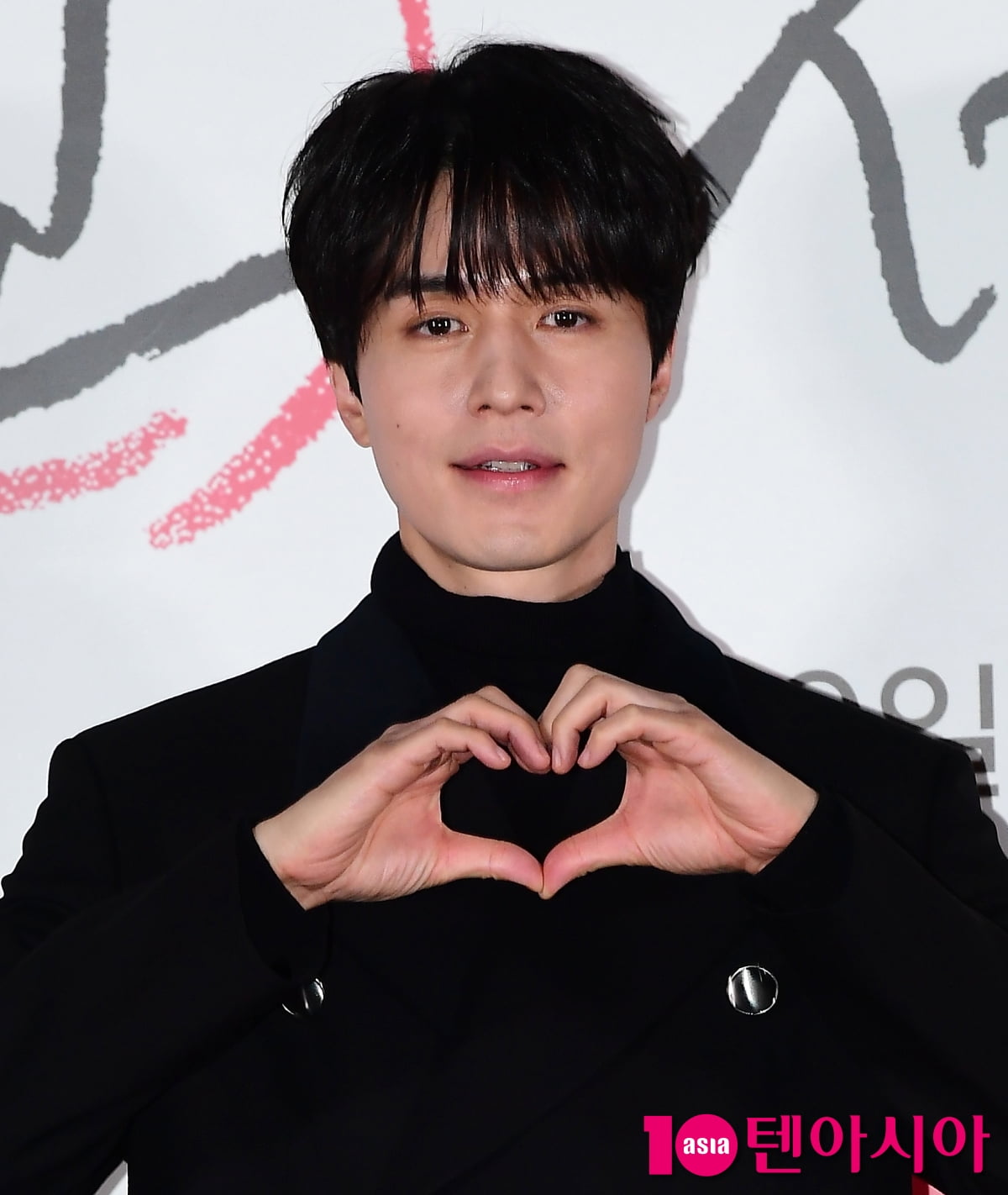 As if responding to Lim Soo-jung's praise, Lee Dong-wook also emphasized, "My chemistry with Lim Soo-jung was perfect." He said, "At the time, I was a bit disappointed about the cameo in the drama. From the audience's perspective, I thought I would film it quickly and get out of there as quickly as possible, so I gave it a pat on the back. But after that, I had a good feeling with actress Lim Soo-jung. I wanted to do it again, but the opportunity came quickly and we did it together." Lim Soo-jung is meticulous and detailed. If I tried to act according to the script written by the director, Lim Soo-jung played the role of going back over it once or twice. I received a lot of help. She is a great actor. It is an honor and joy to have experienced that myself." I smiled.
Lee Dong-wook, who said, "It's been a while since I lived alone," said about his synchronization with his character Young-ho in the movie, "I live the life of a single person who rests at home, eats delicious food, lies down when I want to lie down, and watches TV when I want to watch TV. "It's not like I'm saying, 'Everyone who doesn't live alone is guilty,'" he said, drawing attention. In the movie, Youngho, played by Lee Dong-wook, is a character who enjoys and praises the single life.
Lim Soo-jeong said about the Hyunjin character, "It's a character that requires a lot of work," and laughed, "But I thought the way he worked hard was similar to me."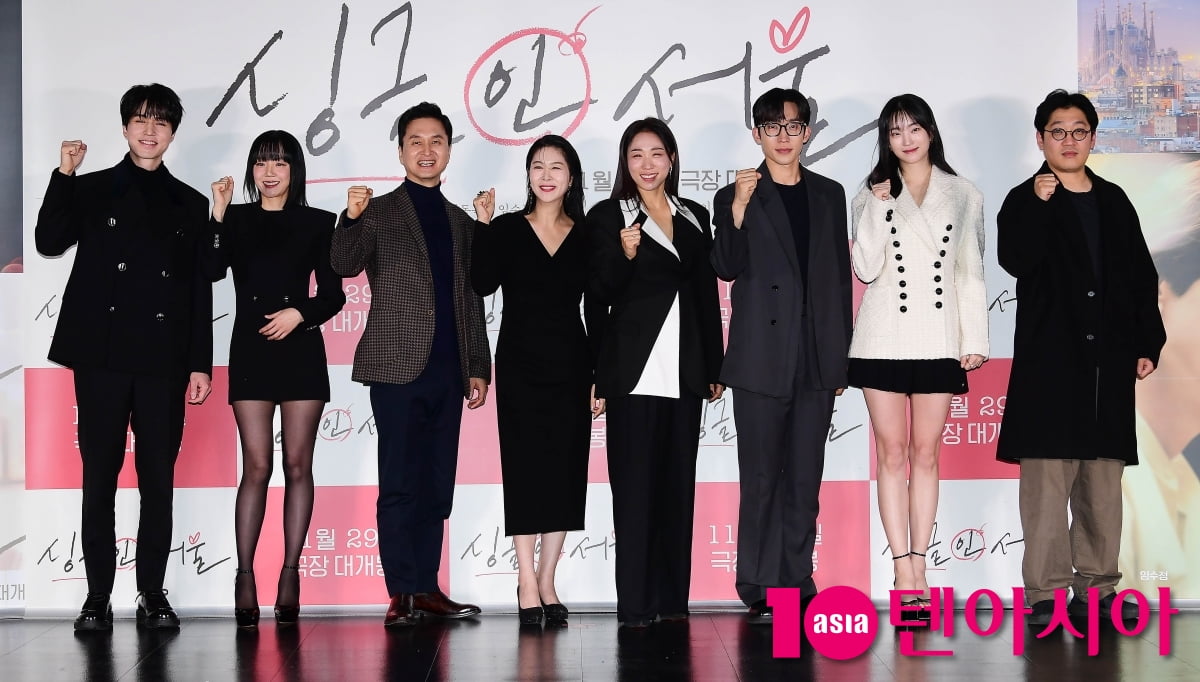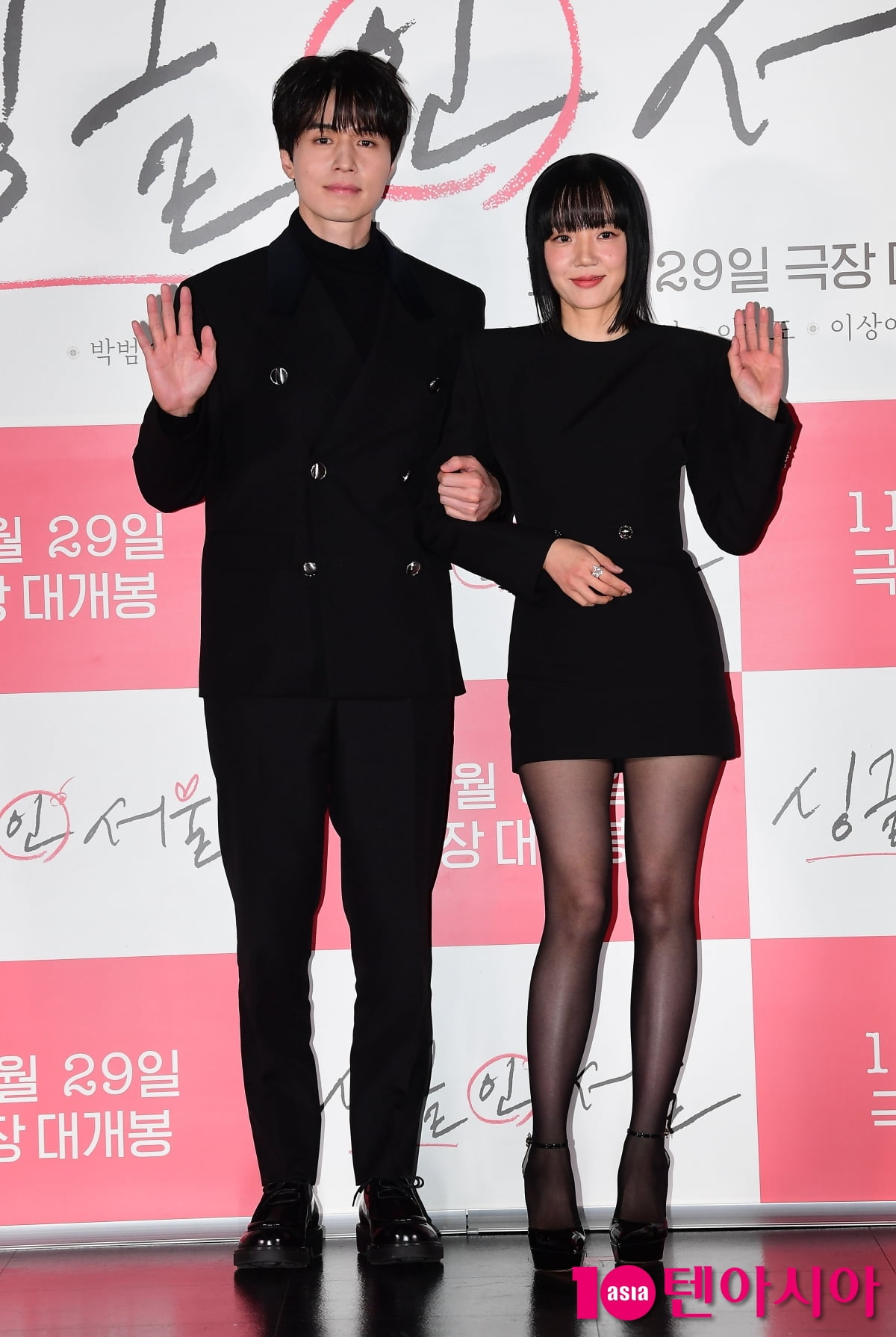 In the movie, AKMU's 'Long Day, Long Night' also appears as an OST, and Lee Sang-i's Byeong-soo character sings it himself. Regarding this, Lee Mi-do said, "The fact that Byeong-soo was so good at singing 'Long Day, Long Night' in the play was a big twist in the movie, but in the meantime, Lee Sang-i went on 'What Do You Do When You Hang Out?' for his own benefit and to become a star. "Now the whole country knows that Sang-i is good at singing," he said, making everyone laugh, adding, "It's a shame that the fun that was the biggest twist has disappeared."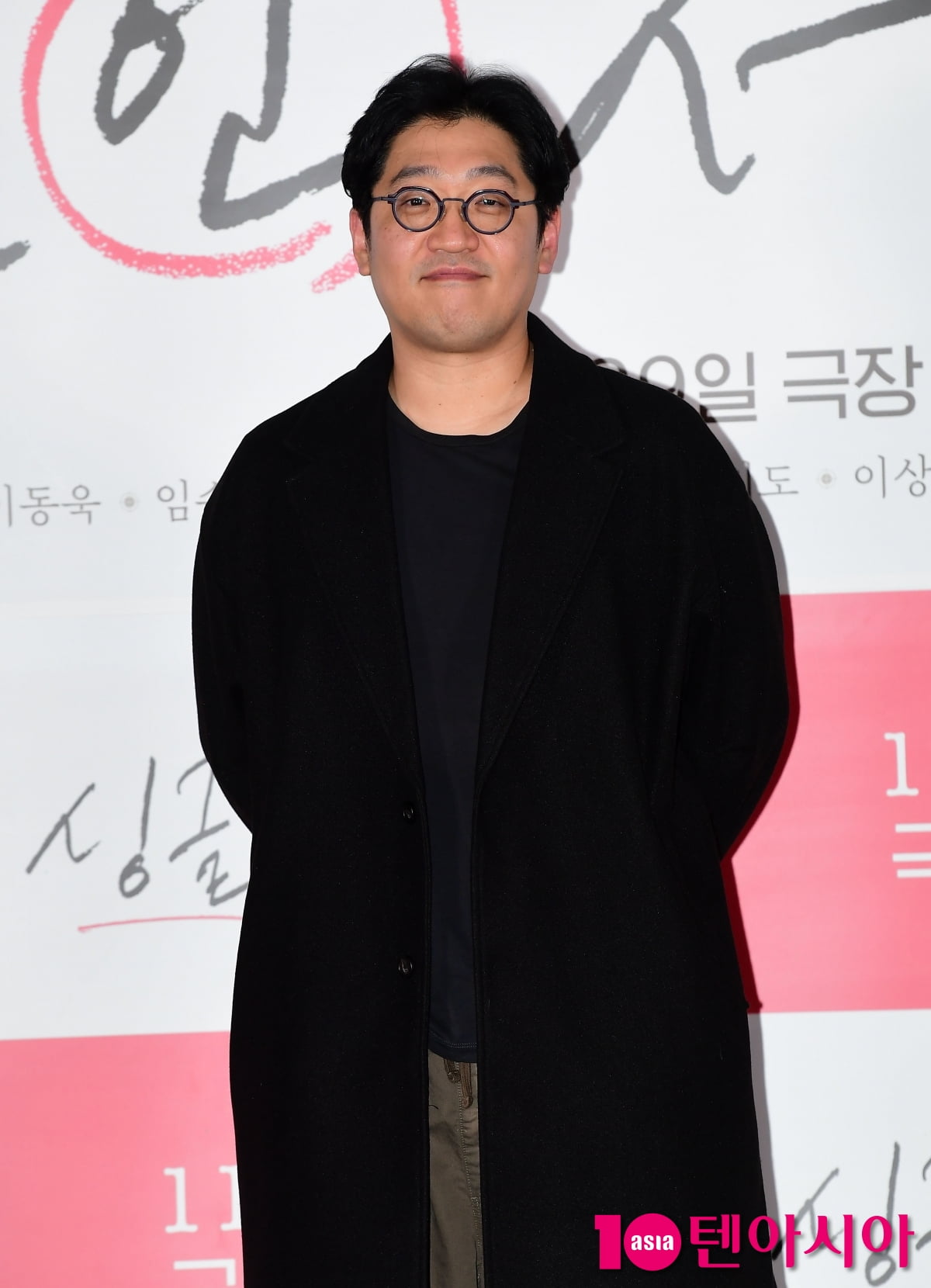 Director Park Beom-soo said about competing with the movie 'Spring in Seoul' starring actors Jung-min Hwang and Woo-sung Jung, "I hope both do well. Although 'Seoul' is in the title, the target audience is different. 'Single in Spring in Seoul' "I thought about promoting it," he said, adding, "Our movie is a harmless movie, so I hope everything goes well."
He said, "There are movies that come to mind when I go to a certain place. When I go to Jongno, a certain movie comes to mind, and when I go to Hong Kong, another movie comes to mind." He added, "Personally, I liked owning a movie as if it were my memory. This movie. "I hope it becomes that kind of movie," he said.
It will be released on the 29th.
Choi Ji-ye, Ten Asia Reporter wisdomart@tenasia.co.kr