MOVIE
Yoo Seon-ho of the movie 'Boy in Private Debt', "I'm trying to get closer to Kang Jin's unprotected heart"
Press conference for the movie 'Secretary Boy'
Released on November 22nd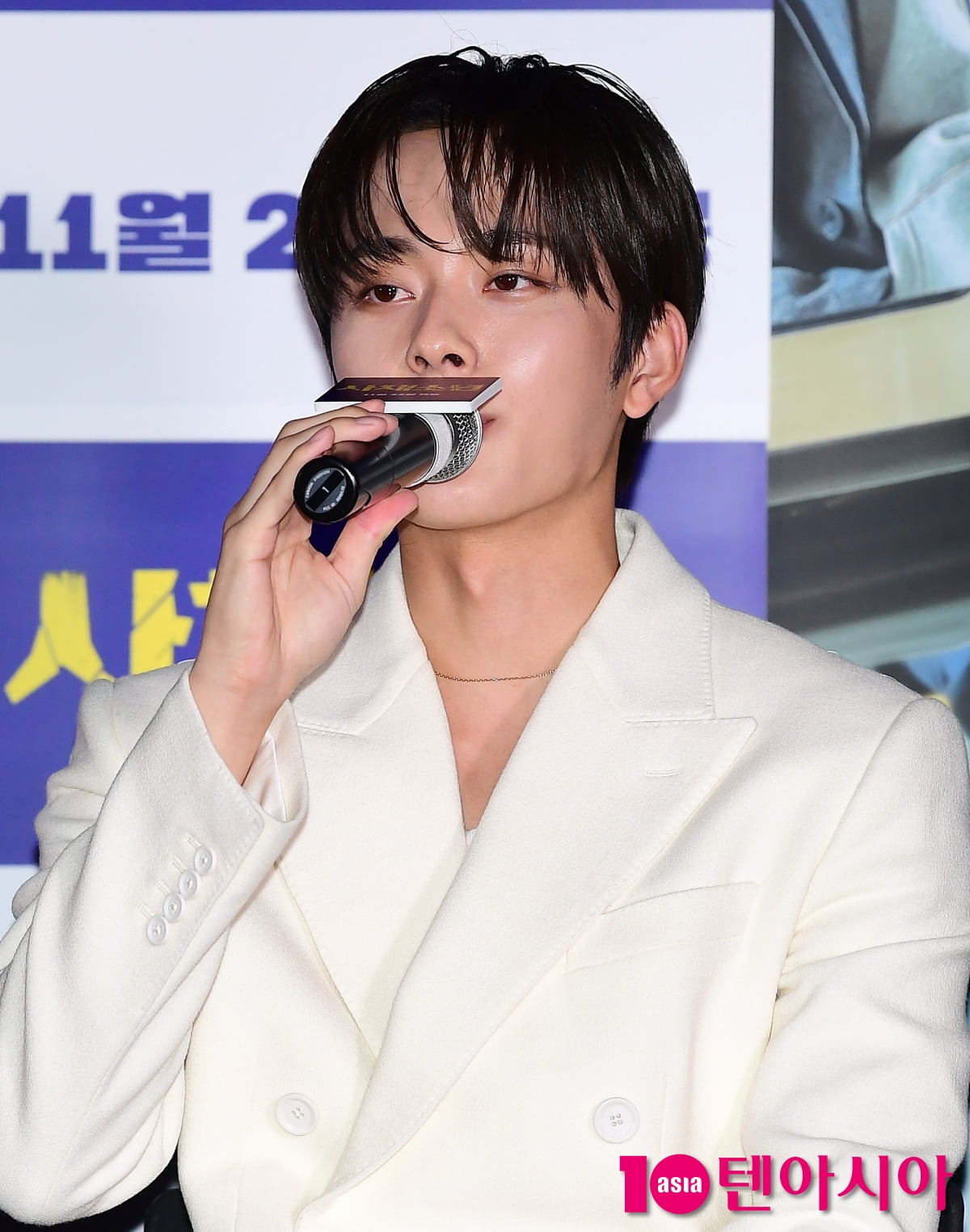 Actor Yoo Seon-ho of the movie 'Secretary Boy' explained about the character he played, Kang Jin.
On the 13th, a press conference for the movie 'Boy with Private Debt' (directed by Hwang Dong-seo) was held at CGV Yongsan I'Park Mall in Yongsan-gu, Seoul. Director Hwang Dong-seok, actors Yoo Seon-ho, Kang Mina, Yoo In-soo, Lee Il-jun, Shin Soo-hyun, Lee Chan-hyung, Seo Hye-won, and Yoon Byeong-hee attended the event.
'Loan Boy' is a teen crime action movie about Kang-jin (Yoo Seon-ho), who is at the bottom of the school hierarchy with no presence, no background, or money, and one day starts a loan business at school and becomes the top of the hierarchy. Actor Yoo Seon-ho plays the role of Kang-jin, who was at the bottom of the school hierarchy but rises to the top.
Ahead of the release, Yoo Seon-ho explained, "I filmed it with so much fun and passion. It was so intense. It opens on November 22nd, and I've received more calls from people around me than I expected. I feel like it's finally starting to feel a little more real. I'm excited and nervous."
Regarding his feelings about making his first screen debut as the lead actor in 'Secret Loan Boy', Yoo Seon-ho said, "Other than appearing in a small role, this is my first time debuting in a movie with a big role. When I first saw the script, I was worried. I asked Yoo In-soo for help. "After that, Chan asked me to help him, so we did it together. Rather than worrying about it, we worked well together, so we had a lot of fun filming it."
Regarding how he interpreted the role of Kang-jin, who undergoes a drastic change while taking out a private loan in the play, Yoo Seon-ho said, "When I first received the script, I thought that Kang-jin was not receiving proper protection. The question was, how would Kang-jin feel as a student who was not protected? Kang-jin. "I was trying to get closer to you," he said.
The movie 'Secretary Boy' will be released on November 22nd.
Reporter Ha-neul Lee, Ten Asia greenworld@tenasia.co.kr