MOVIE
Netflix movie 'Level Moon: Part 1 Child of Fire', a rebellion of those who dream of salvation and revenge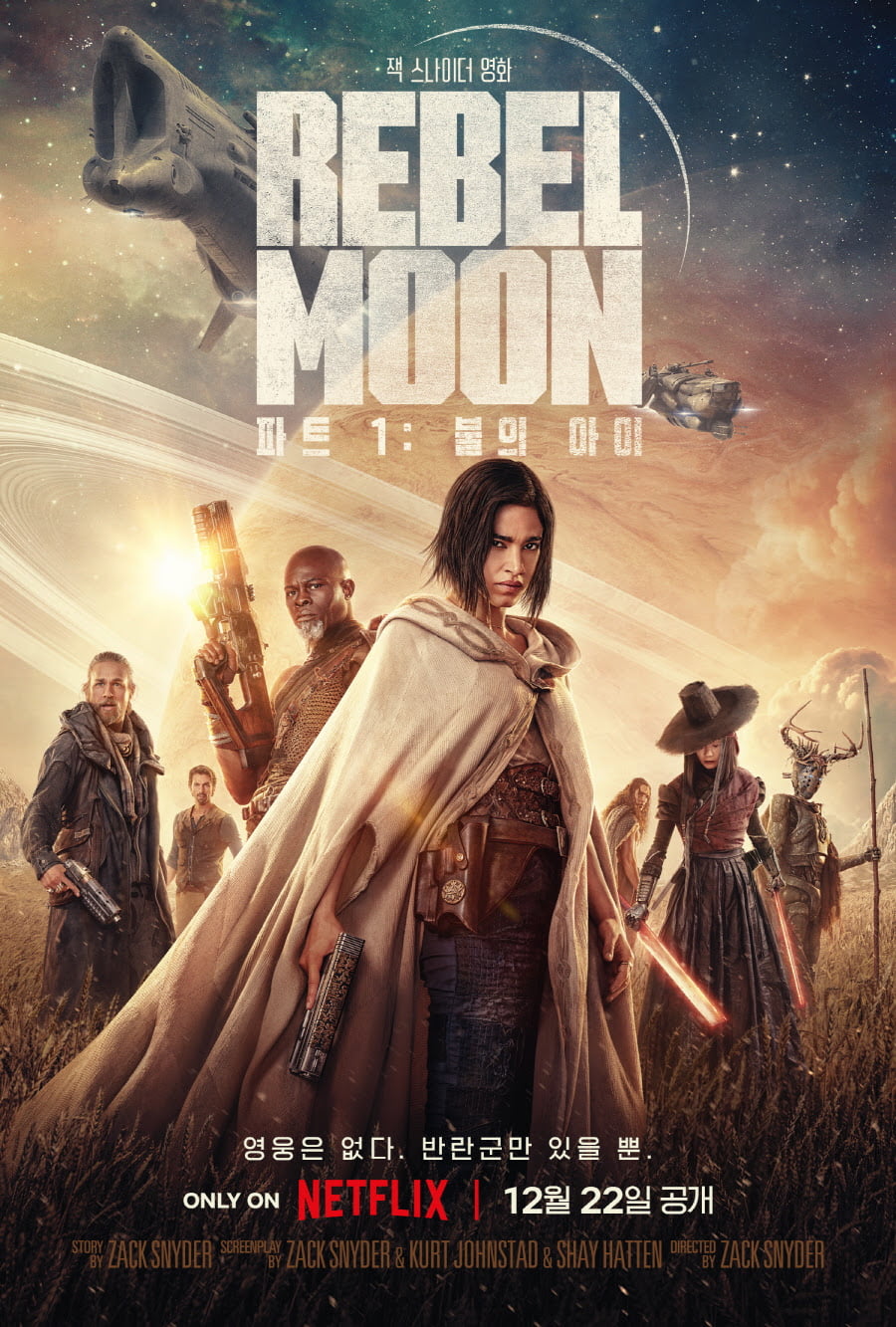 The main poster for Netflix's movie 'Rebel Moon: Part 1 Fire Child' (director Zack Snyder) has been released.
'Rebel Moon' is a story about Korra, an outsider who hid her identity and lived quietly in the village, and outsider warriors from several planets come together and engage in a battle for the fate of the galaxy when a ruling force's legions threaten a peaceful border planet. A Netflix movie about . Director Zack Snyder, who was in charge of directing, has demonstrated highly immersive directing skills with '300', 'Man of Steel', and 'Army of the Dead'.
The main poster depicts Korra (Sofia Boutella) and the galactic warriors gathered to change the fate of the universe. Korra, who has been hiding her past and living an ordinary life, sets out to find rebels to join her when the frontier satellite she trusted herself to is threatened by the vicious 'Mother World'. Former general Titus (Djimon Hounsou), farmer Gunnar (Michiel Huismann), swordsman Nemesis (Bae Doo-na), pilot Kai (Charlie Hunnam), and blacksmith Tarak (Staz Nair) all dream of salvation and revenge in another world for their own reasons. Gather together and prepare for a rebellion that will shake the galaxy.
The movie 'Rebel Moon: Part 1: Child of Fire' will be released only on Netflix on December 22nd.
Reporter Ha-neul Lee, Ten Asia greenworld@tenasia.co.kr