MOVIE
'How will you live?', trailer featuring Kenshi Yonezu's 'Spinning Globe'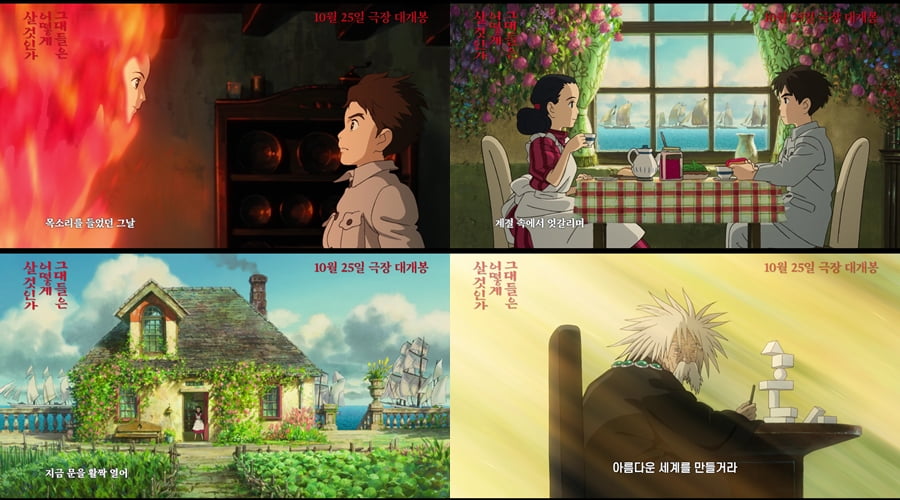 Director Hayao Miyazaki's new film 'How Will You Live' has released a special trailer for the ending song 'Spinning Globe' sung by singer-songwriter Kenshi Yonezu.
'How Will You Live?' is a fantasy transcending time and space that unfolds when 'Mahito', a boy who stumbles into a mysterious world that transcends time and space, meets a mysterious heron.
The trailer depicts Mahito's spectacular journey as he enters a mysterious other world. Characters with a variety of charms, including the fire girl Himi, colorful parakeets, and the mysterious creature Wara Wara, as well as the scenery created by Studio Ghibli's detailed and overwhelming drawing, herald an enchanting cinematic experience.
In addition, the ending song 'Spinning Globe', featuring singer-songwriter Kenshi Yonezu, who is loved worldwide for his sensuous music colors such as 'Lemon' and 'Lady', is deeply moving with its lyrical melody and lyrics that reflect Mahito's growth narrative. It is expected to provide a lasting impression. The final narration delivered by 'Great Grandpa, the owner of the mysterious tower'\ contains a heavy message about life.
The movie 'How Will They Live' will be released in Korea on October 25th.
Reporter Ha-neul Lee, Ten Asia greenworld@tenasia.co.kr