MOVIE
Actor Yoon Hyun-min of the movie 'Family's Glory', "Yura, we're betting on who will come first."
Interview with Yoon Hyun-min from the movie 'Family's Glory'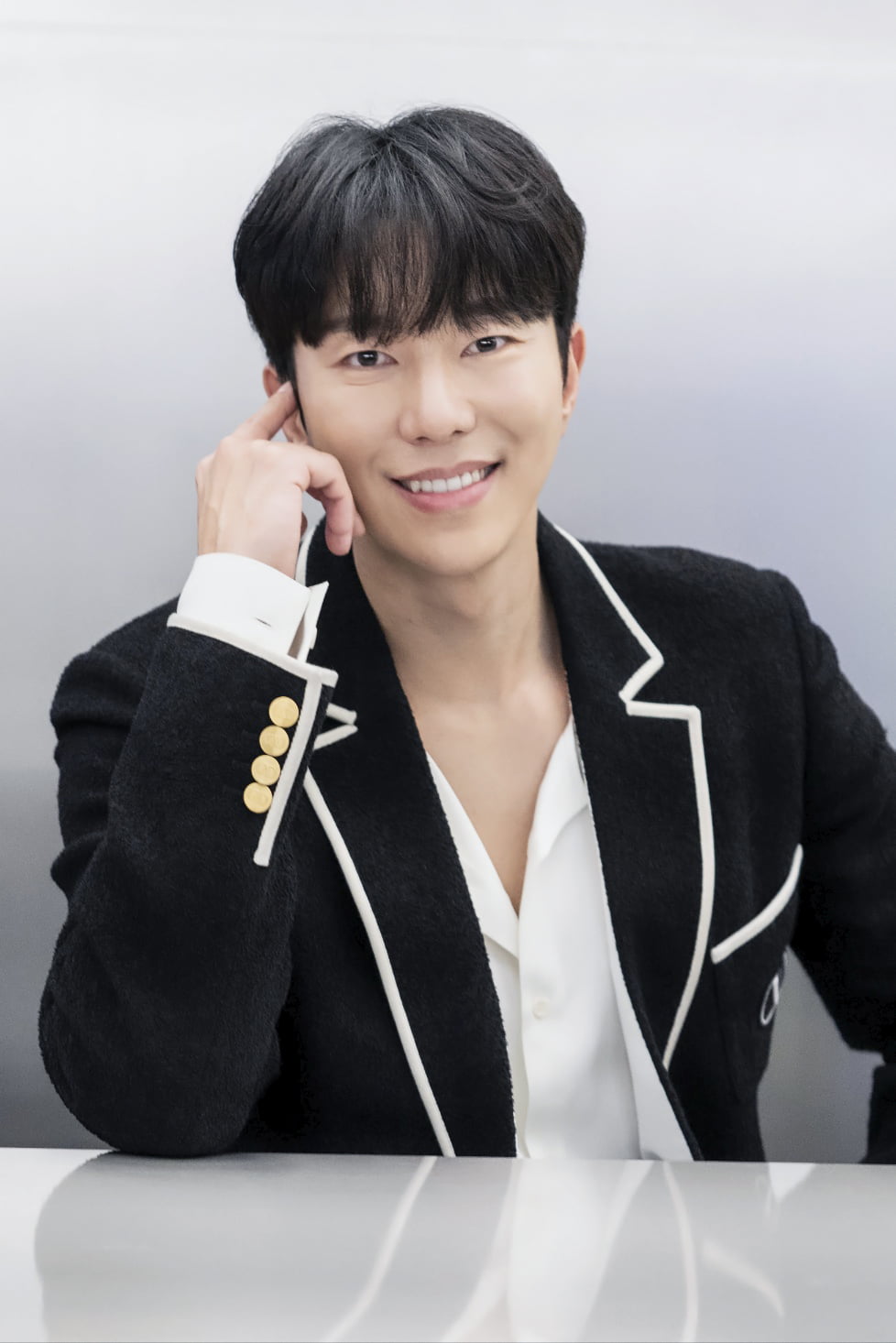 Actor Yoon Hyun-min of the movie 'Family Glory: Returns' mentioned his co-star Yura.
On the 26th, Yoon Hyun-min was interviewed about the movie 'Family Glory: Returns' (directed by Jeong Tae-won and Jeong Yong-gi) at a cafe located in Samcheong-dong, Jongno-gu, Seoul.
The movie 'Family Glory: Returns' is a comedy depicting the life-or-death marriage battle of the Jang family, who devises all kinds of conspiracies to get the popular star writer 'Dae-seo' and the family's youngest daughter 'Jin-kyung' to marry. Actor Yoon Hyun-min boldly shows off his charm in the role of 'Daeseo', a successful star writer.
Regarding his collaboration with actor Yura, who played the role of Jin-kyung in the play, Yoon Hyun-min said, "Actress Yura was cast after many twists and turns. We were both shy and couldn't say anything until the first day of filming. If I were to show my influence in a certain work, "If you become an actor that you can become, he is an actor I would definitely recommend. I have never seen someone who is so easy-going and comes to the scene so quickly. I am also the type of person who comes quickly, and later on, the two of us even made a bet," he said.
When asked how Yura felt as an actor on set, she said, "When filming the ending kiss scene, the director was so persistent that he wanted to 'keep doing it again'. I think you might get emotionally hurt in the hot weather. But every time that happens, you end up laughing. "When I saw it going, it looked surprisingly big," he said.
'Family Glory', which first started in 2002, is already a 21-year-old series. It meets the audience for the first time in 11 years since 'Family Glory 5 - Return of the Family' (2012). Various actors have played the character 'Daeseo' so far. In response, Yoon Hyun-min mentioned actor Jung Jun-ho and explained, "I met him for the first time in private while recording 'Radio Star'. He had a slow and sly appearance. I think he is very different from what Jung Jun-ho expressed in season 1."
About the collaboration with original members actors Kim Soo-mi and Tak Jae-hoon, "I still can't forget my first reading with Mr. Kim Soo-mi. He checked his ad-libs thoroughly in the script. I thought he was improvising, but I was surprised to see him prepare. Impression. It was so deep that I once told teacher Kim Soo-mi, 'I, too, will act thinking that it is my first filming during the first reading.' Actor Tak Jae-hoon has a completely different style. It was fun in its own way. He is very witty."
The movie 'Family Honor: Returns' was released on September 21st and is currently showing in theaters.
Reporter Ha-neul Lee, Ten Asia greenworld@tenasia.co.kr