MOVIE
In the movie 'Open the Door', what is the family secret that has been hidden for 7 years?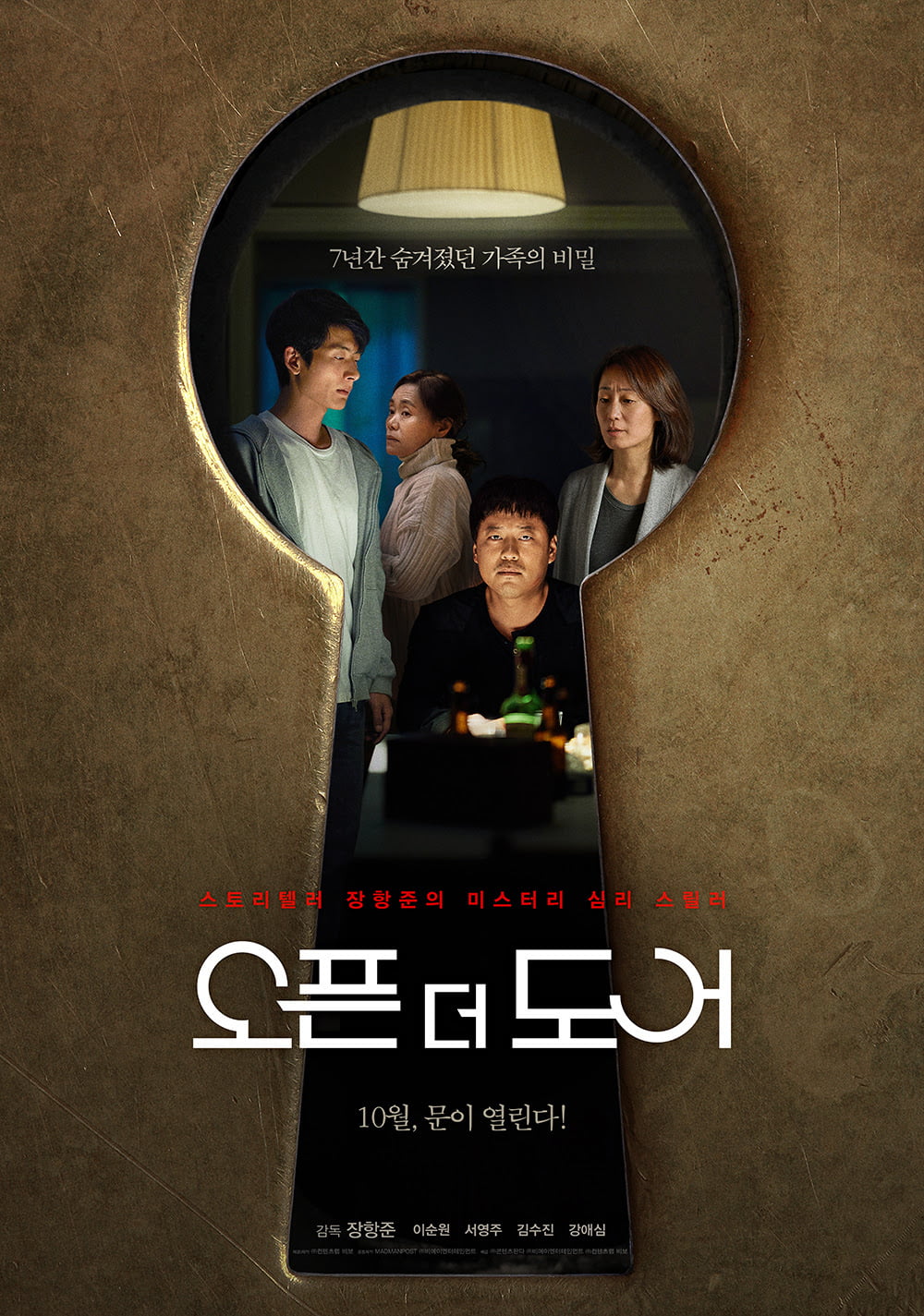 Director Jang Hang-jun's new film 'Open the Door' has released its main poster and trailer.
'Open the Door' is a mystery psychological thriller depicting the hidden truth of a family who opened a secret door seven years after the murder at a Korean laundromat in New Jersey, USA. It is a work based on an actual incident that occurred in the Korean community in the past. This is a mystery psychological thriller from director Jang Hang-jun, who has captivated audiences with solid storytelling across genres such as the movies 'Rebound' and 'A Night to Remember'.
Content Lab Vivo's Song Eun-i, who debuted as a film producer, and the 'Crime City' series production team participated in the production, and director Jang Hang-jun's solid script and sensuous directing skills are raising expectations.
The main poster attracts attention by showing the contrasting images of Moon-seok (Lee Soon-won), who is staring straight ahead alone through a keyhole, and Chi-hoon (Seo Young-joo), Yun-ju (Kim Su-jin), and Chi-hoon's mother (Kang Ae-sim), who are staring somewhere else. Moon-seok's meaningful expression and anxious gaze, as if he knows the truth, create a breathtaking tension in the audience. The addition of the phrase "A family secret that has been hidden for 7 years" raises curiosity about what kind of story the family has.
The trailer attracts attention with the two men's intense gaze and a tense conversation where the truth is unknown. Starting with the image of younger brother Chi-hoon (Seo Young-joo) receiving a phone call from older sister Yun-ju (Kim Su-jin), who is sobbing, it foreshadows that a rift has developed between them, arousing curiosity. Here, along with lines hinting at family secrets such as "What's good about your sister and what's pitiful about her?" and "She's not as good as you think," the truth surrounding the Korean laundromat incident is captured showing Moonseok running down the street in tears. conveys an intense mystery as to what it might be.
It was officially invited to the 'Korea-Cinema Today-Panorama' section of the 27th Busan International Film Festival. Veteran actors with deep acting experience, including Lee Soon-won, Seo Young-joo, Kim Su-jin, and Kang Ae-sim, are expected to provide intense tension and immersion by playing a family living with a hidden secret.
The movie 'Open the Door' is scheduled to be released in October.
Reporter Ha-neul Lee, Ten Asia greenworld@tenasia.co.kr