MOVIE
Movie 'COBWEB' actor Song Kang-ho confirmed to attend master class at the 20th Hong Kong Asian Film Festival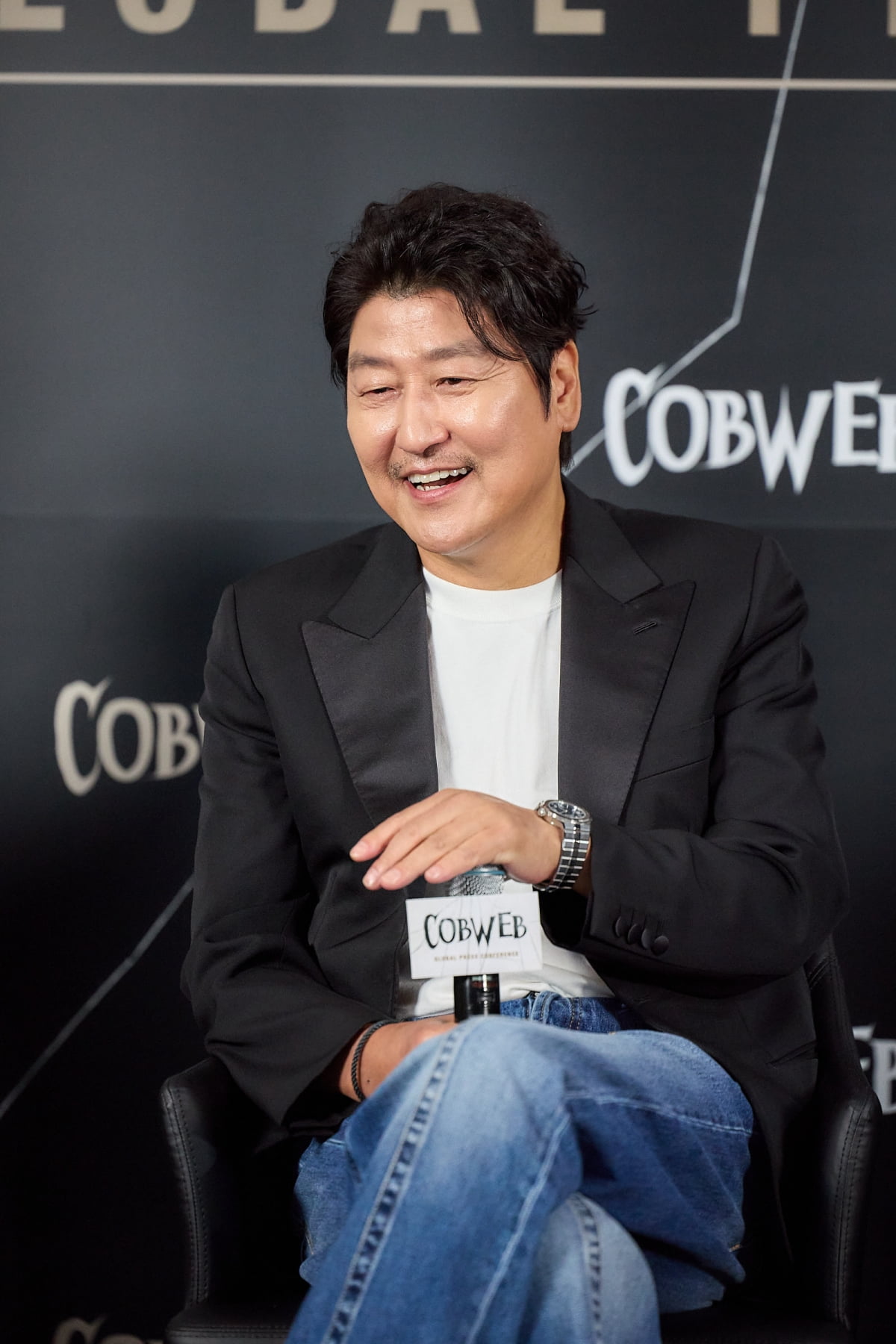 Actor Song Kang-ho of the movie 'COBWEB' (directed by Ji-woon Kim) confirmed his participation in the master class at the 20th Hong Kong Asian Film Festival.
'COBWEB' is set in the 1970s, and director Kim Yeol (Song Kang-ho), who believes that if he just changes the ending of the movie 'COBWEB', which was already filmed, will become a masterpiece, he pushes the filming in a situation where the censorship and actors and producers who do not understand the changed content are on the verge of going crazy. A movie that tells a pleasant story.
Actor Song Kang-ho will attend the master class held on the 14th at the 20th Hong Kong Asian Film Festival, which will be held from October 13 to November 12.
The Hong Kong Asian Film Festival is a major film festival in Hong Kong that invites and screens 50 to 70 Asian films in various genres and themes each time and shares various stories about films with Asian producers, actors, and audiences. The Hong Kong Film Festival, which has so far held masterclasses with special guests each time, including Ang Lee, Hirokazu Kore-eda, Ryusuke Hamaguchi, and director Chan-wook Park, has invited actor Song Kang-ho for the first time as a Korean actor.
It is no exaggeration to say that the characters he has played alone are depicting the history of Asian cinema. Song Kang-ho has created life-like, life-like characters in a variety of genres. As he takes on the role of a 'director' who directs a 'movie' for the first time in 'Cobweb', it is expected that he will be able to have more in-depth conversations beyond his story as an actor through a master class with film festival attendees and Hong Kong film students. Collect. 'COBWEB', which is scheduled to be released in Hong Kong on October 26, was selected as the opening film of the Hong Kong Asian International Film Festival, which is celebrating its 20th anniversary.
Edko Films, the festival organizer and Hong Kong distributor, said, "'COBWEB' delivers cinematic emotion in every way. From the excellent screenplay, exquisite setting, veteran actor Song Kang-ho's phenomenal performance, to the cast's fascinating ensemble. Everything. "It is the most cinematic film in that respect. Above all, it is a great film that shows that 'movies' overcome all confusion and trials and are always with us! I am happy to present this wonderful film to Hong Kong," he said.
The movie 'COBWEB' will be released on September 27th.
Reporter Ha-neul Lee, Ten Asia greenworld@tenasia.co.kr