MOVIE
Jeon Jong-seo of the movie 'Ballerina', "I acted by focusing on why 'Ok-ju' fights so much."
Netflix movie 'Ballerina' production briefing session
Released on October 6th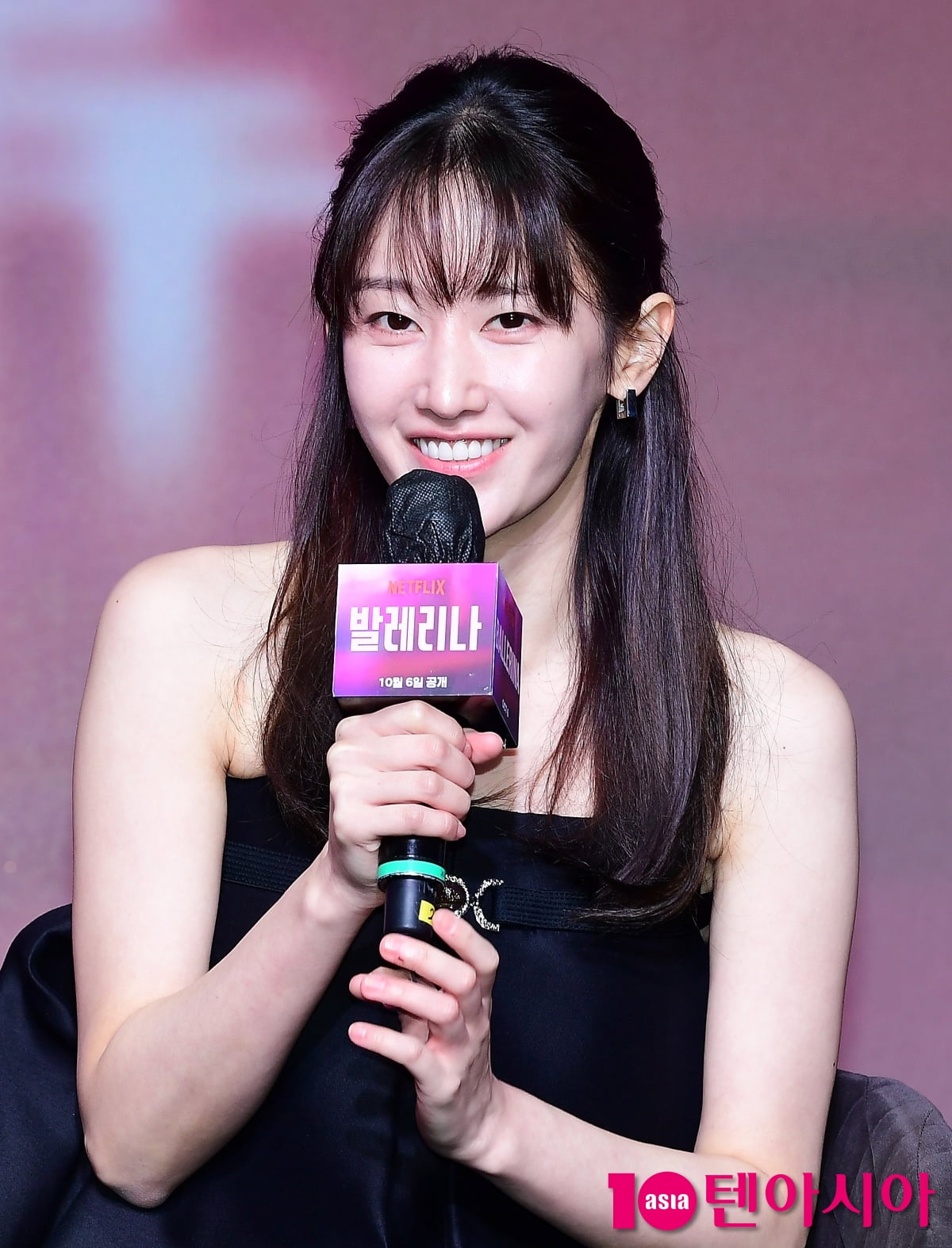 Actor Jeon Jong-seo of the Netflix movie 'Ballerina' answered the reason why he chose the scenario.
On the 25th, a production briefing session for the Netflix movie 'Ballerina' (director Lee Chung-hyeon) was held at Hotel Naru Seoul MG Gallery in Mapo-gu, Seoul. Director Lee Chung-hyun and actors Jeon Jong-seo, Kim Ji-hoon, and Park Yu-rim attended the event.
The movie 'Ballerina' is a beautiful and merciless emotional action revenge drama in which Ok-ju (Jeon Jong-seo), a former bodyguard, pursues 'Pro' Choi (Kim Ji-hoon), who caused the death of her precious friend 'Min-hee' (Park Yu-rim). Actor Jeon Jong-seo plays the role of Ok-ju, a former bodyguard, and chases Pro Choi, who killed Min-hee, to the end of hell.
When asked why he took up the script for 'Ballerina', Jeon Jong-seo said, "I always wanted to do action-packed or revenge dramas. When I first received the offer, I wanted to do it."
When asked what kind of character her character 'Ok-ju' is, she said, "There are parts where Ok-ju is explained in the first five minutes. Although it is not explained in the movie, it is designed so that people watching the movie can easily feel it. She is a former bodyguard. "He is good at fighting and is also emotional. He has the personality of holding things back and living a solitary life. There is Minhee, who is Okju's only source of sunshine," he explained.
In the drama, Okju was a former bodyguard and had to handle high-intensity action scenes. Jeon Jong-seo said, "When I first saw the scenario, I didn't think it was focused on action. A lot of the action was created while doing it. The main focus was on acting while concentrating on 'Why are you doing the action and why are you fighting so much?' "I did it," he said.
Regarding his feelings about working with director Lee Choong-hyeon again after 'Call', he said, "We worked together first in 'Call'. I thought there was a character in the movie that clearly showed the director's color. I hoped it would be the character of 'Minhee'. "When I was with Ock-joo, she was very attractive and I thought I should do a good job of supporting her by doing this with her death. I think I focused more on 'Min-hee' instead," he revealed the behind-the-scenes story.
The movie 'Ballerina' will be released on Netflix on October 6th.
Reporter Ha-neul Lee, Ten Asia greenworld@tenasia.co.kr