MOVIE
Movie 'Boys', the true story of the Samryenara Super incident "I wish we could feel the pain together and sympathize"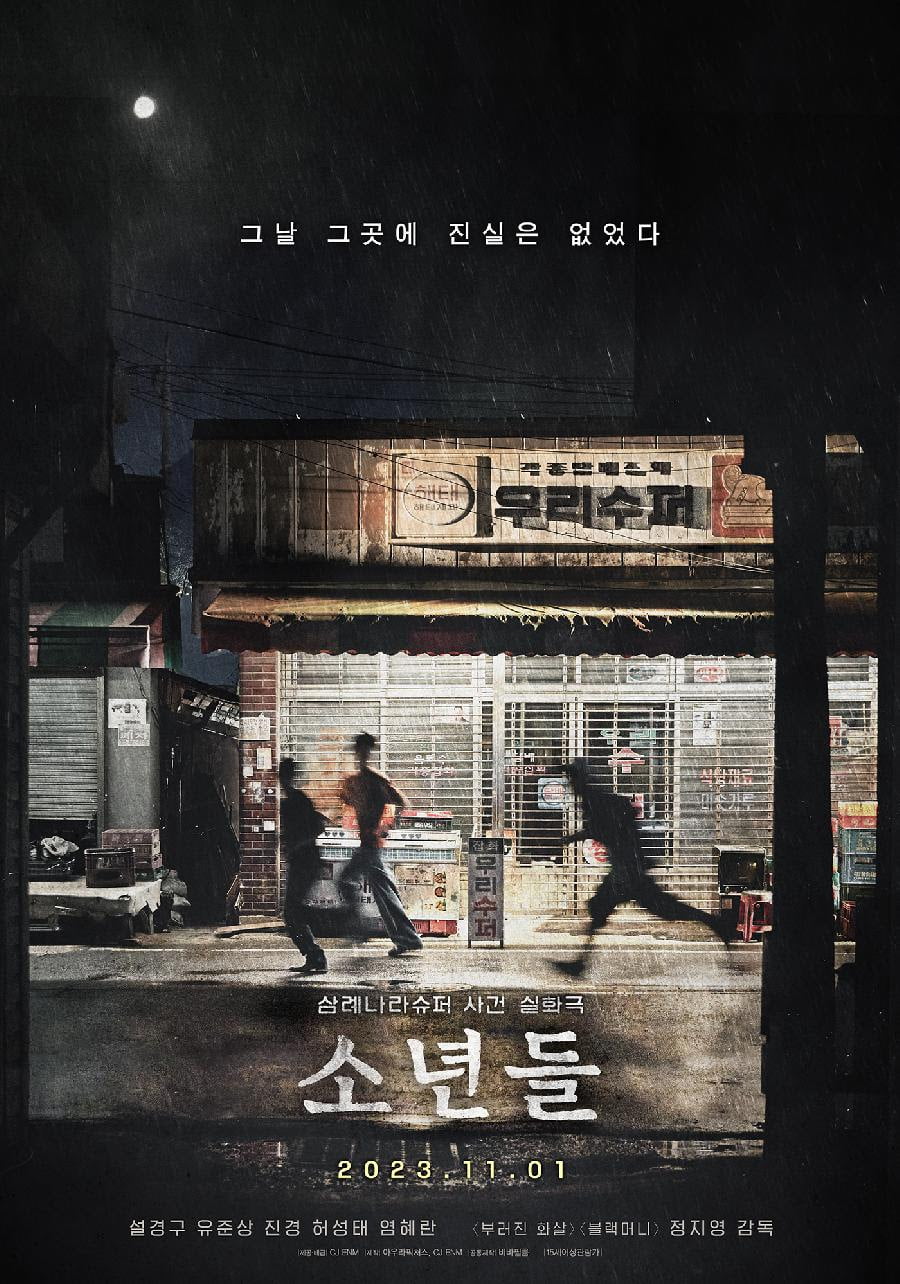 Director Jeong Ji-young, who celebrated his 40th debut anniversary this year, returned with his new film 'The Boys'.
'The Boys' is the story of the boys who were identified as the culprits of a robbery and murder case that occurred at a supermarket in a small local town, the detective who reinvestigated the case, and the people surrounding them.
It is expected to make a big impact with the passionate performances of Korea's leading actors such as Sol Kyeong-gu, Yoo Jun-sang, Jin Kyung, Heo Seong-tae, and Yeom Hye-ran, as well as a solid story based on true events.
Director Jeong Ji-young said, "There are still people around us who are suffering due to wrong investigations and wrong rulings. I hope that through 'The Boys', many people will feel and sympathize with the pain of other 'The Boys' in the world." .
Director Jeong Ji-young, a master of the Korean film industry who debuted in 1983 and celebrates his 40th anniversary this year, has shown a confident path by consistently presenting works that delve into the absurd side of our society. The film 'Confederate Army' (1990), which insight into the tragedy of modern Korean history called the Korean War, and 'White War' (1992), which exposes the life of a veteran who was internally destroyed by the Vietnam War and the harmful effects of war, the film-crazed tragic drama Until 'Life of a Hollywood Kid' (1994), which depicts the life of a man living his life.
In particular, 'Broken Arrow' (2012), a true-life legal drama about the 2007 crossbow terror incident, and 'Black Money' (2019), a true-life financial crime drama based on the 2003 Korea Exchange Bank sale case at a low price, were recognized for both artistic quality and box office success. Director Jeong Ji-young, who has created a lot of buzz, returns with 'Boys', a true story drama based on the 1999 Samryenara Super incident.
The movie 'The Boys' will be released on November 1.
Reporter Ha-neul Lee, Ten Asia greenworld@tenasia.co.kr