MOVIE
Hong Sang-soo's new work 'Our Day' starring Min-hee Kim, Joo-bong Ki, and Seon-mi Song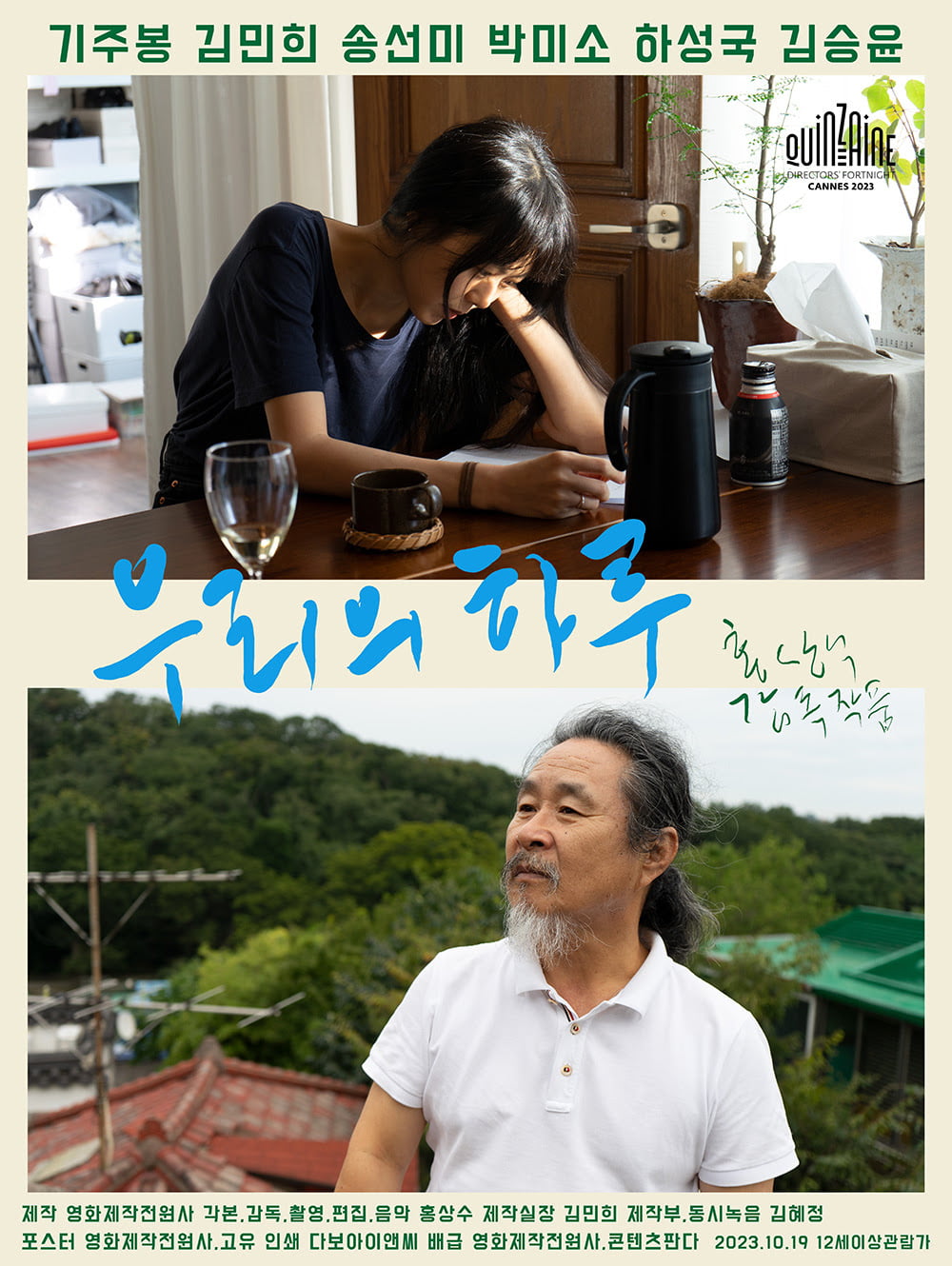 Director Hong Sang-soo's new film 'Our Day' has confirmed its domestic release on October 19th.
'Our Day', which had its world premiere as the closing film of the Director's Week at the 76th Cannes International Film Festival, released its domestic poster and trailer.
Hong Sang-soo's 30th feature film, 'Our Day', stars Ki Joo-bong, Song Seon-mi, Park Mi-so, Ha Seong-guk and Kim Seung-yoon. Kim Min-hee, the lover, served as the production manager and the lead actor. 'Our Day' is a film that interweaves the stories shared between retired actor Sang-won (Kim Min-hee) and 70-year-old poet Ui-ju (Ki Joo-bong) when visitors visit them.
After the world premiere, he said, "The deeper resonance of the film may, in fact, occur in the gaps between dialogue and silence, in the order in which places are arranged, in the intermittent movements of the camera, and even in our steps" (the name of the cat in the film). He also commented, "There is." (Screen Daily).
The movie 'Our Day' will be released on October 19th.
Ten Asia Reporter Lee Ha-neul greenworld@tenasia.co.kr