MOVIE
Actor Song Joong-ki of the movie 'Hopeless' perfectly portrays noir with a cool face in harsh reality.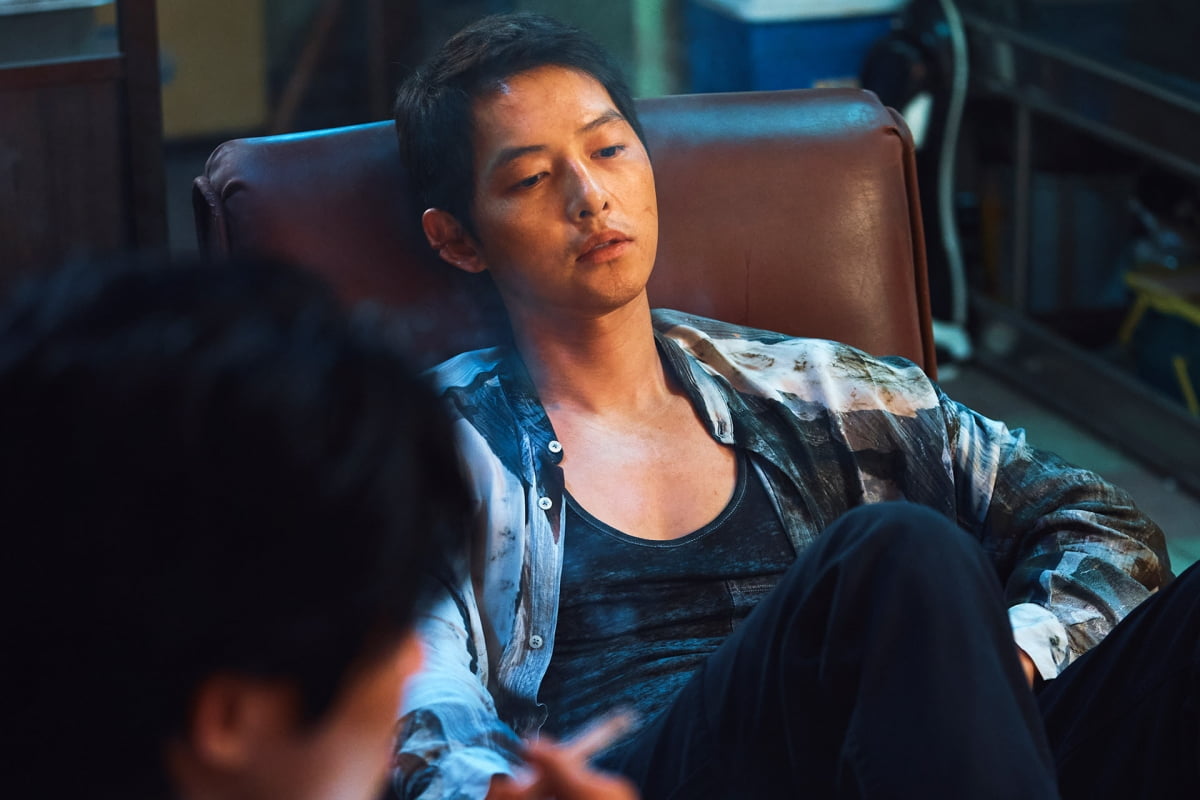 Song Joong-ki's role in the movie 'Hopeless' (directed by Kim Chang-hoon) heralds a powerful acting transformation that has never been seen before.
'Hopeless' is a noir drama depicting the story of a boy, Yeon-gyu (Hong Sa-bin), who wants to escape from the hellish reality, meets the middle boss of an organization, Chi-geon (Song Joong-ki), and ends up in a dangerous world. It was also officially invited to the 76th Cannes International Film Festival.
Actor Song Joong-ki, who has proven his wide-ranging acting skills across the screen and TV in films such as the movie 'Victory', the dramas 'Vincenzo', and 'The Youngest Son of a Chaebol Family', is challenging a new acting transformation by playing the role of Chi-gun, the middle boss of an organization, in 'Hwaran'. .
Cheegan, the middle boss of the organization who has learned his own way to survive in the harsh reality, recognizes Yeon-gyu, who lives with a similar wound as himself, and extends his hand. Song Joong-ki perfectly portrays Cheegan with a cool face, deep voice, and deeper eyes, creating a character with a different charm from his previous works.
Song Joong-ki, who was so fascinated by the scenario and showed so much affection for the work that he volunteered to appear without guarantee, said, "I made various attempts to show a different side of myself from my existing acting style."
Director Kim Chang-hoon also said, "I wanted to bring out a coolness that is completely different from the gentle image that actor Song Joong-ki has shown before. Watching him act, I thought he was literally a cheater himself."
The movie 'Hopeless' is scheduled to be released on October 11th.
Reporter Ha-neul Lee, Ten Asia greenworld@tenasia.co.kr