MOVIE
Movie 'MISS FORTUNE', mother and daughter tactician's project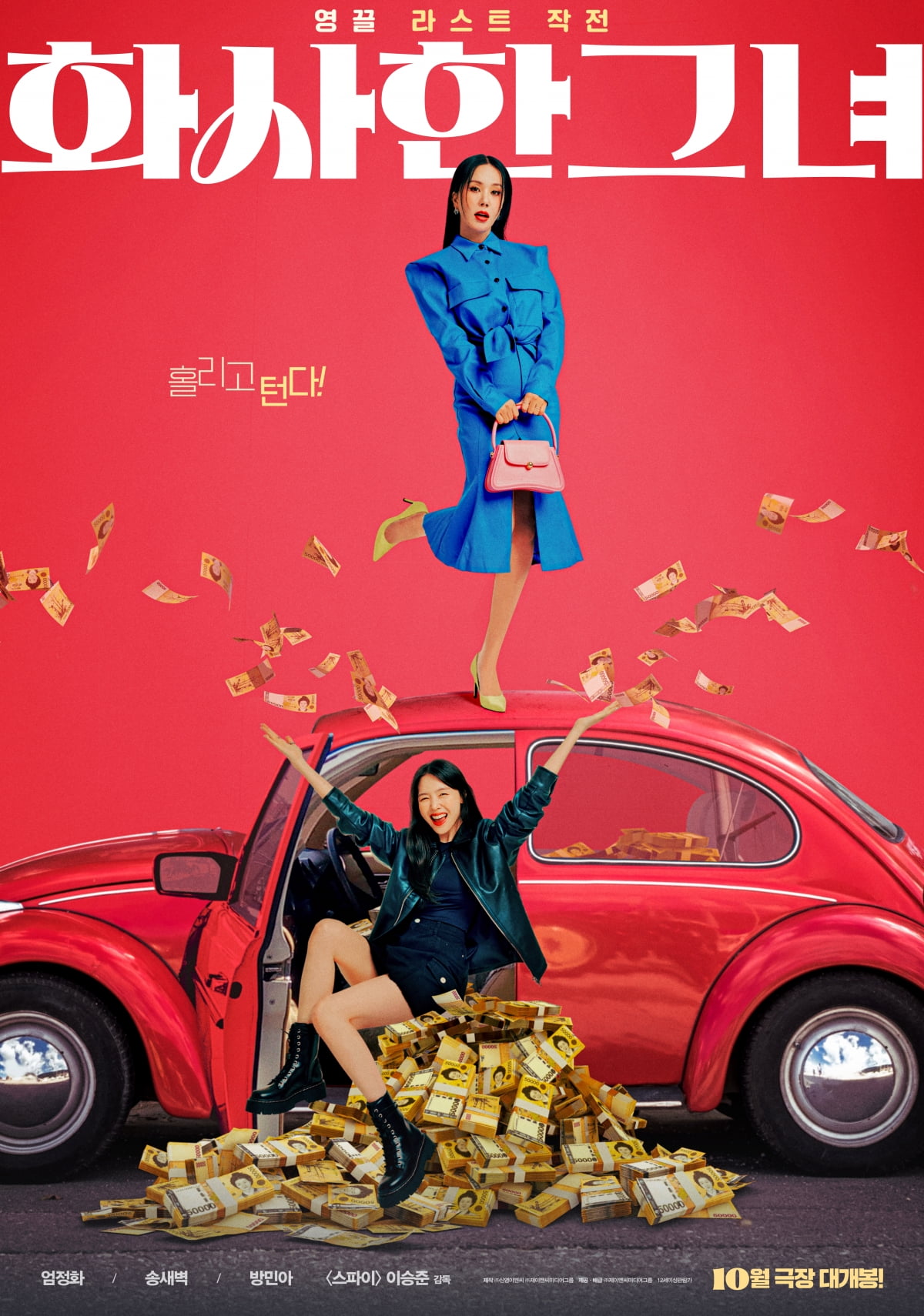 The movie 'MISS FORTUNE' (director Lee Seung-jun) released its second teaser poster.
'MISS FORTUNE' is a crime entertainment film in which Ji-hye (Uhm Jung-hwa), a professional strategist with brilliant skills, gets caught up in an unintended(?) incident while planning her final big move. This is Uhm Jung-hwa's return to the big screen after three years.
The second poster shows a scene of cheering and congratulations, as if depicting the success of Operation Yeongkul, the 60 billion won project. From color and fashion, Uhm Jung-hwa's blue dress and Bang Min-ah's black outfit are harmoniously arranged with a red car and a yellow bundle of money on a strong hot pink background.
The sight of Eom Jeong-hwa, proudly standing on top of a red car, as if she had succeeded in the operation she carried out at the last opportunity of her life, and Bang Min-ah, who is happy and throwing bundles of money underneath, makes one wonder whether the operation of the bright trickster Uhm Jung-hwa and the plank-tree Bang Min-ah was really successful, and if it was. Interest is focused on what kind of operation it is. With the addition of the copy 'Bewitched and robbed!', curiosity about the 60 billion won project Yeongkkeul operation by mother and daughter strategists Uhm Jung-hwa and Bang Min-ah grows.
The movie 'MISS FORTUNE' is scheduled to meet audiences in theaters in October.
Reporter Ha-neul Lee, Ten Asia greenworld@tenasia.co.kr