MOVIE
The movie '30 Days' shows the essence of comic acting, both dullness and loveliness.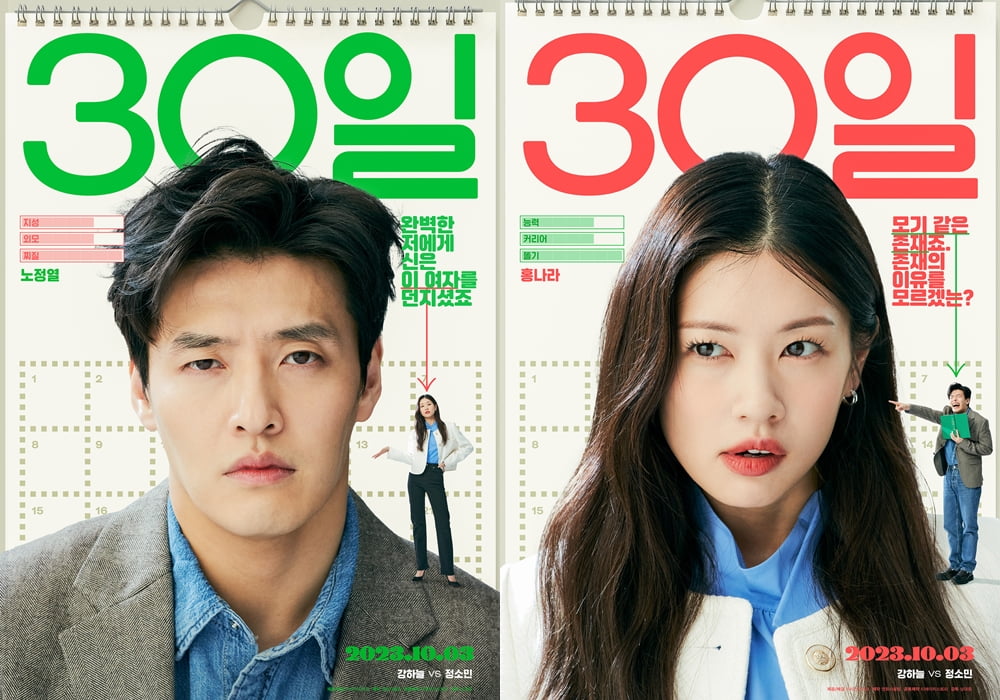 The movie '30 Days' (directed by Nam Dae-jung) released character posters and trailers for Kang Ha-neul and Jung So-min.
'30 Days' is a comedy about 'Jungyeol' (Kang Ha-neul) and 'Nara' (Jung So-min), who are finally D-30, unable to withstand each other's petulance and stubbornness, and end up suffering from amnesia just before they become perfect strangers.
The character poster has a design that cleverly expresses the meaning of '30 days' and also interestingly reveals the characters and relationships between 'passion' and 'nara'. The copy of 'Passion' that says, "God threw this woman to me who is perfect" towards 'Nara', who is standing majestically with a serious expression, makes people laugh. 'Nara', who boasts a 100% intelligence index, added to 'Passion' the copy, "You're like a mosquito. Don't you know the reason for existence?", adding to the anticipation of romance.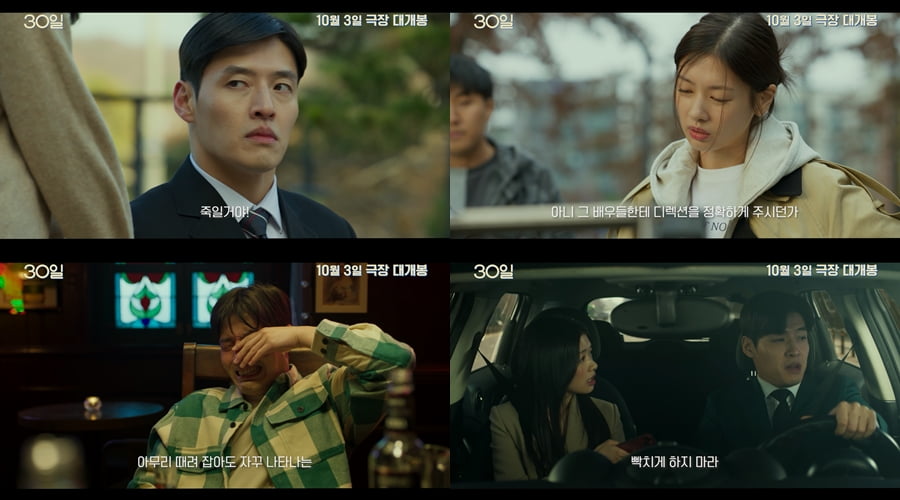 The character trailer shows the comical acting of Kang Ha-neul and Jung So-min. The 'passion' that upsets 'Nara' with his pettiness and the uncontrollable intelligence of 'Nara' are what cause so-called 'watching fun'. 'Passion' and 'Nara', who expose each other, are expected to captivate the audience with their strong personalities and Tiki Taka.
The movie '30 Days' will be released on October 3rd.
Reporter Ha-neul Lee, Ten Asia greenworld@tenasia.co.kr