MOVIE
Movie '30 Days', perfect comedic chemistry between men and women from a heart-pounding moment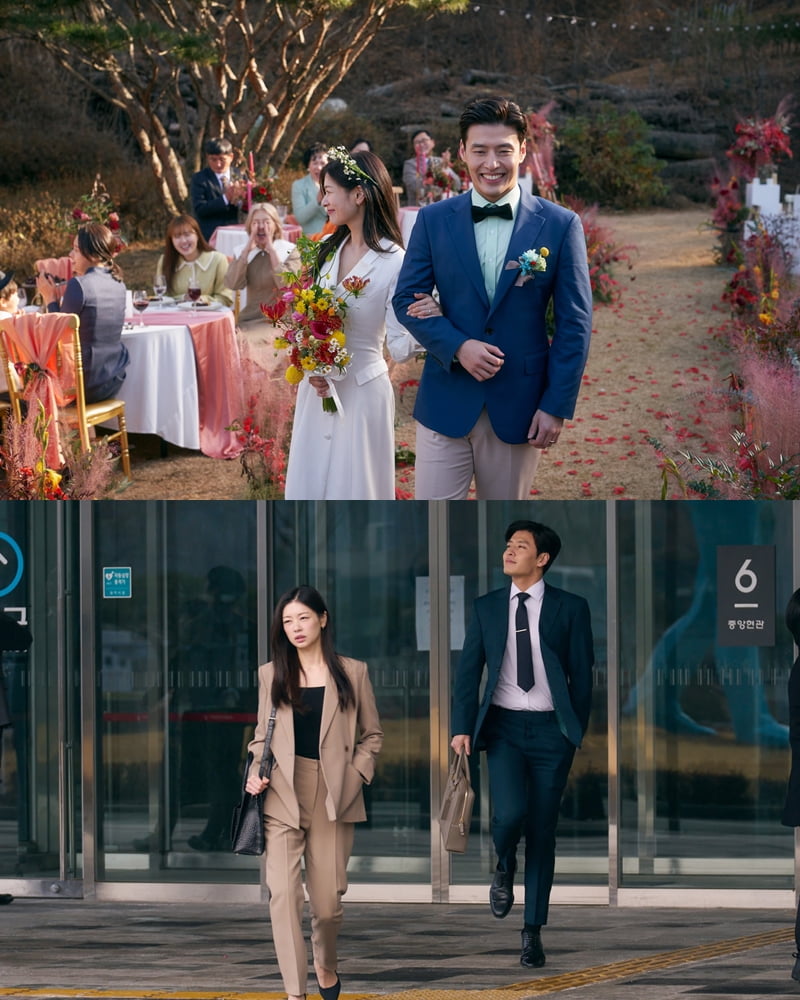 The movie '30 Days' (directed by Nam Dae-jung) released two types of 'luminous chemistry' stills that give a glimpse of Kang Ha-neul and Jung So-min's self-luminous chemistry to comical chemistry.
'30 Days' is a comedy about 'Jungyeol' (Kang Ha-neul) and 'Nara' (Jung So-min), who are finally D-30, unable to withstand each other's pettiness and stubbornness, and end up suffering from amnesia right before they become perfect strangers.
The first still captures the heart-throbbing moment of 'passion' and 'nara' that seemed to last forever amidst the surrounding celebration, giving a glimpse of the chemistry of 'self-luminous' itself. The second still captures 'Passion' and 'Nara', who decided to become perfect husband and wife because they could not stand each other's pettiness and stubbornness, showing a chemistry that was contrary to the previous one. From 'Passion' with a carefree expression and footwork to 'Nara' with a completely bored expression, the two show off a 'comic chemistry' that makes viewers laugh just by being together.
The movie '30 Days' will be released on October 3rd.
Reporter Ha-neul Lee, Ten Asia greenworld@tenasia.co.kr