MOVIE
Director Esil Vogt's film 'The Innocents' has a mise-en-scène that overturns existing horror movie clichés.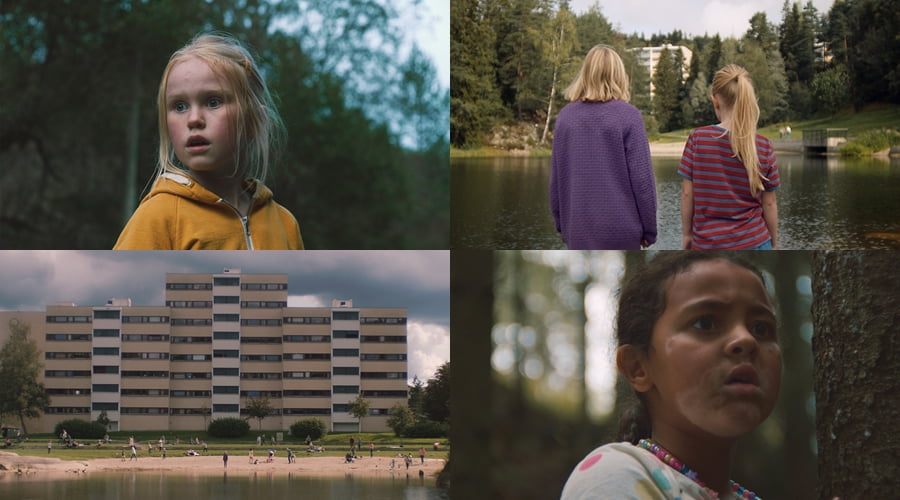 The movie 'Innocent' (director Esil Vogt) revealed a mise-en-scène that overturns the cliches of existing horror movies.
'Innocent' is a realistic and empathetic thriller that captures the other side of childhood, the most instinctive and cruel world of all, as unfolded by director 'Esil Vogt', the beginning of Joachim Trier's worldview.
First, the backgrounds in the movie change constantly, including the playground in front of the apartment that serves as a play area for four children, the hallway inside the apartment, and even deep in the forest. The way innocent children play without a sense of guilt grows into an uncontrollable fear, which becomes even more scary as it touches the spaces of everyday life.
The idea that started from director Esil Vogt's childhood was that in Norway, it is common to see forests and apartments together, so he was able to fully capture his sense of walking down building hallways and playing in the forest. In scenes where children play together in the movie, the audience even paid attention to the camera's gaze as if they were in the children's world.
Second, 'Innocent' expressed a warm and natural look with unique colors that cannot be found in ordinary horror movies. Director Esil Vogt's intention was to break the cliche of erasing the summer atmosphere and expressing it in a darker way and to place the audience in the real world of children. In summer in Norway, the sun sets at 10 PM, so I wanted to accept the sunlight as it is and turn even the sunlight into a scary atmosphere.
Many overseas media outlets said, "A gorgeous mise-en-scène that can never be rejected." It also received rave reviews, including "modern colors and visual effects" (Femme Actuelle) and "an undeniable masterpiece" (The Film Stage).
The movie 'Innocent' will be released on September 6th.
Reporter Ha-neul Lee, Ten Asia greenworld@tenasia.co.kr