MOVIE
The movie 'COBWEB', the filming site faced with difficulties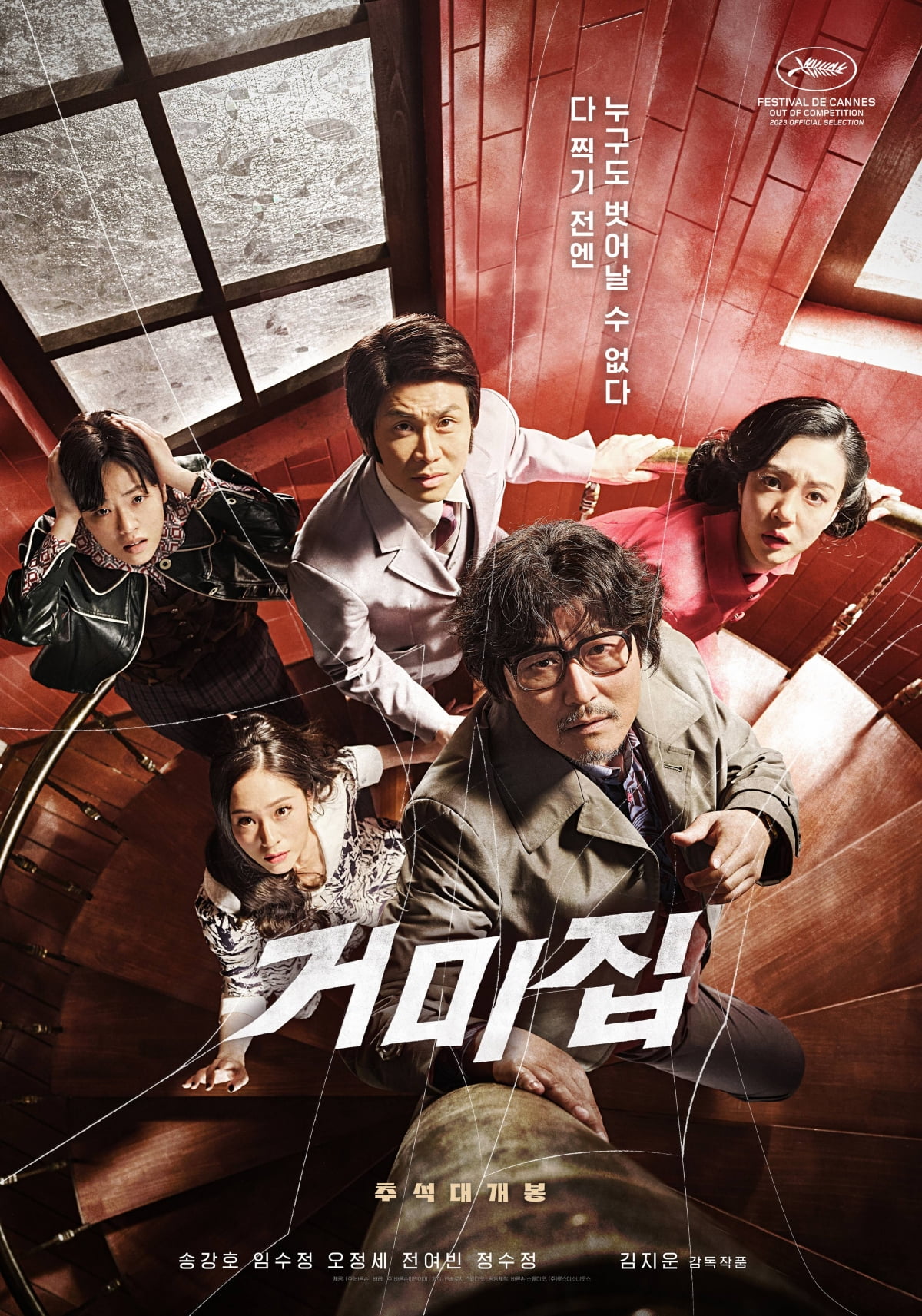 The main poster and trailer for the movie 'COBWEB' (director Kim Ji-woon) have been released.
'COBWEB' is a film in the 1970s, where director Kim (Song Kang-ho), who believes that the ending of the finished film 'COBWEB' will become a masterpiece, pushes the censorship, actors and producers who do not understand the changes, and the filming on the verge of going crazy. A work that tells a pleasant story.
The main poster captures the confused expressions of the director, actors, and producers standing on the spiral staircase in the 1970s on the set of the movie 'COBWEB' and the spider webs hanging over them with sensual visuals. Film director 'Kim Yeol' (Song Kang-ho), who suffers from criticism for being an expert in cheap love affairs after his brilliant debut, ventures into reshooting with the tenacity that a masterpiece will come out if only the ending of the film 'COBWEB' is re-shot.
Veteran actor Lee Min-ja (Lim Soo-jung), a top star with a lot of love, Kang Ho-se (Oh Jeong-se), and rising star Han Yu-rim (Jung Soo-jung) are summoned to the filming set, which has become a mess from the suddenly changed script and twisted schedule. Even 'Shin Mi-do' (Jeon Yeo-bin), the successor of Shin Sung Film, the only producer who unconditionally supports 'Kim Yeol' after reading the changed script. It raises the question of whether it will be possible to successfully complete the filming of the movie 'The Spider's House', which is entangled like a sticky spider's web, and create the long-awaited masterpiece.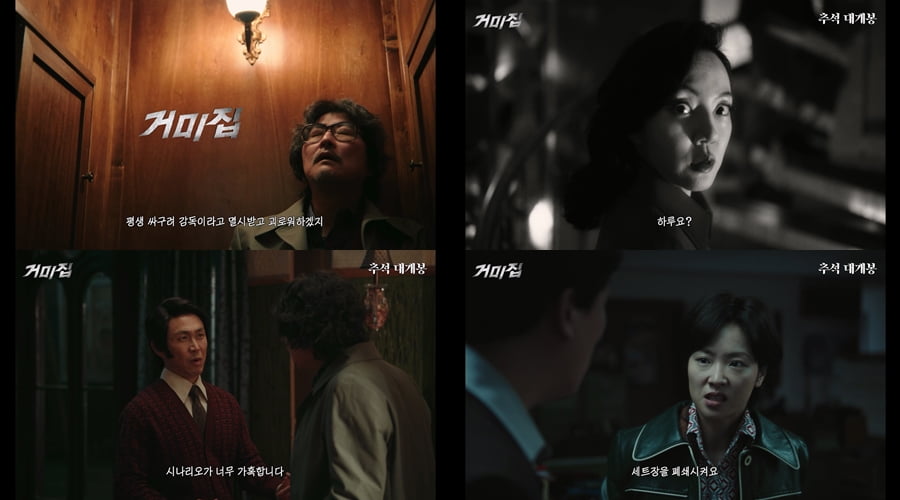 The main trailer begins with a monologue filled with deep anguish from director Kim Yeol, saying, "If I can't film this, I'm sure I'll live in pain for the rest of my life." "Why do you make masterpieces? Just do what you have been doing," said producer Baek Chairman (Jang Young-nam), who faces many difficulties from the beginning, such as the producer's objection to re-shooting the finished film, demolition of the set, and the situation where the script did not pass censorship. director.
With the full support of 'Shin Mi-do', who wants to help create a masterpiece, filming starts once, but the script that has been changed from the beginning is embarrassing.
The line "Don't be crazy", which 'immigrant' screams out, brings out a pleasant laugh. 'Kang Ho-se' who says the scenario is too harsh, 'Han Yu-rim' who wants to get out of the set, and 'Shin Mi-do' who prevents it amplify the curiosity about whether the movie can be completed.
The movie 'COBWEB' is scheduled to be released this Chuseok.
Reporter Ha-neul Lee, Ten Asia greenworld@tenasia.co.kr