MOVIE
'Begin Again' John Carney's new 'Flora and Sun', the process of understanding each other through music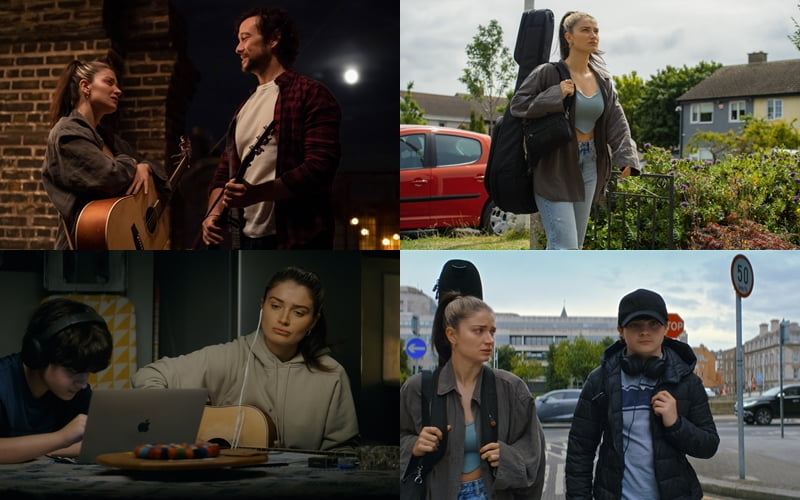 Director John Carney's new film 'Flora and Sun' has confirmed its worldwide release on September 29th and released a trailer.
'Flora and Sun' is a film depicting the journey of a single mother 'Flora' (Eve Hewson) and her son 'Max' (Oren Kinren), two mothers who are consistently discordant, and gradually come to understand each other through music. It was also officially invited to the 48th Toronto International Film Festival.
'Flora' is gradually getting deeper between her rebellious teenage son 'Max', and on the advice of the police, 'Flora' tries to narrow the distance by finding a hobby for 'Max'. 'Flora', who gave 'Max' an old acoustic guitar as a gift, realized the transformative power of music with the help of 'Jeff' (Joseph Gordon-Levitt), an outdated LA musician, and gradually narrowed the distance with her son . start going out
Director John Carney, who was greatly loved for his well-made music films such as 'Once,' 'Begin Again,' and 'Sing Street,' directed and produced 'Flora and Sun,' with Anthony Bregman, Peter Crone, and Rebecca Oplana. Gunn, and Robert Walpole as producer alongside director John Carney. Executive producers include Katherine Doerr, Milan Popelka, and Allison Cohen.
The movie 'Flora and Sun' will be released worldwide on September 29th on Apple TV+.
Reporter Ha-neul Lee, Ten Asia greenworld@tenasia.co.kr